YOUR ORDER WILL BE SHIPPED OUT WITHIN 12 HOURS. SIT TIGHT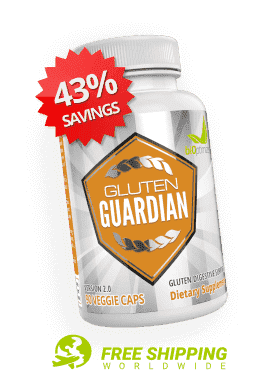 EAT GLUTEN? OR WISH YOU COULD WITHOUT DISCOMFORT? HERE IS THE SCARY TRUTH ABOUT GLUTEN...
Harvard research (below) shows that nobody can digest gluten... it's highly inflammatory for everyone, even those who don't "feel bad" after eating it.
But the problem is, whether you're gluten-free or not—GLUTEN IS EVERYWHERE. It's in packaged foods. Restaurants. Spices. Sauces. More!
And gluten will AGE YOU... slow your metabolism... even attack the lining of your gut, unless you have the ONLY enzyme capable of breaking gluten down (DPP-IV).
Gluten Guardian contains the highest potency version of this critical enzyme, so you can better digest it... and even cheat once in a while... and stay healthy.
ONE-TIME OFFER, SAVE 43% ON
GLUTEN GUARDIAN — ON THIS PAGE ONLY
YES! I WANT THE
ULTRA DIGESTIVE CLEANSE
Get 2 More Bottles
with Free Shipping
YES! I WANT THE
ULTRA DIGESTIVE CLEANSE
Get 1 More Bottles
with Free Shipping
Gluten Is Connected to the 3rd Leading Cause of DEATH!
Autoimmunity is often the hidden, undiagnosed and ROOT cause of most weight gain, brain and mood problems, and fatigue.
Autoimmune disease is when the body's immune system gets tricked into attacking itself.
Lupus, Celiac, type 1 diabetes, even psoriasis are examples of autoimmune conditions.
The problem is, autoimmunity can take years—or even decades—for symptoms and a clear diagnosis to arise.
And while autoimmune diseases, such as Alzheimer's, Multiple Sclerosis, osteoporosis, diabetes, and lupus, have become the third leading cause of death behind heart disease and cancer, many people affected are left in the dark.
Human studies show how the consumption of wheat, but also other gluten-rich grains, can contribute to the manifestation of chronic inflammation and autoimmune diseases — by increasing your intestinal permeability and initiating a pro-inflammatory immune response.
Speaking of "intestinal permeability"...
A condition that's becoming a BIG problem is "leaky gut"—which is when lining of the small intestine becomes damaged, causing undigested food particles, toxic waste products and bacteria to "leak" through the intestines and flood the bloodstream.
This means gluten not only irritates leaky gut, it can actually be a CAUSE of it.
How is gluten the cause? Specifically, Dr. Alessio Fasano's research shows that gluten triggers the release of zonulin.
Zonulin is a chemical that signals the tight junctions of your intestinal wall to open up, creating intestinal permeability, also known as leaky gut.
But even if you do not have an autoimmune disease or leaky gut, eating gluten can still be harmful to your health.
"But WAIT... I Avoid Gluten."
(NO YOU DON'T! Here's Why...)
It's clear that gluten is really, REALLY bad for you.
What nobody tells you is that — unless you're living in the forest — gluten is unavoidable.
the TRUTH is that gluten is EVERYWHERE, even in seemingly "harmless" sources like curry powder, salad dressings and soy sauce.
Just look at this list of unsuspecting gluten sources:
Red cheese
Bouillon cubes
Caramel color or flavoring
Commercial chocolate milk
Curry powder
Flavored instant tea or coffee
Food colorings
Gelatin starch
Preservatives processed meats (such as sausages, hot dogs, or bologna)
Gum base (such as in chewing gum)
Hydrolyzed vegetable protein
Malt
Marshmallows
Modified food starch
Monosodium glutamate
Non-dairy creamers
Packaged rice mixes
Grain alcohol (such as beer, ale, rye, scotch, bourbon or grain vodka)
Pudding
Salad dressing
Soy sauce
Spices and spice mixtures
Textured vegetable protein
Vegetable starch
White or malt vinegar
Nearly all restaurant food
Be sure you read the last one— because nearly anytime you eat in a restaurant you're getting gluten contamination.
Even if a kitchen wants to serve you something gluten free, the only way they could do it would be to NEVER have any gluten in the kitchen -- EVER.
The 1 and ONLY WAY to
Protect Yourself Against
Toxic Gluten Poisoning
Earlier, you learned that the problem is that gluten's protein structure isn't digestible — and therefore triggers the release something called zonulin, which literally pokes holes in your gut.
Since gluten is pretty much unavoidable, does that mean we're all screwed?
No, because there is ONE WAY to digest gluten and avoid much, or all, of its damage.
Do this and you can:
Beat bloating and gas
Reverse food sensitivities
End fatigue and boost energy
Eliminate joint pain
Prevent painful headaches
Transform skin issues like acne
Soothe any digestive Problems
Transform your metabolism
Make your mind more clear
Power up your immunity
And so much more
That nutrient is what researchers call DPP-IV dipeptidyl peptidase IV), an enzyme complex which specifically breaks down gluten.
It's the #1 Way to Defend Your
Gut and Body Against Gluten
Yes, with Guardian Guardian--you can eat your gluten and get away with it.
Because it not only includes the most potent source of DPP-IV on the planet...
It's also synergized with 4 proteases to break down various types of proteins inside of wheat, astrazyme (to boost absorption of beneficial nutrients), 3 types of amylase to break down carbohydrates, and much more.
You see, enzymes are the building blocks of life and nothing in our bodies (or life) functions without them. Enzyme reactions provide a steady power supply to keep all systems active, functioning at their best.
DIGESTIVE ENZYME THERAPY WITH
GLUTEN GUARDIAN:
Helps provide support for digestive issues relating to eating foods that contain gluten or casein*
Includes the specific gluten enzyme Peptidase DPP-IV
Supports the digestion and absorption of food
Offers relief from occasional gas, bloating, indigestion*
YES! I WANT THE
ULTRA DIGESTIVE CLEANSE
Get 2 More Bottles
with Free Shipping
YES! I WANT THE
ULTRA DIGESTIVE CLEANSE
Get 1 More Bottles
with Free Shipping
YOUR ORDER IS PROTECTED BY OUR 1 YEAR (365 DAY)
FULL MONEY BACK GUARANTEE.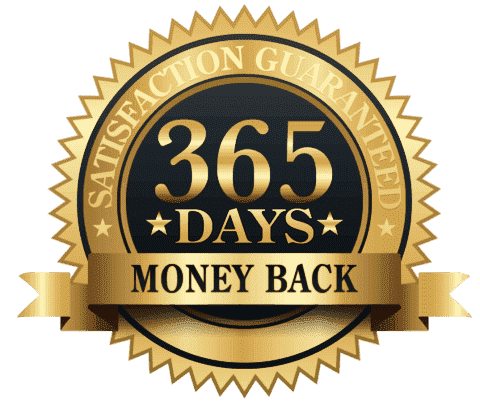 If you're not happy with This Product for any reason anytime between today and 365 days from now, we'll refund you the full amount you paid for shipping. No questions asked. Our customer happiness team will take complete care of you.
FTC Legal Disclaimer: Results may vary, testimonials are not intended to be representative of typical results. The testimonials showcased here are real, and each person has used our product. However, these results are not be understood as average or typical results, as they portray what the best and most successful clients have accomplished.
© 2019 - Masszymes Inc. All rights reserved.
Masszymes Inc., 5470 Kietzke Lane, Suite 300 Reno, NV 89511