Everything You Need To Know About Constipation
Published On August 8, 2017
If there's one thing that will almost immediately put a cramp in your style, constipation is it. Feeling constipated simply put is not fun. You're bloated; your stomach hurts; you may even find it challenging to do everyday activities. Make no mistake, when you're constipated, you want sweet relief – and relief NOW. What can…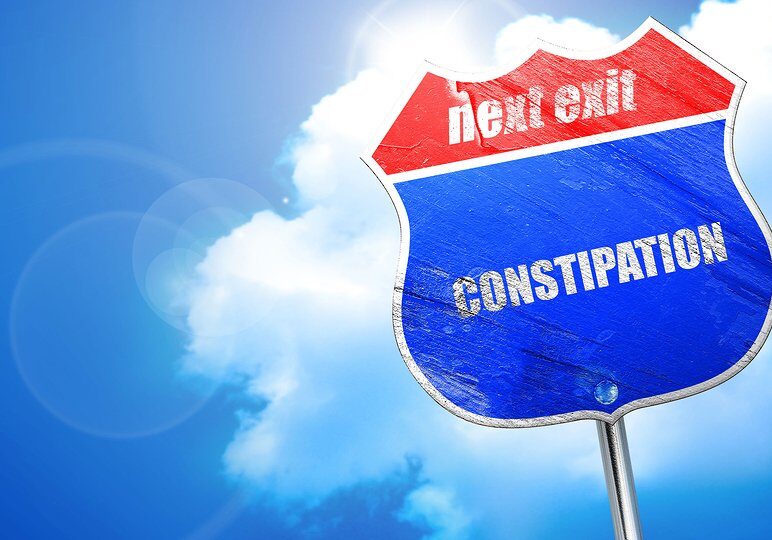 If there's one thing that will almost immediately put a cramp in your style, constipation is it. Feeling constipated simply put is not fun. You're bloated; your stomach hurts; you may even find it challenging to do everyday activities.
Make no mistake, when you're constipated, you want sweet relief – and relief NOW.
What can be done to help give you this relief? How can you get your bowels moving again?
The best remedy for constipation is avoiding it in the first place. Eating a diet filled with plenty of fiber, drinking enough water each day, and getting appropriate amounts of exercise are all things that you can do to help ease symptoms of constipation.
That said, if you're already suffering and now looking for a fast way out, it's good to know what can be done. While you may utilize suppositories to help improve your situation, these are often far less than desirable. Not only are they uncomfortable for most people, but they can also lead to unwanted side effects as well. This can include things such as anal irritation, a burning sensation, diarrhea, gas, nausea, as well as stomach cramps.
We have plenty of great resources to help you out with this problem. Check out these articles for more on how you can put an end to constipation.
Bloating And Gas 
First, in the early stages of constipation, what you may be most dealing with that you want to rid yourself of are bloating and gas. If these two issues have you down (or even just one!), the great news is there are plenty of natural remedies that can be used to help calm the situation.

Check out this article that goes over 10 great natural bloating solutions that'll help you get relief.
—– > 10 Natural Bloating Solutions That Work Fast
One common cause of bloating is water retention. If you are eating a high salt diet or you suddenly go from a lower salt diet to one higher in salt, you can expect bloating to ensue. The good news is that if you drink a few extra glasses of water, you can likely help flush the extra water out of your system.
Fiber And Constipation
As noted earlier, one of the best ways to combat constipation is to add more dietary fiber to your menu. Dietary fiber will not only help create the feeling of fullness after the meals you eat, making it easier to maintain your goal body weight, but it also helps to increase the passage of waste out of the body.
Low fiber diets are only going to set you up for constipation. Sadly, most people are missing the mark.
Fortunately, there are many foods rich in fiber that you can easily add to your day. Even better is that many of them are very low in calories, thus you don't even really need to count them as part of your intake.
While fresh fruits and vegetables are the standard go-to's for many people, there are some overlooked sources of fiber that you'll also want to focus on.
See the below article for more details.
——- > 7 Sneaky Sources Of Fiber To Aid Elimination
The avocado is a very underrated fruit that must not be overlooked. It's not like any other fruit out there because it's actually a primary dietary fat source, which is the complete opposite of most fruits. Per avocado, you'll get a whopping 13.5 grams of dietary fiber.
Additional Foods To Relieve Constipation
While fiber is definitely the winner when it comes to fending off constipation, it isn't the only food that can lend a hand. There are other foods that, while still containing some dietary fiber, also have other powerful benefits when it comes to getting those bowel movements moving.
What most people don't realize is that by simply swapping out a few foods from their diet and adding a few others instead, they can likely completely avoid constipation entirely.
Check out these foods in the article below.
——- > How To Stop Constipation Naturally With These 10 Great Foods
Nuts can be an excellent constipation fighter as they're a very well-rounded food. They contain protein, a little carbohydrates, plenty of dietary fat and you guessed it – dietary fiber. If you had to choose between nut variations, opt for brazil nuts, peanuts, and walnuts.
Simple But Effective Constipation Methods
If you've tried fiber and the other foods noted in the above article and it's not quite working as you had hoped, it may be time to try a few other methods. Don't lose focus. With a few modifications, you can definitely get your body back on track again.
Sometimes the real causes of constipation are entirely overlooked and are things you'd never suspect.
—- > 9 Effective And Natural Constipation Solutions
Probiotics are a must to think about if you're suffering from constipation. Most people do not have an optimal gut flora environment right now, especially if they have done a course of antibiotic treatment at any point in the recent past.
Probiotics are the healthy bacteria that reside in the gut and help strengthen your immune system while keeping your digestive system on track. You can reap maximum benefits from a high quality probiotic such as P3-OM.
Probiotics And Constipation
Speaking of probiotics, this brings us to our next article, which contains all the need-to-know information about probiotics you could ever hope to know. Probiotics are not only great at helping you relieve constipation, but also good for essentially improving all areas of your health.
Probiotics can help to strengthen your immune system, improve your brain function, boost heart health, lower your risk factor for disease, and also enhance the overall process of digestion entirely.
Find out more by checking out the article below.
—– > 10 Surprising Benefits Of Probiotics
Few people realize that your gut makes up about 70% of your immune system overall, so if you are not tending to this element of your health, you may find you fall ill more frequently. In addition to that, it's important to note that your gut is home to between 500 and 2000 different species of microorganisms, illustrating just how diverse your gut biome really is.
Digestive Enzymes And Constipation
The next link that you need to know with constipation is that of digestive enzymes. Digestive enzymes are found naturally in the body but the problem is that many people don't maintain optimal levels necessary for good all around health.
Take those with lactose intolerance for instance. These individuals are lacking the digestive enzyme lactase, which helps break down milk sugars. If they go on to consume dairy products, they'll likely to develop unwanted symptoms such as gas, bloating, and possibly constipation or diarrhea. The good news is that a good digestive enzyme product such as Masszymes can help resolve this.
Find out more details on how digestive enzymes can support better health by reading the article below.
—– > 10 Amazing Benefits Of Digestive Enzymes
One of the biggest reasons many people state they aren't on board with eating more protein in their diet is because they believe that eating this protein will place great strain on their kidneys. If you have adequate levels of digestive enzymes however, this isn't the case.
The Digestion Process And Constipation 
Finally, the last step you can take to help reduce the chances that you're someone who suffers from constipation on a regular basis is to learn all that you can about digestion and how it works.
Digestion is a complex process and when it's running smoothly, you feel great. When it isn't however, you're riddled with problems. Whether this is stomach cramps, gas, bloating, or indigestion, you're going to be down and out, so to speak – not able to do anything productive with your day.
Take a minute to learn how digestion works and you can better understand why constipation can happen sometimes.
—– > The Digestion Process – How Digestion Works
Digestion is a very complex process and one that your body moves through multiple times per day. In fact, every single moment, if chances are good, you're completing some element of digestion. If you eat multiple times per day, your body is constantly pushing food through the stomach, assimilating nutrients and accumulating waste materials, all of which are part of the digestion process.
So there you have the main details that you need to know about constipation and what you can do to combat it. Constipation is a very real and serious problem for many people but something that you don't have to deal with – at least not regularly.
If you take the proper measures to ensure your body is on track and that you're maximizing digestion, you should be able to put an end to this issue once and for all.