What Are The Side Effects Of Probiotics?
Published On March 22, 2017
If you've been following along, you likely know by now that probiotics are one of the healthiest things that you can be putting into your body. As far as boosting your overall health status goes, they're hard to beat. Sadly, most people aren't taking advantage of what probiotics have to offer. Instead, they are focusing…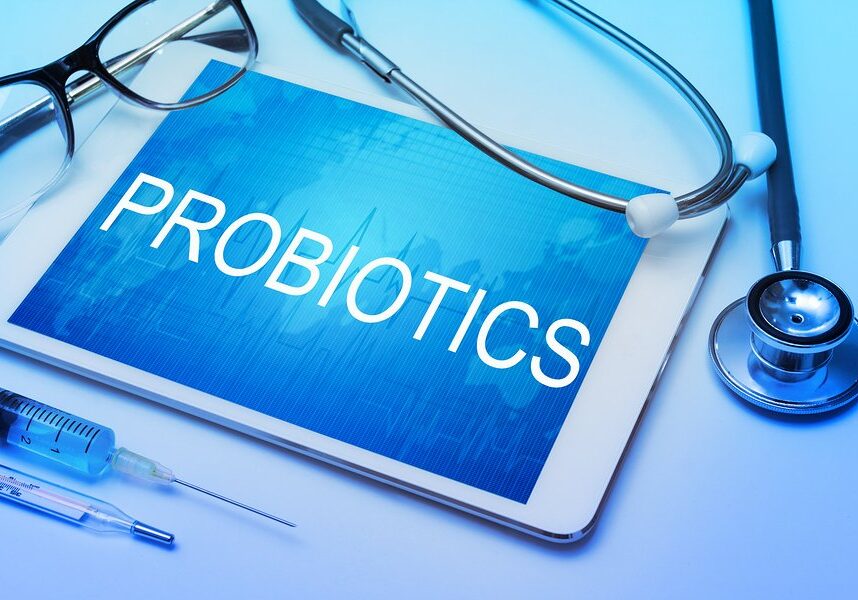 If you've been following along, you likely know by now that probiotics are one of the healthiest things that you can be putting into your body. As far as boosting your overall health status goes, they're hard to beat.
Sadly, most people aren't taking advantage of what probiotics have to offer. Instead, they are focusing strictly on making changes to their diet plan and their exercise habits, thinking that this will do all the work for them needed to get them to optimal health status.
Remember, without a healthy level of gut flora, you can eat all the foods you want and exercise every single day, but you're going to find that you never quite feel on top of things. This is because in the heart of your immune system – your gut is not balanced.
Without utilizing probiotics, most of us will not sustain optimal gut environments and instead will be ruled by harmful bacteria. When these harmful bacteria overtake the good bacteria in our gut, that's when we have a serious problem on our hands.
That said, all good things in life often do come with downsides and probiotics are not immune to this rule. Check out the following video, which explains what you might need to expect upon starting probiotics.
Now that you have the primer on what side effects may occur if you are regularly using probiotics, let's go into these side effects with a bit more detail. By getting straight what you can expect and learning what you can do to minimize the unwanted side effects, you can ensure that you are constantly feeling your best.
Overall Safety
First, note that in general, probiotics are considered to be safe for the overall population. Almost everyone can use them – even pregnant women when under their doctor's supervision.

Probiotics can be utilized by younger kids, young adults, men, women, older adults, as well as by those who are suffering from diseases of various conditions as long as it is on the advice of a medical professional. In fact, it's often these individuals who will benefit most from using probiotics as that will help keep their immune system healthier, which is critical when fending off illness.
Your treating physician will be able to better advise you whether or not you should be using the probiotic in question.
[sc name="start-alert" ]Get It Now!: Get the 12 Week To Doubling Your Energy course for FREE right now and find out how using probiotics may help to prevent illness before it starts and ensure maximum health.[sc name="end-alert" ]
Potential Side Effects:
So what potential side effects can you expect to experience when using probiotics?
Let's go through the main ones and talk about how you can relieve the discomfort.
Have Diarrhea?
Because of the fact that probiotics do have a strong influence on your digestive system, when you first start using probiotics, you may begin noticing changes in your bowel movements.
Most people will rarely, if ever, show signs of constipation, however diarrhea can be quite likely. If you weren't properly digesting your food before and now started breaking it down more effectively, this can place strain on a system that isn't used to that.
That leads to diarrhea and the symptom presents itself.
Diarrhea in itself, as long as it's short-term, is not something to be too concerned over. Usually it's just an issue of 'change' of some sort causing this problem and once your body adapts, it should work itself out. Assuming of course, no incidence of food poisoning is present.
In the case of taking probiotics, if you notice that you are suffering from diarrhea, you should take the following steps.
First, consider cutting back slightly on the amount of dietary fiber you are eating. If you've both increased dietary fiber and started taking probiotics at the same time in effort to help improve your health, this is likely contributing to the problem.
Reduce your dietary fiber by 5-10 grams and then as you increase it, do so slowly over time. Think a few grams per day as you let your body adapt.
Second, be sure that you are hydrating. Any time you are suffering from diarrhea you will be losing a lot of water and potentially electrolytes as well, so you'll need to replenish these with adequate fluids.
Aim to drink a few extra glasses of water per day or if you prefer, look into an electrolyte replacement beverage. Just watch that whatever one you are choosing does not contain excess sugar as most of these do.
Third, consider cutting back slightly on your dosage of the probiotics you are taking. It may just be a situation where you took in too much and your system is just reacting to that. Remember, adaptation is key. You need to give your body enough time to adapt to the supplementation coming in.
By taking these three measures, you should be able to get your diarrhea under control and start feeling better again.
If you're really suffering, you might also consider some anti-diarrhea medication, but do speak to your pharmacist or doctor before using this and always exhaust other treatment methods first.
[sc name="start-alert" ]Just For You!: Get the 12 Week To Doubling Your Energy course for FREE right now and discover the many causes of diarrhea and how you can naturally put this problem behind you for good.[sc name="end-alert" ]
Experiencing Gas?
The second likely side effect you may find yourself experiencing is unwanted gas. Let's face it, gas isn't pleasant. Not only can be it be quite uncomfortable, but it can be embarrassing as well.
The ironic thing is that you may be taking probiotics to help reduce your gas issues if you currently have them. Then as a result, you actually experience more gas from using the probiotics.
Take comfort here in knowing as well that this is usually short lived. Again, adaptation has to take place. There is that transitional period when you first start taking probiotics until your body has fully adapted to using them and is comfortable doing so.
Prepare yourself for this transitional period and be patient. Your gas may increase for a week or two when first starting but after that, it should begin to go down.
How can you resolve this issue? The best way to deal with your gas is to take the following steps:
1. Cut back on the probiotic dosage you are using. Often this can help reduce unwanted gas or at least minimize it.
2. Check your fiber intake again along with how many cruciferous vegetables you are eating. Cruciferous vegetables tend to be the most problematic in terms of gas formation, so you may want to consider reducing how many of those you eat and instead, replacing them with other vegetables. The main cruciferous vegetables to note include arugula, Bok Choy, broccoli, Brussels sprouts, cabbage, cauliflower, collard greens, kale, mustard greens, radish, turnip, and watercress. Many of these are exceptionally healthy vegetables so after the initial transitional period is over, consider adding them back into your diet in smaller dosages. This should help minimize the gas you are experiencing while still allowing you to reap the nutritional benefits they provide.
3. Increase your water intake. This can help with speeding along the digestion process, which in turn will help to reduce the time in which food sits in the gut and intestines, thus lowering the incidence of gas formation.
Apart from these steps, your next best strategy is to simply minimize how much time you plan to spend around others in large public places while you are first starting to take your probiotic treatments. This will ensure that you are minimizing the embarrassment that you may have.
If you continue experiencing gas upon taking probiotics and giving yourself a few weeks, then consult your doctor to rule out any other underlying conditions that may be causing it.
Bloating Feeling?
Bloating is another of the not-so-dangerous but unpleasant symptoms that can occur when you first begin taking probiotics. Bloating is yet again something that many people take probiotics to treat, but may in fact start experiencing more of upon first taking the supplement.
If bloating is your issue, there are a few things that you can do while your body normalizes itself and your gut flora becomes balanced.
First, drink up. The more water you can drink when feeling bloated, typically, the better you'll feel. This may seem counterintuitive as many would think that drinking more water when bloated will just make the situation worse, but this is opposite of what actually occurs.
Drinking water will help your body flush out any excess water that it may be retaining, which could be leading to the bloating feeling you are experiencing.
[sc name="start-alert" ]Stay Informed!: Get the 12 Week To Doubling Your Energy course for FREE right now and learn the best type of water to be drinking in order to not only reduce bloating but also improve your overall health as well.[sc name="end-alert" ]
Additionally, it will also help to ease digestion processes, which can also contribute to bloating in some cases.
Just like with gas, check your intake of dietary fiber as well. If you are taking in too much dietary fiber, you are going to notice that your bloating will increase as this is added bulk being consumed that isn't being fully digested. Always add fiber slowly.
If it's the actual probiotic causing the bloating, you'll want to decrease your dosage to a lower level, hold it constant for a while and then increase from there. This will give your body more time to adapt and should hopefully help take away from some of the unwanted side effects that you are experiencing.
Apart from these symptoms, you should find that generally speaking, probiotics don't leave you experiencing any other unwanted side effects. Most people who start them begin noticing improvements in their energy levels quite quickly and may show signs of feeling better overall as their immune system is enhanced.
One Size Does Not Fit All
Finally, one last word that you need to always remember is the fact that with probiotics, it's not a one-size-fits all phenomenon. Basically, one strain of probiotics is not going to work for everyone in the exact same way. Some people will react more strongly to certain types of probiotics than other people will, so it's important that you are keeping that in mind.

Just because your best friend for example took a certain dosage of probiotics and was fine on it does not necessarily mean that you can take the same dosage and be fine on it as well.
You'll want to always use caution, begin slowly, and see how your body reacts at first. This is the single best way to ensure that you get safe and effective treatment from using probiotics.
However, almost everyone will notice that they do benefit from having probiotics in their life, so don't be afraid to take them because of the few above mentioned side effects. They will help more than they will hurt.