The Best Food Choices For Boosting Your Magnesium Intake
Published On July 5, 2019
One mineral that we all need in our daily diet, but sadly, many of us overlook, is of magnesium. Magnesium is something that doesn't garner as much attention as omega-3 fatty acids do or negative attention like trans fats do, but it is critical for optimal health. The following are foods that can help you…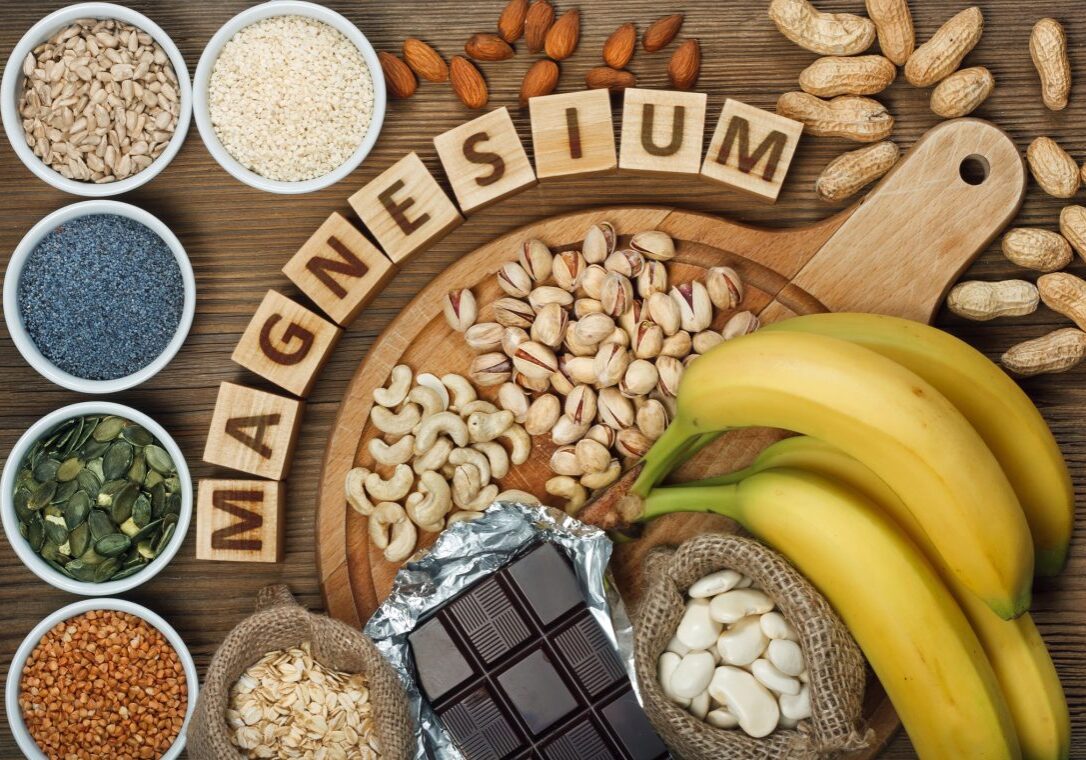 One mineral that we all need in our daily diet, but sadly, many of us overlook, is of magnesium. Magnesium is something that doesn't garner as much attention as omega-3 fatty acids do or negative attention like trans fats do, but it is critical for optimal health. The following are foods that can help you fulfill your daily magnesium needs.
Foods Rich In Magnesium
The great news is you don't need to look too far to find a number of foods that will supply the body with ample doses of magnesium. Magnesium isn't that hard to come by so even if you are a vegetarian (or just a picky eater!), you should still be able to get your daily needs met.
Let's look at some of the top foods that you'll want to consider.
Spinach
Topping the list of foods that contain a good dose of magnesium we should have is spinach. Spinach is a great choice for everyone because it's deemed one of the best superfoods out there and in addition to that, is also very low in calories.
So regardless of whether you are on a fat loss diet, looking to maintain your weight, or trying to build muscle, you should be able to include it in your plan. If you are looking to build muscle, consider cooking your spinach so it shrinks down and takes up less room in the stomach. This will help you fit in those necessary calories you'll require to get that lean muscle mass built.
Per one cup of spinach that you eat, you'll take in a whopping 157 mg of magnesium, which supplies almost 40% of your total daily needs.
Swiss Chard
If spinach isn't your thing or you simply don't have any around the house, Swiss chard is another great green to consider. Swiss chard is rich in many vital nutrients and more importantly, is also going to provide a high dose of calcium as well, making it a great food for helping to keep your skeletal system strong if you don't take in dairy-rich foods.
Swiss chard cooks up beautifully and is an excellent addition to just about any dish.
Per one cup serving of Swiss chard, you'll get 150 mg of magnesium, so just slightly less than what you get from spinach.
Dark Chocolate
Chocolate lovers can finally feel great about their love for chocolate. Now with just one square of dark chocolate, you can get nearly a quarter of your total daily needs met for magnesium.
With one square containing 95 mg, it's hard to go wrong. It is important that you choose dark chocolate however as dark chocolate has more of the 'good stuff' as far as health-boosting properties are concerned and less sugar.
The more sugar you start getting into that chocolate, the lower the magnesium content will become.
Pumpkin Seeds
Nuts seem to get all the attention in our diets today but seeds can be just as nutritious. One seed you should start eating more often is pumpkin seeds, which offer an excellent dose of magnesium. Per eighth cup of pumpkin seeds, you'll receive about 92 milligrams, providing just under 25% of your total daily needs.
Pumpkin seeds also present an excellent healthy fat profile, which will help you keep your cholesterol and heart health in check and even give some dietary fiber as well to keep your digestive system health and your appetite controlled.
Adding just a few pumpkin seeds to your salad or to top your main course meal can give it that final boost in nutrition you may be looking for.
Almonds
Alternatively, now we do come to a nut to consider: almonds. Almonds are one of the most popular nuts that are eaten, so you may already be getting these into your daily diet plan.
If you are, great! You're one step ahead of the game already. Almonds provide 75 mg of magnesium per serving, so will deliver approximately 19% of your total daily needs.
Almonds are a great food because they combine the three best hunger-busting nutrients out there – protein, dietary fiber, and healthy fats- giving you the best fighting chance of keeping your meal plan in check.
This said, do keep in mind almonds themselves are quite high in total calories, so don't go eating handful after handful. Measure out your ounce or so serving and then put the bag away.
You don't want to overdo it with these or you may pay the price with unwanted weight gain.
Black Beans
Beans are another superfood that often gets overlooked – sadly – for other grains like rice and pasta. Beans can be an excellent source of carbohydrates and also provide a good dose of protein as well, so unlike the former two foods, are a more complete choice.
Beans are also a perfect idea for anyone who follows a vegetarian diet thanks to the added protein they come packed with.
We already know that beans provide a wealth of potassium to the diet, which can help regulate blood pressure levels also, but you can count on a good dose of magnesium too.
With 60 mg per half-cup serving, you'll take in 15% of your total daily needs.
Avocados
Another excellent healthy fat you'll want to get into your diet plan is the avocado, which is a rich source of not only magnesium but also vitamin E. Avocados are often deemed the best food to eat to help improve your skin health as they will nearly instantly help to clear up your skin and keep it looking vibrant and younger.
Avocados are also a great source of dietary fiber, so you'll help keep the body more regular and thanks to the antioxidants they contain, may also help to delay the process of aging.
Avocados are unique because they are one of the only fruits to contain healthy fats and have hardly any sugar content.
Yogurt
If you do eat dairy, load up on the yogurt. Just be sure it's a reduced sugar variety. Yogurt is great for supplying not only magnesium to the body but probiotics as well. These healthy bacteria are vital for keeping your gut health in check and strengthening your immune system.
Most people simply are not getting enough probiotics in their meal plans, so if you aren't eating yogurt, we also highly recommend you consider taking in a probiotic supplement as well. It's the best on the market and will quickly help you reach healthy bacteria levels.
Bananas
While bananas are typically regarded as the go-to food for getting your potassium needs met, the great news is they also house a good deal of magnesium as well. These are blood pressure level fighters through and through thanks to both of these electrolytes.
Most people have no problem getting enough sodium into their diet, but the other two they really struggle with and bananas provide them perfectly.
The potassium in bananas is also great for supporting optimal muscle contractions, so these are an ideal food to eat before you perform any sort of exercise as well.
So there you have what you need to know about magnesium and why it's a must to consider getting into your diet plan. If you aren't currently eating what you need to, focus on the above foods and you'll have your needs met in a hurry.
Frequently Asked Questions
What does a magnesium supplement do?
A magnesium supplement will help keep your blood pressure levels in check, it can help balance out your blood glucose levels, it regulates nerve impulses and muscle contractions, and it can help to keep your bones strong.
When is the best time to take magnesium during the day?
The best time to have magnesium in your diet will be later on in the evening as if you take it then, it may help you lull yourself into a deeper sleep.
How much magnesium do I need to eat each day?
The recommended daily intake ranges between 310-420 mg of magnesium per day for the average adult. Keep in mind that if you have been deficient or are suffering from a health problem, your doctor may prescribe you to take more, up to a limit of 2500 mg per day. Only do this on the advice of a physician, however.