You don't have to suffer from digestion issues like bloating or constipation. Find out how to reset the digestive system and boost your gut health.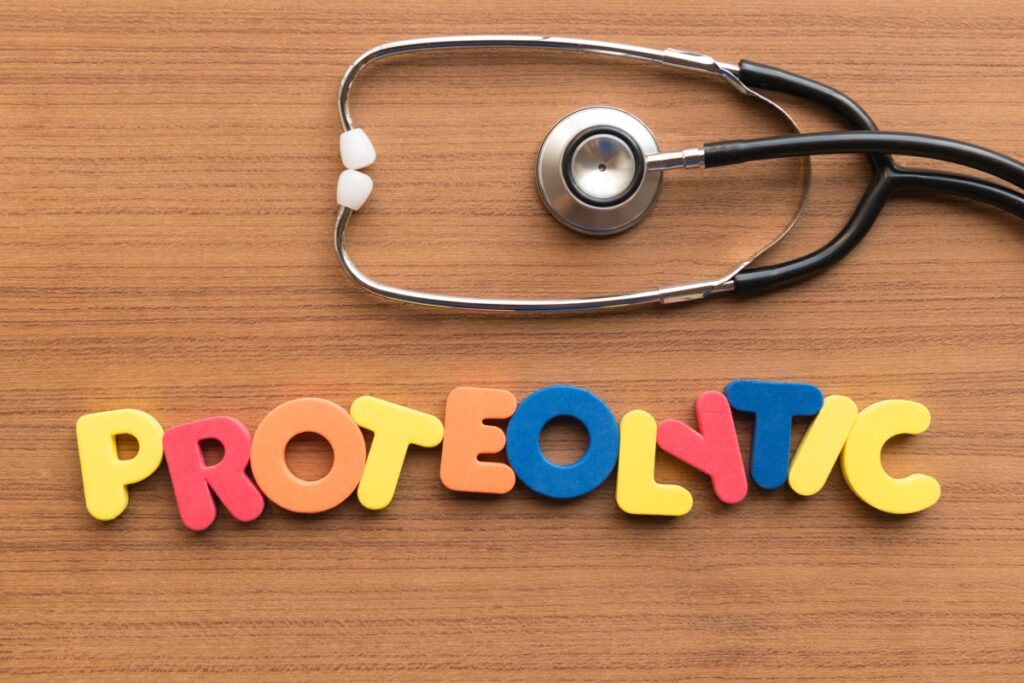 Proteolytic enzymes, such as peptidases, proteases, or proteinases, break down proteins[custom-citation id="ref-1"] by cutting their peptide bonds. Peptidases cut at either end of the proteins, whereas proteinases cut inside the protein chains.[custom-citation id="ref-2"]
These can also be broken down into two categories: digestive and systemic, based on whether they can be absorbed into the bloodstream.
This article will focus on digestive proteolytic enzymes and protein digestion. To learn more about the inflammation-balancing benefits of systemic proteolytic enzymes, check out our systemic enzymes article.
Read More