The Surprising Relationship Between Probiotics And Weight Loss
Published On July 29, 2016
By now there's a very good chance that you've heard about some of the benefits of probiotics before. Probiotics are the natural healthy bacteria that reside inside your digestive tract and help assist with the digestion processes and most importantly, help promote a stronger immune system. Those who do not have sufficient levels of healthy…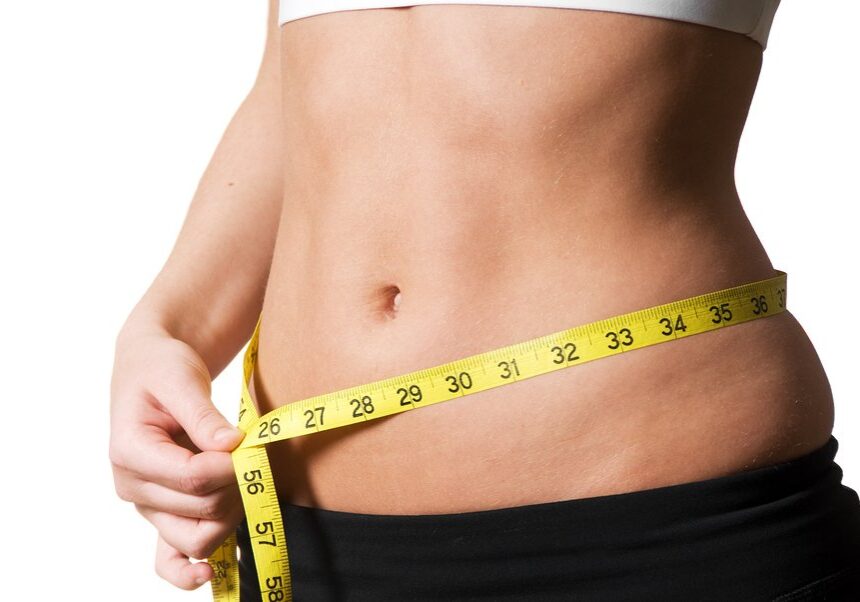 By now there's a very good chance that you've heard about some of the benefits of probiotics before. Probiotics are the natural healthy bacteria that reside inside your digestive tract and help assist with the digestion processes and most importantly, help promote a stronger immune system.
Those who do not have sufficient levels of healthy bacteria in their gut typically experience unwanted side effects including gas, bloating, indigestion, constipation, and they may also suffer from a weaker immune system as well, meaning they fall ill that much more often.
But now, there is another way that lack of these good bacteria may be impacting you. That way?
Weight gain.
Or, as you may have it, a struggle to shed the body fat that you hope to lose.
Check out the video below to get a primer on this concept.
So what are the facts on the connection between probiotics and weight gain or loss? Let's look at a few factors to consider so you can see why making sure you are taking a quality probiotic is so vital to success with your weight loss program plan.
Probiotics Increase The Protein That Help You Store Less Fat
The first and very important way that probiotics may be influencing your rate of weight gain or loss is through the control of a particular protein in the body that influences the rate in which you store body fat.
This protein is termed ANGPTL4, and when levels are higher, you'll get less overall body fat storage. When levels are low however, as they often are in those who are overweight or obese, you get more body fat storage.
Studies have illustrated that by adding quality probiotics into the diet, you are able to up-regulate this protein, which then leads to greater rates of fat burning in the body.
Just For You: Click here and get the 12 Week To Doubling Your Energy course for FREE right now and find out the small changes you can make to your day that will dramatically boost your energy.
Probiotics And Weight Loss: 
Enhancing Your Metabolic Rate
The next way that probiotics may assist with the fat burning process is by increasing your overall resting metabolic rate. Your resting metabolic rate is what will account for all the everyday processes taking place in the body. When it's on high, you're going to burn more calories at each and every step of the process – when you sleep, when you are at work, as well as when you are exercising.
Part of sustaining a higher metabolic rate is getting the proper mix of vitamins and minerals in your body, and when you have the proper levels of the healthy good bacteria this becomes much easier.
When you don't have the right level of good bacteria in your body, you will not absorb all the vitamins and minerals like you should (most often), and this then means that you could fall deficient. This in turn can then lead to issues related to your resting metabolic rate.
Doing everything you can to increase your resting metabolic rate is a critical part of the fat loss equation and that includes getting enough high quality probiotics.
Block The Digestion Of Fats
Another key benefit to note that probiotics have to offer is that they may assist with the blocking of fat digestion. When you have a high level of good probiotics in your body, you may not absorb fat as you normally would and instead, they pass right through your body.
This means fewer calories are absorbed and as a result, you net greater fat loss.
Now, one thing to keep in mind with this however is the fact that this doesn't mean you won't absorb any fat. Don't get into the mindset that you can then go on to eat anything you want without worry. You still do need to ensure that you are consuming around the right level of fats each and every day.
If anything, it'll just help give you an extra boost on your diet plan that you are already following.
Increased Food Cravings
Moving along, another area that probiotics can really help out with is food cravings. If you're like most people, food cravings get the best of you. You may be someone who is able to keep them at bay relatively well most days, but there are always going to be those times where you just can't control your intake.
Sound familiar?
Did you know that probiotics might just be able to help out with that? It's true. Probiotics may help increase the release of a particular satiety inducing hormone called GLP-1, which helps to reduce your drive to eat and may help to keep those pesky food cravings at bay.
Fewer food cravings mean you stick to your diet better, thus seeing superior overall results.
They may not fend off every single food craving you ever have, but if you are succumbing to cravings far more often than you like, it can give you hope for more control. Plus, if you couple this with other craving-busting tactics such as making sure that you space your meals out, eat protein at each meal, and stay well hydrated, you should be able to put cravings behind you for the most part.
Stay Informed And Up To Date: Get the 12 Week To Doubling Your Energy course for FREE right now and discover the best foods to eat to prevent disease and strengthen your immune system.
Superior Energy
Finally, the last way that probiotics may help assist your weight loss progress is by giving you superior levels of energy. Remember, if you aren't able to absorb the nutrients in the foods you eat all that well, this is going to make it harder for your body to maintain the natural energy levels that you should have.
You may notice that you feel sluggish and tired all day long and as such, aren't as active as you'd normally be. Rather than taking the stairs at work, you opt for the elevator – every single time. Despite the fact you want to be active, your body is just saying no.
When you supplement with probiotics however, you ensure that you are able to make use of all the nutrients you consume through your healthy food choices, this optimize your natural energy levels.
This means more day to day physical activity and it may also mean superior gym performance as well. And, the more intense your gym workouts are, the higher the metabolic spike you are going to get because of them and the faster fat loss will move along.
So now that you know a little more about how probiotics influence the weight loss process, what causes you to arrive at abnormal levels?
What Causes A Change In Gut Flora?
One of the biggest factors that can lead to a change in gut flora levels in today's world is the overuse of processed and sugar-rich foods in our diet. The bad bacteria that reside in your gut (as there is both bad and good bacteria) feed off this sugar, so when you eat a diet that's very rich in sugar, you can be sure of one thing and that is that those bad bacteria are going to multiply. As they do this, they will eventually overpower the good bacteria and this is when you run into problems.
The second factor that can lead to a large imbalance in the natural levels of bacteria in your gut is stress. Leading a high stress lifestyle is very likely to cause an imbalance in the good versus bad bacteria in the body, and the more stress you encounter, the worse this whole situation gets.
This is one big reason why practicing stress management techniques is so vital. When you do that, you can help foster the growth of the positive healthy bacteria, so they become more numerous in your gut environment than the bad bacteria.
Third, using prescription antibiotics are another big reason many people are walking around without adequate levels of good bacteria in their body. While these antibiotics do a great job at taking out the bad, harmful bacteria in the body that are causing infection and/or disease, the big issue is they also take out the good bacteria.
If these good bacteria are not replenished, you'll start to experience all the issues noted above. So your first mission should be to avoid using antibiotics if at all possible in the first place and if you must use them, make sure that you are doing everything in your power to replenish the levels of healthy bacteria in your body immediately after you finish that course of antibiotics. This will help you get back to normal levels again.
Learn More About Probiotics: Click here to discover more about probiotics, weight loss, and digestive health in our 12 Weeks to Doubling Your Energy program.
Finally, the last reason why you may notice a shift in the natural environment of your gut flora is simply because you are not eating enough probiotic rich foods or using a quality supplement in the first place.
Good natural probiotic rich foods include miso, kombucha, sauerkraut, yogurt, as well as kefir. Sadly, these are not everyday foods that most people eat, thus it's relatively easy to find yourself falling low on them.
The solution?
Supplementation. Getting a quality supplement into your daily diet is the fastest and easiest way to ensure that you maintain proper good 'healthy' bacteria numbers and keep your entire digestive system on track.
One such product to look into is P3-OM, which gives you a high concentration of maximum strength probiotics that multiply at rapid numbers. This will help you achieve an optimal state of gut flora as quickly as possible, so that you can get back on track to feeling your best and looking your best as weight loss results ensue.
If you have yet to try a probiotic, you really don't know what you're missing.
Check it out today and prepare to see noticeable changes in your well-being.
Probiotics will make a big difference in your life. No matter what your current state of health is, everyone can benefit from improving their gut environment.
What has been your experience with probiotics? Did you find they helped you shed the excess weight you wanted to lose?
Share your comments with us below.
And, while you're on a mission to improve your health, make sure that you also check out my free 12 week course to doubling your energy. This course will give you all the information you need on how to kick-start your health through nutrition, exercise, supplementation, alternative therapies, and lifestyle.