Probiotics vs Antibiotics: What's The Difference?
Published On March 11, 2017
When you hear the two terms probiotics and antibiotics mentioned in a sentence, do you view these as interchangeable? Many people do. After all, they sound relatively similar and if you know anything at all about these, you know that they have to do with your gut and immune health. But, the two are very…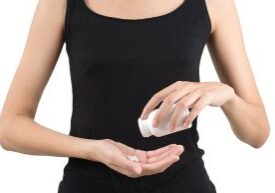 When you hear the two terms probiotics and antibiotics mentioned in a sentence, do you view these as interchangeable? Many people do. After all, they sound relatively similar and if you know anything at all about these, you know that they have to do with your gut and immune health.
But, the two are very different. In fact, one opposes the other as you're about to find out. It's important that you understand what the differences are between probiotics and antibiotics so that you can see that there may be a time and place for each one and learn how to best use these in your overall health plan.
To give you a quick primer on the differences between these two, check out the following video:
So now that you are more acquainted with what probiotics do and what antibiotics do, let's dig deeper and look at the pros and cons of each and who is best suited to taking each of these products.
Antibiotics: Defense Against Illness
The term 'antibiotic' essentially means against bacteria. From this definition, you should be able to get a pretty good idea of what these medications essentially do. They basically work to take out any harmful bacteria in your body that could be threatening your health and well-being.
These are powerful medicines that are not available over the counter and instead, must be prescribed by a medical professional. They help to fight off bacterial infections and when utilized properly, can even help save a life. Certain types of bacterial infections can become extremely dangerous very quickly and if not treated, the results could be fatal.
Usually antibiotics work in one of two ways. They'll either help to kill the bacteria that is residing in the body, ensuring that you are no longer impacted by it, or they can stop the bacteria from multiplying, therefore minimizing any future damage that may be caused.
Once the bacteria have stopped multiplying, your body has its own set of defense mechanisms that can usually remove the lingering bacteria after that, provided your immune system is running strong enough.
Antibiotics are usually prescribed for more serious health conditions or if someone is suffering from a severe infection. An infection brought on by some type of bacteria that has gotten into the body and has started to multiply.
It is important to note however that your doctor must determine whether it's bacteria that is making you feel unwell or a virus. If you take it when it's a virus that is attacking your body, you can actually do more harm than good.
[sc name="start-alert" ]Free Information!: Get the 12 Week To Doubling Your Energy course for FREE right now and find out how you can protect yourself from both viruses and bacteria when they strike.[sc name="end-alert"]
Because antibiotics are designed to work against bacteria, not viruses, they won't have any influence on a virus that happens to be ravaging your body. What's worse is that antibiotics will take out the other healthy good bacteria in your body that are going to play a key role in keeping your immune system strong.
If they weaken your immune system because of doing this, that now means you have less 'fight' in you to fend off the virus as a result of it. One must be very careful about this as you could quickly get yourself into quite a negative situation if you aren't.
It's also critical to note that when using antibiotics, you must finish the entire course of treatment prescribed by your doctor, even if you are starting to feel better. Sometimes as the bacteria dies off you'll notice that your symptoms begin to subside, but if there are still active living bacteria in your body, they can then begin multiplying if the treatment is stopped, bringing on the condition once again.
Using antibiotics should not be taken lightly. It is a very harsh medicine for the body and if used too often, you may even develop antibiotic resistance, where your body becomes essentially immune to the treatment and may not respond as well as it should be when these drugs are taken. Likewise, according to the Center for Disease Control, one out of every five emergency department visits is for adverse effects to antibiotic drugs. If you are using these, they must be used under proper medical care and always be used in a proper manner.
It's also important that if you do fall ill and are prescribed antibiotics, you don't save any of your medicine for a later date. Some people will stop taking them once they feel better and then re-use antibiotics next time they are feeling unwell, thinking they can skip a trip to the doctor because of it. Do not do this. Remember that you must be prescribed antibiotics in the first place for a reason, so do not try and self-medicate on your own. You need to be advised to take these drugs by a real health care professional.
So what illnesses can you take antibiotics for? The most commonly treated conditions include:
Strep throat

. Note that antibiotics will not work if you are just suffering from a sore throat as usually those are caused by viruses. But if you are suffering from strep throat, it's far more likely that bacteria has caused this to occur, thus antibiotics can help.

Ear infections

. While not every ear infection can be treated with antibiotics, most can. Your doctor will confirm this.

Sinus infections.

If you have a serious sinus infection (not just a runny nose due to allergies), antibiotics can help. Your doctor will tell you more.

 Urinary tract infection

. If you think you are suffering from a UTI, see your doctor and they will be able to confirm this and then prescribe appropriate treatment if necessary.

 

Whooping cough

. While not all that common in today's world, whooping cough is another form of illness that can require the use of antibiotics as a treatment method.
Pros:
     

Can help you out in serious medical situations that may otherwise prove to be fatal.

     

Will work quickly in the body provided proper medical usage is followed.
Cons:
     

If used improperly, can be more harmful than beneficial.

     

Must be utilized under strict doctor's supervision.

     

You must take all of the medicine even if you are feeling well.

     

May come with unwanted side effects, often resulting in emergency room visits in some cases.

     

Will kill out all the bacteria in the body, both good and bad so will weaken your immune system as a result.
Who Is Best Suited To Use Antibiotics?
Those who are best suited to use antibiotics are individuals who are truly sick and who need them as part of their doctors orders. If your life is depending on you to take these, it's a no-brainer. But, if you can get by without them, you may want to try as the side effects and cons associated with antibiotic use can outweigh the benefits that you may otherwise receive.
So now that you know more about antibiotics, let's talk about what probiotics are so that you can see the difference.
Probiotics: Healthy Body Helper
The word 'anti' essentially means to go against while the word 'pro' means in favor of or to add to.
So from here, we can assume that probiotics basically means adding bacteria to the body. The big difference between probiotics and antibiotics is the type of bacteria each of these are dealing with.
Antibiotics are working to kill off harmful bacteria that may be hurting your body in the long run while probiotics are working to add healthy bacteria to your system that you need to maintain optimal health.
Sadly, most people don't give much consideration to the healthy bacteria that reside in their body and take for granted that, according to the National Institutes of Health, microorganisms outnumber human cells by a 10 to 1 ratio. So you essentially have 10 times more bacteria in your body than you do cells that make up your body. Because these bacteria are so small however, they only amount to around 1 to 3 percent of your total body mass.
What Do These Healthy Bacteria Do? Plenty.
One of the major benefits of probiotics is the fact that they will help to encourage and foster a healthy immune system. What most people do not realize is that up to 80% of your total immune system is located in your gut and is made up by these microorganisms. So when you do fall ill, often it's because you don't have enough of these probiotics residing in your system. This has caused your immune system to become weak and as a result of this, the bacteria or viruses was easily able to enter the body and take over, causing the illness that you are experiencing.
Likewise, if you often find yourself feeling run-down during the day and are never fully feeling refreshed after sleeping for instance, this also could be due to a lack of healthy bacteria in your body.
In addition to strengthening your immune system, probiotics may also help to lower your blood pressure levels. Research recently put out by the American Heart Association noted that a new probiotic has been able to lower the total level of bad (LDL) cholesterol in the body while improving the overall cholesterol profile in patients who are at risk for heart disease.
[sc name="start-alert" ]Stay Informed!: Get the 12 Week To Doubling Your Energy course for FREE right now and discover all the many things you must be doing to fend off heart disease.[sc name="end-alert" ]
Many people are quick to turn to diet and exercise as a means of controlling heart disease that they don't even stop to consider what role probiotics may play.
Research has also been published in the Clinical Microbiology Reviews journal noting that probiotics may serve as a very helpful treatment for those who are suffering from celiac disease as well. This is a condition where an individual cannot consume any foods containing gluten, however it appears that probiotics may help them cope with some of their symptoms and improve their overall health.
If you are someone who is suffering from painful and embarrassing irritable bowel syndrome, the good news is probiotics may also give some relief to you here as well. Research published in the Gut journal has noted that they may provide as a good means of treatment, helping reduce the severity of symptoms and in some cases, actually help you sidestep irritable bowel syndrome entirely.
Even more interesting, we are now seeing research that suggests that probiotics may also help assist children who are suffering from attention deficit hyperactivity disorder get help and manage their condition better. All of this is great news because the less we can rely on conventional medicine and the more we can turn to natural treatments to help manage these conditions, the better.
So there you have just a few of the key benefits that probiotics can provide you in your daily life. As you can see, they are much different than antibiotics. While antibiotics are something that you use as a one-time treatment means more or less until your specific condition has resolved itself, probiotics are something that should be used on an ongoing basis in order to promote a strong immune system and optimal health. They are not to be used only on occasion, as it's important that you maintain optimal immune health at all times in your life.
Pros:
     

Are a natural substance that your body

needs

, so will not provide you with any unwanted side effects.

     

Will help to strengthen your immune system and help you fend off future illnesses.

     

Can help improve blood pressure as well as heart disease.

     

May help those who are suffering from ADHD.

     

Also assist with a variety of other illnesses and health concerns.
Cons:
     

There are many different varieties, so it's essential that you find the best product to use. This can be overwhelming to some people.

     

They can be challenging to get in through dietary means alone, so you will likely want to make use of supplements to ensure your needs are being met.
[sc name="start-alert" ]Just For You!: Get the 12 Week To Doubling Your Energy course for FREE right now and learn how to choose the best antibiotic to use in your situation.[sc name="end-alert" ]
Who Is Best Suited To Use Antibiotics?
In one word, everyone. Young or old, healthy or unhealthy, everyone can benefit from including probiotics in their life. While some very health conscious individuals may not have to resort to using supplements because they are taking care to ensure they are taking in enough probiotics naturally through their food intake by eating foods like miso, kimchi, sauerkraut, and kombucha, all of which contain these healthy bacteria, most people are best served by simply using a supplement instead.
Closing Words….
All in all, probiotics and antibiotics are very different things. Antibiotics are more like playing offence when something is attacking your body while probiotics are more about playing defense, ensuring that you are strong enough that you don't get ill in the first place.
Because using antibiotics will essentially kill off all the healthy bacteria in your body when you use them, you'll want to ensure that whenever you do take antibiotics, you follow this with a good round of probiotics at the very least. Ideally you will be taking probiotics daily every day so this won't even be an issue.
But, doing damage control after using antibiotics is especially important as you won't have any of the good, healthy bacteria left in your body.
Know the difference and use them wisely. It's the best way to guarantee optimal health.
References:
https://www.cdc.gov/antibiotic-use/q-a.html
https://www.nih.gov/news-events/news-releases/nih-human-microbiome-project-defines-normal-bacterial-makeup-body
http://newsroom.heart.org/news/daily-doses-of-a-new-probiotic-239562
de Sousa Moraes, Luís Fernando, et al. "Intestinal microbiota and probiotics in celiac disease." Clinical microbiology reviews 27.3 (2014): 482-489.
Moayyedi, Paul, et al. "The efficacy of probiotics in the treatment of irritable bowel syndrome: a systematic review." Gut 59.3 (2010): 325-332.
Pellow, Janice, Elizabeth M. Solomon, and Candice N. Barnard. "Complementary and alternative medical therapies for children with attention-deficit/hyperactivity disorder (ADHD)." Altern Med Rev 16.4 (2011): 323-37.