What Are Proteolytic Enzymes and What Do They Do?
Published On October 26, 2021
Proteolytic enzymes, such as peptidases, proteases, or proteinases, break down proteins by cutting their peptide bonds. Peptidases cut at either end of the proteins, whereas proteinases cut inside the protein chains.
These can also be broken down into two categories: digestive and systemic, based on whether they
Reviewed by Aida Ombasic
Fact checked by Nattha Wannissorn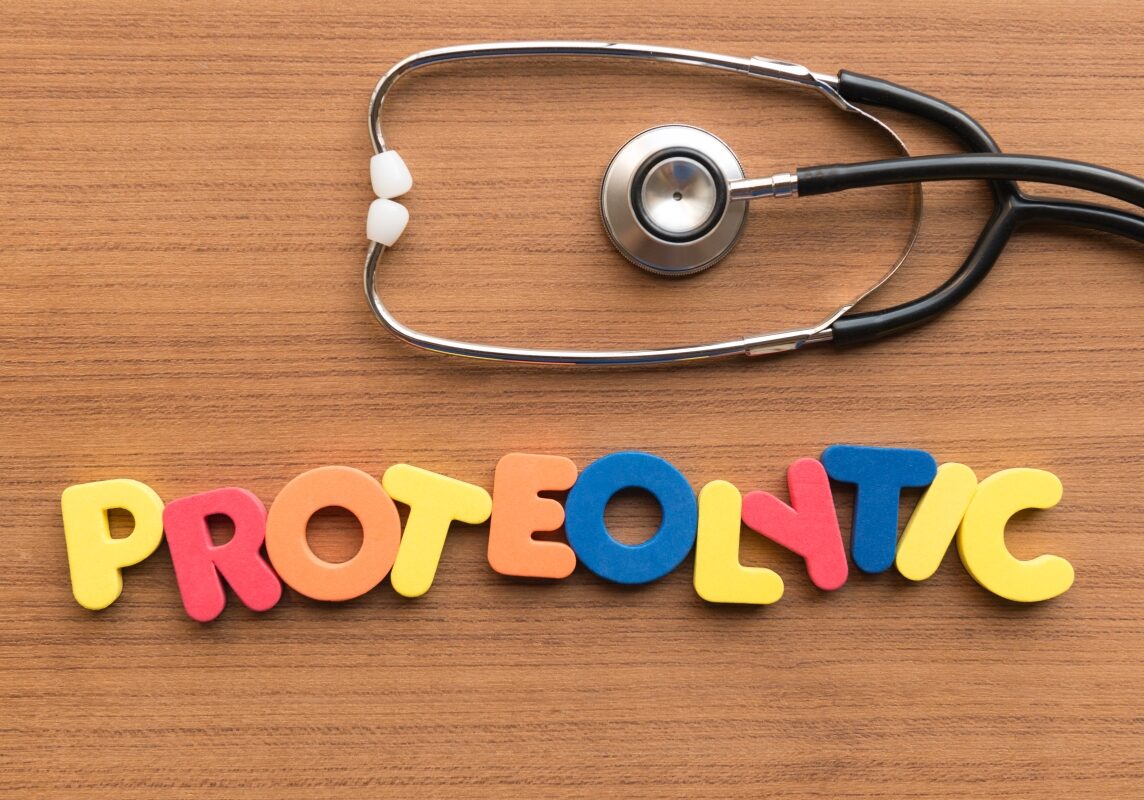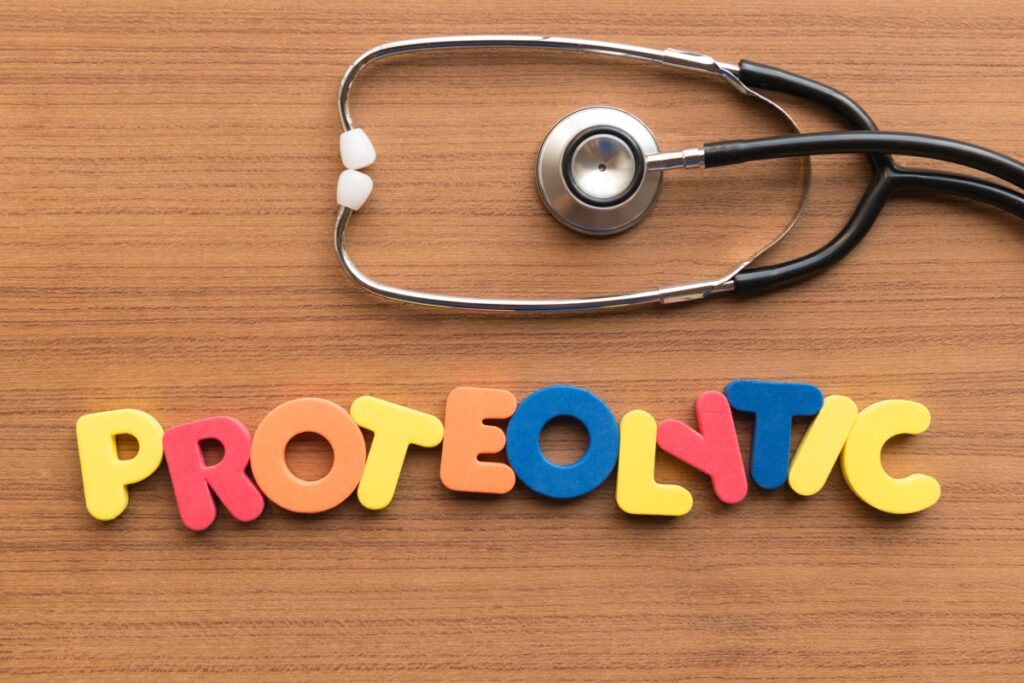 Digestive proteolytic enzymes
Your gut and pancreas produce and secrete digestive enzymes that digest fats, proteins, and carbohydrates into small units that your body can absorb and use.
Digestive proteolytic enzymes (proteases) in the human gut include pepsin, trypsin, and chymotrypsin.
Pepsin is the most important enzyme in protein digestion. It degrades proteins into peptides and amino acids. The chief cells in your stomach lining produce and release pepsinogen, the inactive form of pepsin. Once in the stomach, the hydrochloric acid in the digestive juice activates it into pepsin.
Trypsin is another enzyme that helps us digest protein in the small intestine. Trypsin is produced by the pancreas in its inactive form—trypsinogen. Once released into the small intestine, a protease called enterokinase converts it into trypsin, the active form
Chymotrypsin also works in the small intestine. Your pancreas produces chymotrypsinogen, chymotrypsin's inactive form. Once released into the small intestine, trypsin activates it into chymotrypsin.
Now, we can learn about why proteolytic enzymes are important from the symptoms of low proteolytic enzymes. Then, we'll cover the benefits of ensuring you have healthy levels of proteolytic enzymes and protein-digestion capacity.
What are the symptoms of low proteolytic enzymes?
Poor digestive function or low enzymes can cause bloating, digestive irregularity, and discomfort.
In addition, poor protein digestion can ripple effects throughout the body, such as amino acid deficiencies and incompletely digested proteins.
Symptoms of amino acid deficiencies
Most people in developed countries eat enough protein, so protein deficiency from low protein consumption is extremely rare.
However, because poor digestion has become more common, you may struggle with low amino acids, even if you're eating enough proteins. The suboptimal or deficient amino acid levels tend to come from low protein-digesting capacity.
These symptoms may include:
Inability to build and retain muscles
Poor brain function and mental health issues since amino acids are the backbone of neurotransmitters.
Reduced stress resilience, since stress hormones like adrenaline and noradrenaline, are made from amino acids.
Poor detoxification, as some amino acids are important for detoxification
Weak immune system
Problems with hair, skin, and nails
Overall poor health
Incomplete protein digestion also leaves protein, peptides, or amino acids for the gut bacteria to ferment. This can breed unhealthy gut bacteria. Also, protein and amino acid fermentation tend to generate harmful metabolites that can be inflammatory, cancer-causing, or toxic to neurons.
These effects may explain why high meat consumption, especially red meat, is associated with increased all-cause mortality. It's not the meat per se that's the problem but the low protein digestive capacity that's the problem.
Food allergies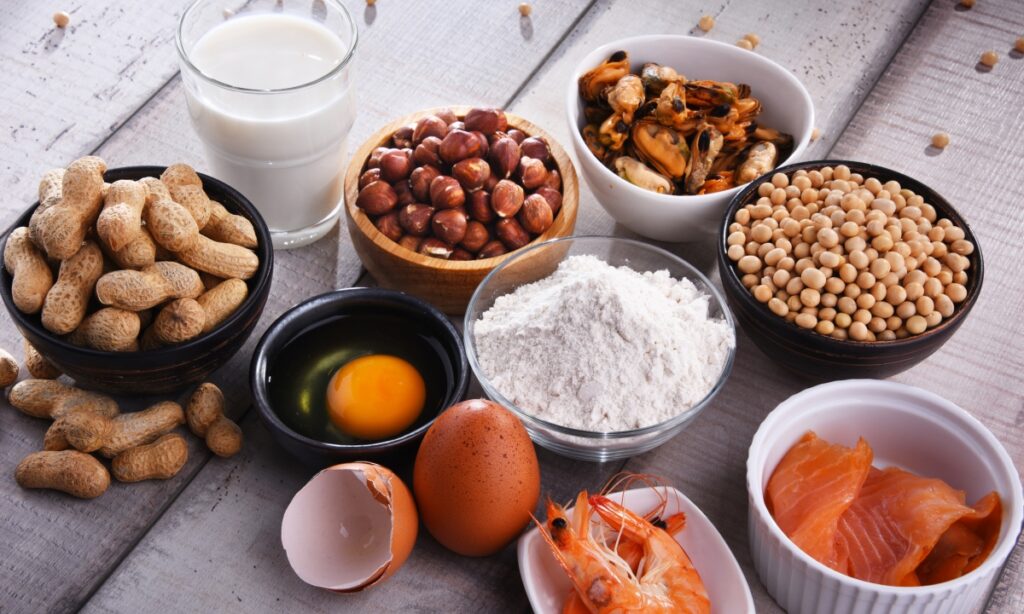 Proteins and peptides have the potential to be allergens. To be allergenic, food allergens must survive or bypass digestion to provoke an allergic reaction. Therefore, poor protein digestion can contribute to food allergies.
Proteins are healthy foods, but you must ensure you digest and absorb them. This is even more important if you're trying to build muscles on a high-protein diet because eating high proteins without ensuring you can digest them can be harmful.
Fortunately, you can support your protein digestion by supplementing with proteolytic enzymes, such as MassZymes, and probiotics, which produce proteolytic enzymes, such as L. plantarum in P3-OM.
Wade T. Lightheart, our cofounder, competed in bodybuilding at a high level on a plant-based diet with only 80 grams of protein a day. By using MassZymes, he tripled his body's protein assimilation and won Mr. Universe against competitors who were eating over 200 grams of protein daily.
Once you optimize your protein digestion, you may reap the following health benefits.
Health benefits of proteolytic enzymes and optimal protein digestion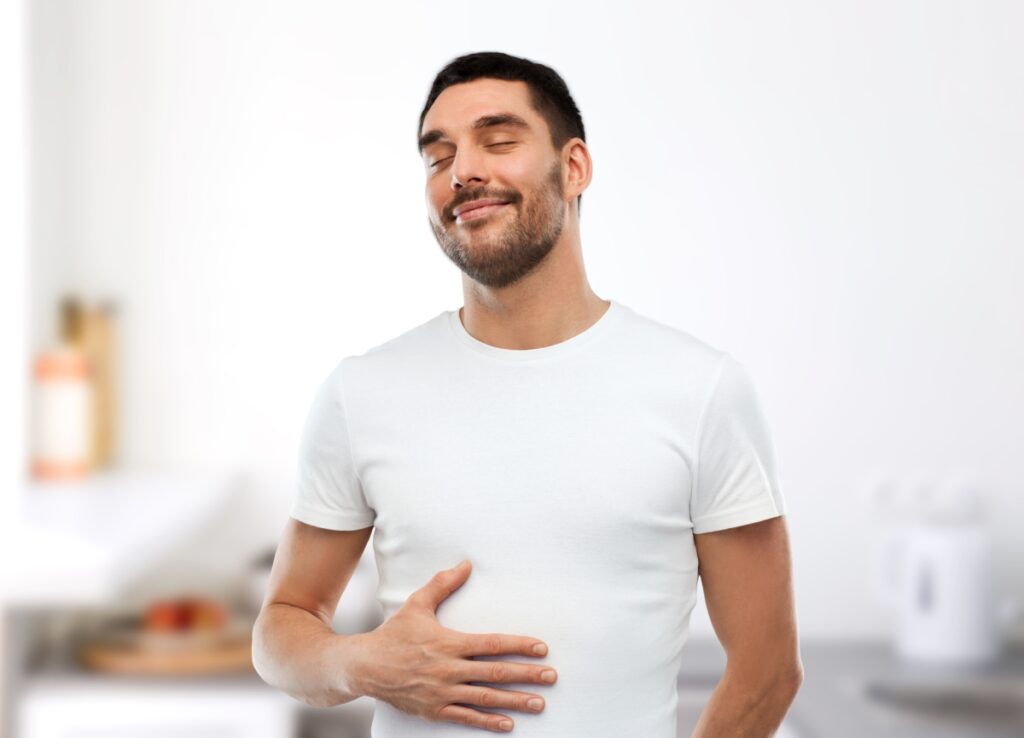 Improves muscle mass and retention
With aging often comes declining digestive capacity, which can lead to loss of muscle mass and nutrient deficiencies. The elderly often have reduced protein digestion and absorption.
Low protein assimilation often results in muscle wasting, impaired muscle growth, and muscle weakness. Therefore, consuming enough protein and healthy digestion is vital to prevent muscle wasting and maintain skeletal muscle mass and function.
Health problems are frequently associated with older age. Muscle mass loss and impaired muscle function are often seen in the elderly.
Age-related changes (sarcopenia) in muscle mass and function may result from:
A caloric deficit due to reduced appetite
Lack of physical activity
Hormonal/growth factor levels
Mitochondrial dysfunction
Free radical/antioxidant activity
Changed muscle protein turnover.
In a study comparing amino acid absorption after a high-protein meal between older and younger adults, the elderly digested and absorbed the protein slower than the younger adults.
Therefore, supplementing with digestive proteolytic enzymes may support muscle retention and well-being in the elderly.
Helps with muscle building at lower protein intake
Amino acids are important for muscle building and retention. Low protein intake or poor protein digestion can reduce muscle mass or retention.
Muscle building takes a lot of calories. And once you build muscle mass, it slightly increases your metabolism. Therefore, improving your amino acid assimilation into your muscle can support your fat loss effort.
Supporting neurotransmitter and hormone balance
The nervous system requires amino acids to produce neurotransmitters.
Serotonin is a neurotransmitter responsible for a happy mood. The amino acid tryptophan provides a backbone for serotonin. Reduced tryptophan levels contribute to mental health issues and aggression, whereas increased tryptophan levels induce drowsiness and the ability to feel discomfort.
The amino acids tyrosine and phenylalanine provide backbones for hormones and neurotransmitters such as dopamine, epinephrine, norepinephrine, and thyroid hormones. Whereas glycine and glutamate can work as neurotransmitters. Glycine also provides a backbone for GABA.
How to increase your proteolytic enzymes and overall protein-digesting capacity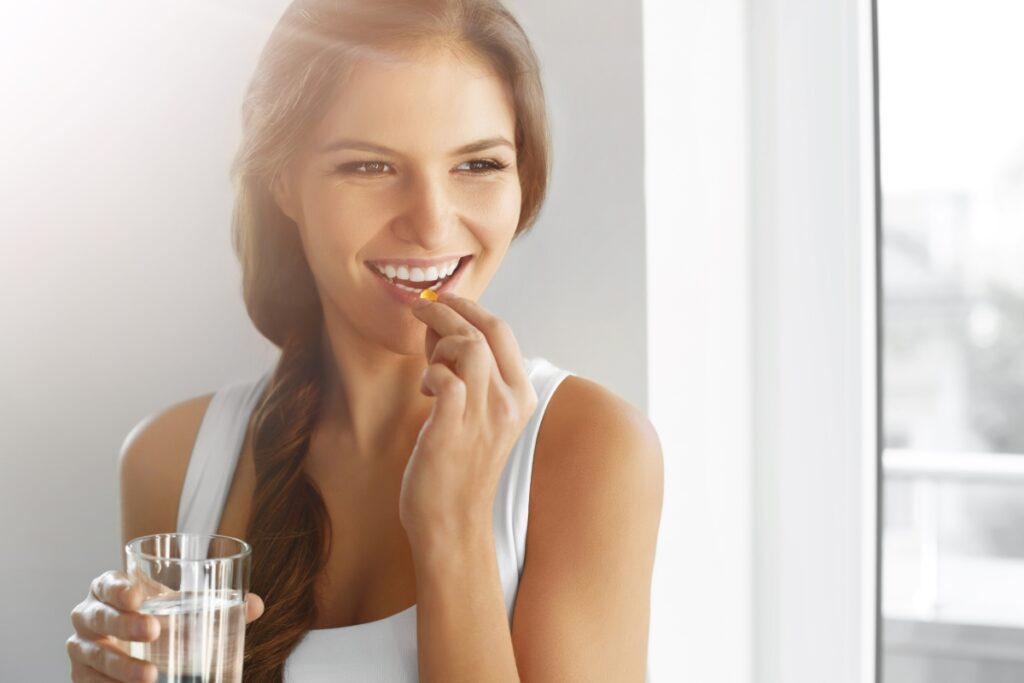 Eat foods that are high in enzymes.
Papayas and pineapples are great sources of plant-based proteolytic enzymes.
Papain is a protease derived from papaya plant latex.
Bromelain is a strong proteolytic enzyme found in pineapples.
Ficin is an enzyme extract derived from the latex of the fig tree.
Other sources of proteolytic enzymes include:
Kiwifruit
Asparagus
Ginger
Fermented foods (kefir, kombucha, sauerkraut, tempeh, natto, miso, kimchi, and sourdough bread).
Fermented foods are produced by the action of microorganisms and their enzymes in a process known as fermentation.
Fermentation produces metabolites such as vitamins and enzymes while reducing anti-nutrients. Also, milk, cereals, fruits and vegetables, meat, and fish have higher antioxidant activity after fermentation.
Take digestive bitters
Bitters, or bitter herbs, have the ability to enhance digestive activity.
Gentian (Gentiana lutea L.) and wormwood (Artemisia absinthium L.) stimulate the gustatory nerves in the mouth to produce more gastric juice and bile.
Other herbs that have digestion-enhancing activities include :
Ginger
Peppermint
Aniseed
Fennel
Citrus fruits
Dandelion
Artichoke
Melissa
Chamomile
Supplementing with proteolytic enzymes and proteolytic probiotics
Proteolytic enzyme supplements are a great way to ensure healthy protein digestion. MassZymes is our plant-based full-spectrum digestive enzyme with the highest concentration of proteolytic enzymes on the market.
P3-OM is a powerful probiotic strain that produces proteolytic enzymes.