When Is The Best Time To Take Probiotics?
Published On April 30, 2022
If you are reading this, you probably already know about probiotics. These are live microorganisms, mostly bacteria and yeasts, that we can consume through food or probiotic supplements. Considering the immense benefits of probiotics, many of us have resorted to taking these beneficial microorganisms as supplements. 
Fact checked by Nattha Wannissorn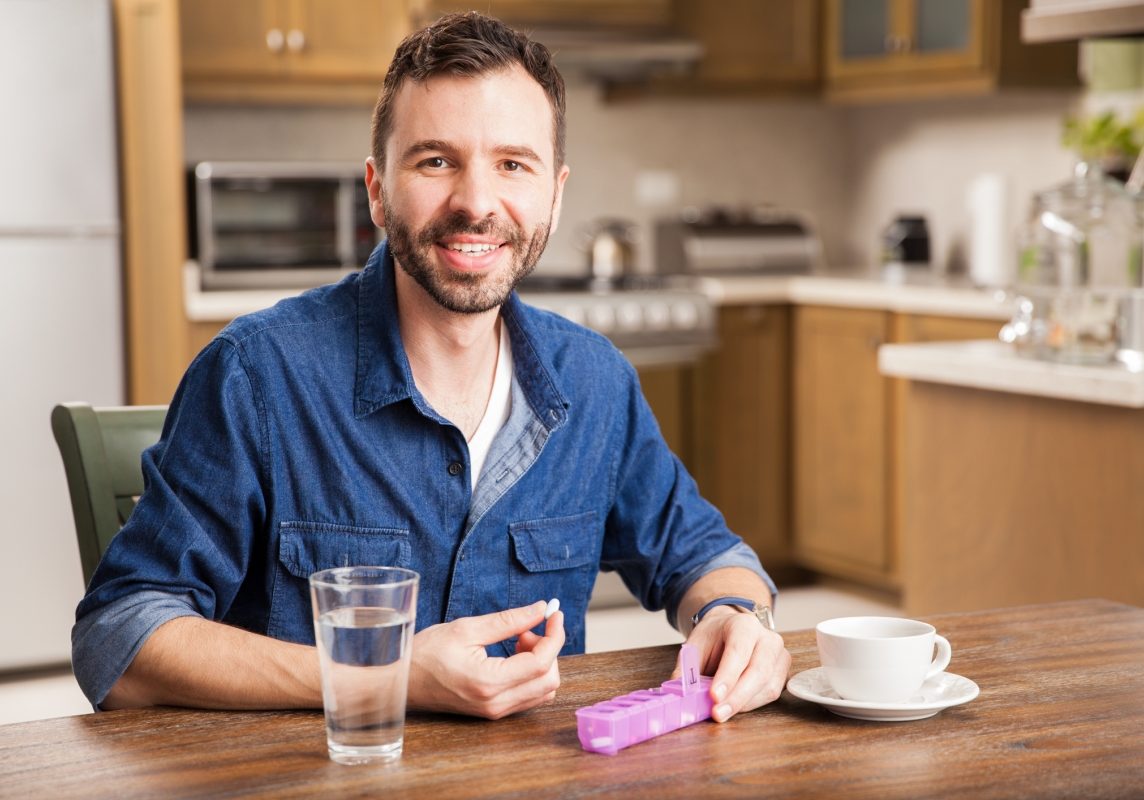 One of the most common questions about probiotics is: when is the best time to take probiotics?
The best time for taking probiotic supplements is when your stomach is empty. This could be before breakfast or right before bedtime.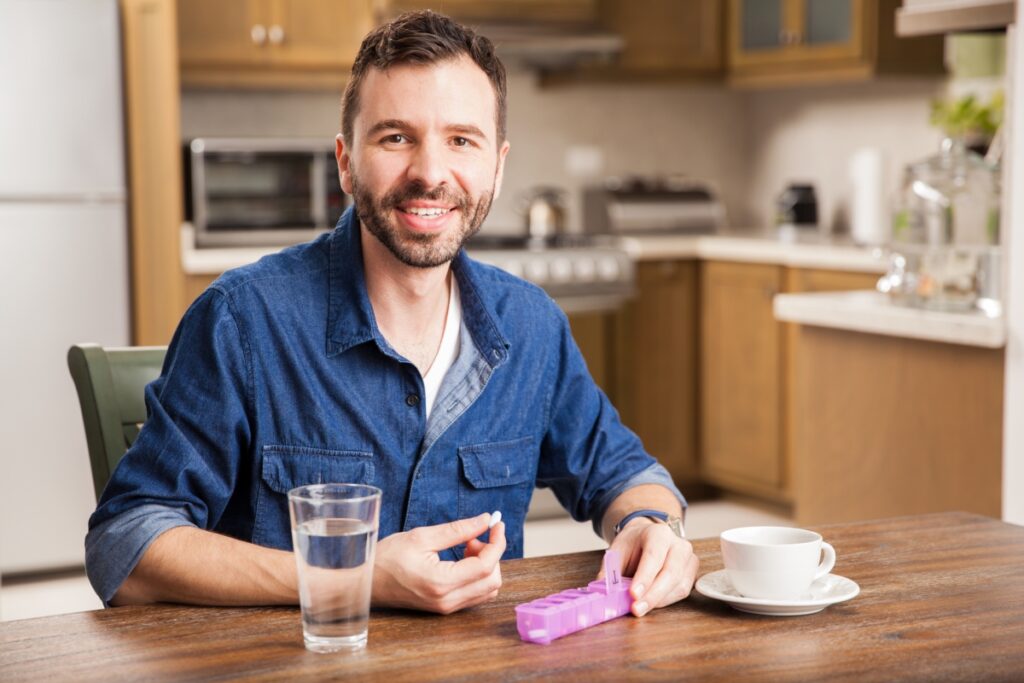 Best Time To Take Probiotics: A General Rule
The workstation of probiotics is the small and large intestine. However, before they could get there, they must pass through the acidic environment of the stomach. The acid in the stomach is generally good as it kills the bad bacteria or viruses that could otherwise harm the body. However, the same acid is bad for probiotics.
Prolonged exposure to the acidic environment of the stomach harms the probiotics before they even reach their workplace. Therefore, first you want to select strains that can withstand the acidity. Second, take your probiotics at a time when the stomach is empty so that the probiotics could move past the stomach fast and reach the intestines in less time.
Stomach acid is generally secreted 30 minutes into a meal. As a general rule, the best time for taking probiotics is 30-60 minutes before breakfast or right before bedtime. Mind you, if you have a habit of eating dinner close to bedtime, you'll have to be sure that there is a 2-3 hour gap between your last meal and the probiotic supplements. This time gap helps ensure that the probiotics would reach the intestines fast.
Why Take Probiotics?
The key health benefits of probiotics include:
Supports immune system readiness and balance
May support weight loss with diet and exercise, especially belly fat
Promotes healthy gut flora
May support heart health by promoting healthy cholesterol levels
Produces beneficial postbiotics and digestive enzymes
May relieve symptoms of digestive discomfort, such as bloating and gas
For more information on best probiotics for bloating, click here.
How To Take Probiotics To Improve The Survival Of The Bacteria
The way you take your probiotics matters. Most people take their supplements with water. Fat-soluble vitamins like vitamin A, D, E, K are usually taken with a glass of milk. Similar principles that suggest certain foods improve their survival can apply for probiotics. Studies on the intake of probiotics suggest that microorganisms tend to survive better if taken with low-fat milk when compared to water.
Synbiotics– a combination of prebiotics and probiotics– show even better survival when compared to taking probiotics alone. At BiOptimizers, we take this into account, and therefore, all BiOptimizers probiotic supplements are synbiotics.
Bottom line: choose synbiotics over simple probiotics and take them with a glass of low-fat milk.
Check out our best probiotic supplements here.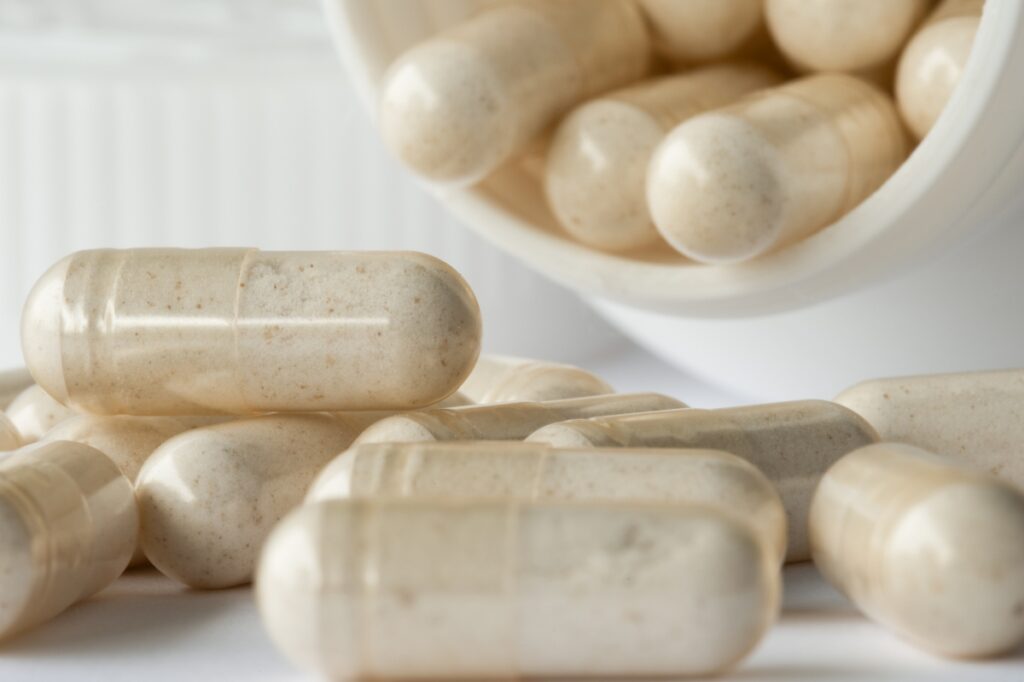 How To Maximize Benefits Of Probiotics When You're Taking Antibiotics
Antibiotics can be lifesaving if you have a bacterial infection, are injured, or need to undergo surgery. However, they also kill your gut bacteria, disrupting the healthy gut flora and causing ripple effects throughout your body. The good news is that probiotics can mitigate many gut flora-killing side effects of antibiotics, but you need to take probiotics the right way.
In the short term, antibiotics can cause side effects such as antibiotic-associated diarrhea. A common method to support your gut in recovery from antibiotics is to take probiotics, especially Lactobacilli and Saccharomyces strains. This might give a perception that maybe probiotics should be taken along with antibiotics and perhaps at the same time; that's not true. Antibiotics can kill good bacteria in probiotics so you should take them away from each other.
Even if you are using probiotics to help recover from antibiotic side effects, the rule remains the same: keep a minimum of 2-hour gap between your antibiotic intake and probiotic intake. It would be even better if you take probiotics on an empty stomach in the morning.
Taking Probiotics With Prescription Medicines
If you are on prescription medicines for certain health conditions, it is best to consult your doctor before using probiotics. Some medications, like antibiotics and certain antifungals, may interact with specific strains of probiotic bacteria, and so these drugs must not be taken along with probiotics. Moreover, if you are taking drugs that suppress your immune system such as steroids, then it would be best to consult your healthcare provider before starting probiotics.
If your doctor suggests probiotics use along with the prescription medicines, apply the same 2-hour-gap rule unless they advise a different timeline.
Should You Really Space Out Probiotics And Vitamins?
You might be concerned about taking probiotics and your morning vitamins at the same time. Don't worry; you can take these two together. In fact, some probiotics may even work better when taken with vitamins. For example, omega-3 improves the delivery of probiotics. Similarly, probiotics seem to work better when taken with vitamin D.
Using probiotics also improves the levels of certain micronutrients such as zinc, vitamin B12, calcium, folate, and iron. Provided the positive effect of probiotics on vitamin absorption, it is best to take your morning supplements along with your probiotic pills.
Certain herbs, such as oil of oregano, wormwood, and garlic have antimicrobial activities. So, you should take these at least two hours away from your probiotics.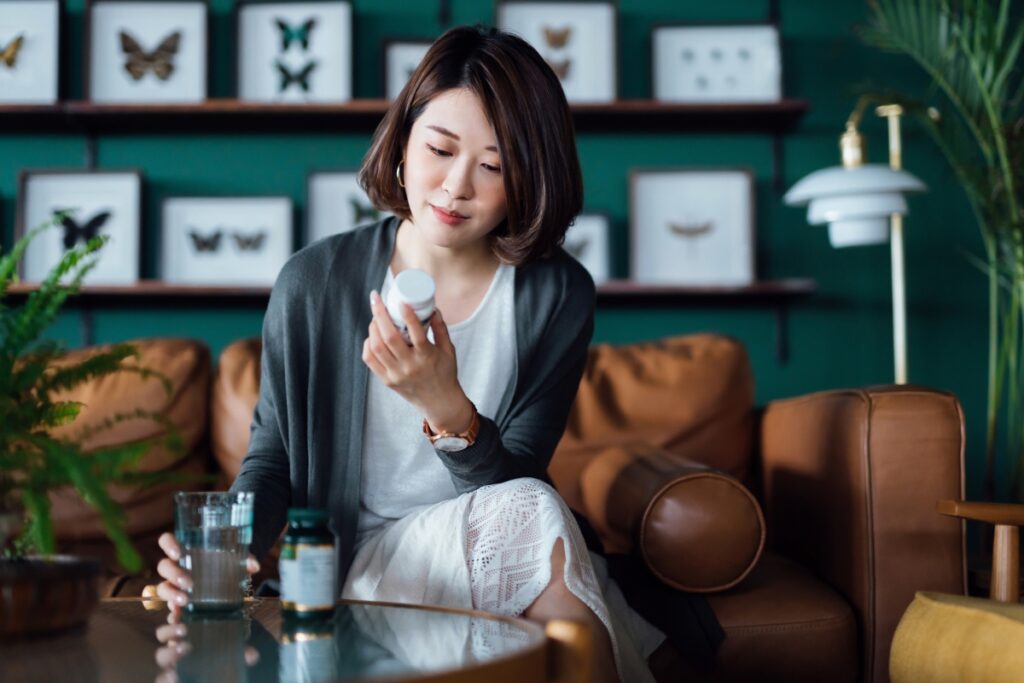 Should You Take Probiotics With Digestive Enzymes?
Probiotic supplements that produce digestive enzymes can be taken with food. For example, our P3-OM prebiotics and probiotics supplements produce protein-digesting enzymes to help break down the proteins you eat. So, P3-OM can help optimize your digestion when taken with food.
Supplementation with probiotics and enzymes helps improve nutrient availability in the gut. The digestive enzyme supports the breakdown of food molecules, while at the same time, probiotics positively contribute to the gut microbial environment. Since both work in synergy, you can take probiotics that produce digestive enzymes or take them along with a digestive enzyme supplement like MassZymes.
Tips To Support Your Gut Bacteria
Taking probiotics on an empty stomach is a great way to improve your gut health and to obtain an optimal balance of gut microbes. However, there are also some other ways to support gut health, including:
Eating a balanced diet
Using fermented food
Avoiding refined sugar
Adding probiotic foods to your diet
Exercising
Getting enough high-quality sleep every night
A healthy diet along with probiotic supplements could produce great results for gut health. Take a look at our article on Resetting Your Gut In 3 Simple Steps, and learn more about ways to improve your gut health.
Bottom Line
The best time to take probiotics and synbiotics (pre + probiotics) is on an empty stomach. You should take them 30-60 minutes before breakfast or right before your bedtime.
Probiotics are a great way to achieve good gut health. Start optimizing your health with probiotic supplements today.