Carbohydrate and Glucose Intolerance Causes – Genetics, Lifestyle Factors, and More
Published On September 22, 2023
In the previous article, we defined terms like carbohydrate and glucose tolerances. In this article, we explore other factors that can affect how well your body handles carbs, how genes and lifestyle factors can play a role, and more.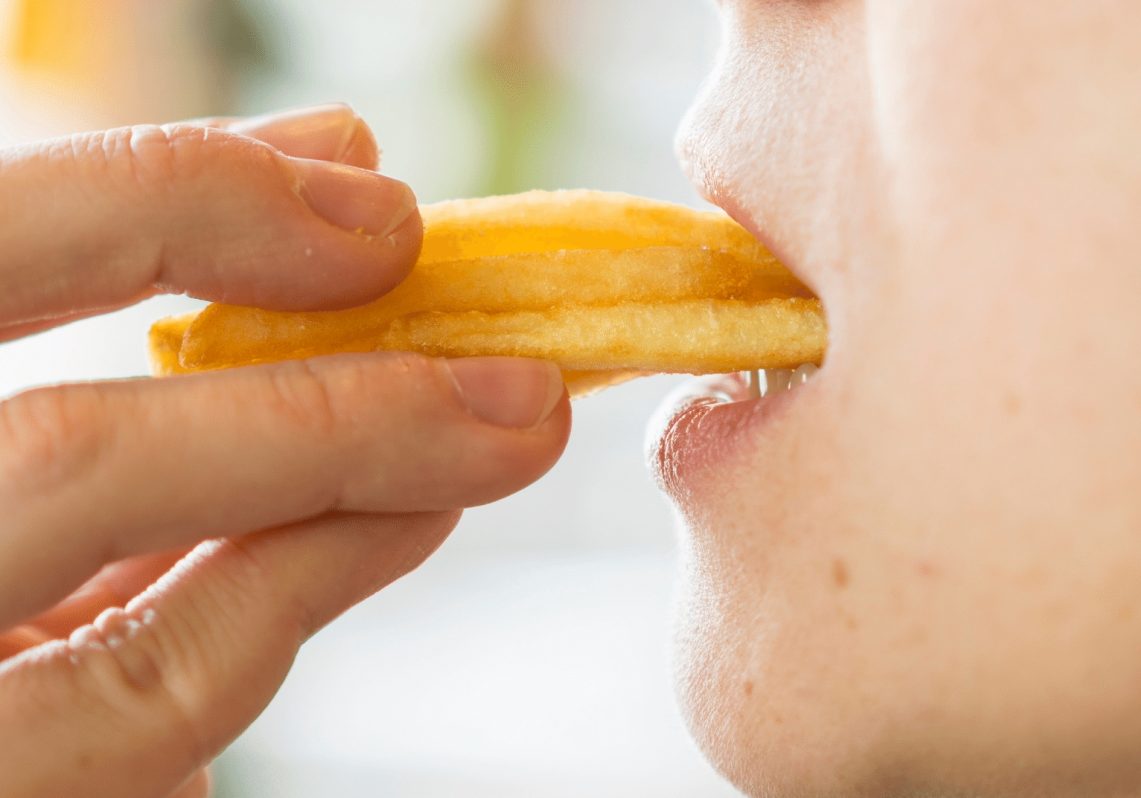 Finally, we break down some strategies that you can implement to optimize your diet based on your glucose tolerance. After all, knowing what works best for your body can help you make smarter choices and improve your health!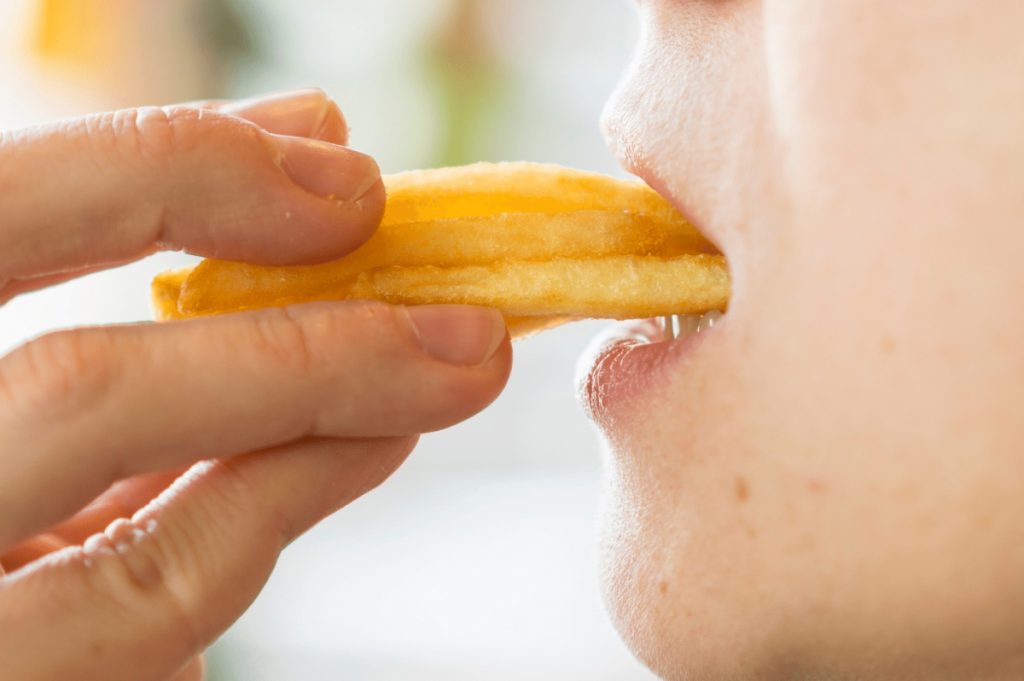 Factors That Can Affect Your Carbohydrate (Glucose) Tolerance
Glucose tolerance can be influenced by a variety of factors, both genetic and lifestyle-related. Here are some of the key factors that can affect how your body handles glucose and carbohydrates:
AMY1 Copy Number Variation
Your genetic tendency can affect your predisposition for glucose intolerance, such as genes that influence insulin, carbohydrate digestion, and carbohydrate uptake. One example is variations in the AMY1 gene.
Alpha-amylase 1 (also called AMY1) is a gene that encodes for an enzyme called salivary amylase, which digests starches and carbohydrates in your food. The salivary glands in your mouth produce amylase that goes into your saliva, which is the initial step in carbohydrate digestion. Genetic variations in the AMY1 gene can show how efficiently your body is able to break down carbs and metabolize them.
This specific AMY1 variant is a copy number variant (CNV). CNVs refer to changes in the number of copies of a specific gene. For example, some people may have a higher number of copies of the AMY1 gene, which allows them to produce higher amounts of salivary amylase. Others may have fewer copies and therefore lower production.
Research has uncovered a connection between AMY1, carb metabolism, and obesity. The rate of carb breakdown can influence post-meal blood sugar levels, which is impacted by how efficiently your body can do this.
Those with more AMY1 copies tend to have lower body mass indexes (BMI), and those with over nine copies are found to have eight times less risk for obesity compared to those with less than four copies. This is because more AMY1 allows your body to immediately begin digesting carbs as soon as they enter your mouth.
AMY1 is only part of the puzzle. While this doesn't entirely determine your glucose tolerance, it can play a role in how your body responds to carbohydrate consumption.
Magnesium Status
Magnesium is an important mineral for proper carbohydrate metabolism, and having enough is important for normal glucose tolerance. When you are deficient, it can have negative impacts on multiple pathways that impact how your body responds to carbs.
One example is the interplay between magnesium and insulin. Insulin is a critical hormone that helps regulate blood sugar, allowing glucose to enter cells and be used for energy. Magnesium helps activate enzymes that play a role in insulin signaling.
A magnesium deficiency or suboptimal levels can affect insulin responses and your body's ability to respond to high blood sugar levels. Magnesium helps the pancreas to function properly, which is the organ responsible for producing insulin, and so enough magnesium is needed to support these functions.
Magnesium also helps your cells take up glucose from the blood, so it can be used for energy. Magnesium deficiency can hinder that process.
Finally, magnesium supports healthy inflammation and oxidative balance. These imbalances can affect insulin response and glucose metabolism. Therefore, it's crucial to maintain healthy magnesium levels for optimal glucose tolerance.
Exercise/Physical Activity Levels Around Your Meals
Exercise is essential for improving glucose tolerance, and many other important factors for metabolic health. Regular physical activity can help regulate blood sugar levels, enhance insulin sensitivity, and help contribute to better glucose metabolism.
Regular exercise can help boost insulin sensitivity, which allows your cells to take up glucose more effectively from the bloodstream. It also helps muscle cells take up more glucose, even without insulin. This is because your muscles use glucose for energy, and when they are working hard, they take it up more readily.
Exercise also helps you maintain a healthy weight, which is important for preventing and managing glucose intolerance because high weight is a risk factor for insulin resistance and type 2 diabetes.
The timing of physical activity can also have important effects on glucose tolerance. Movement, even walking, after meals, especially ones high in carbs, can really improve glucose tolerance.
It helps with post-meal glucose control, helping to lower post-meal blood sugar levels by increasing how much glucose goes into cells. It can also reduce the glycemic response (rise in blood sugar) after a meal, which helps maintain stable levels.
All types of exercise are important, but high-intensity interval training seems to be most helpful for glucose tolerance and insulin sensitivity.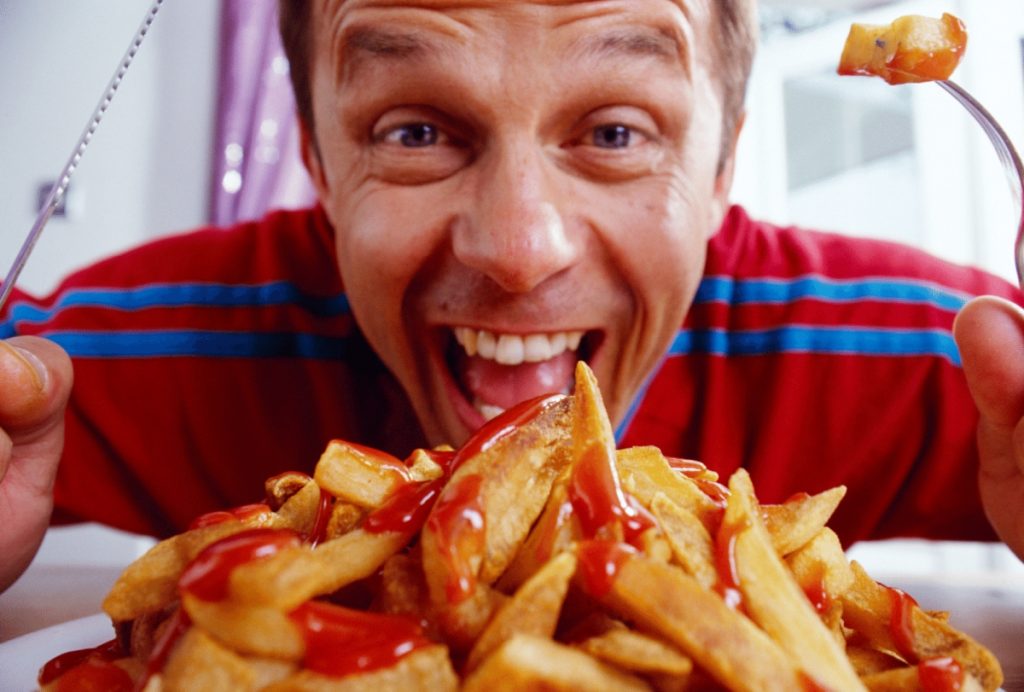 Age
Age can have a significant impact on glucose tolerance. As people age, various physiological changes occur in the body that can influence how glucose is processed and regulated. This can increase the risk of developing glucose intolerance, especially in older adults.
As you get older, there is a natural decline in insulin sensitivity. Your cells can become less responsive to insulin's signals to take up glucose in the bloodstream. This can lead to insulin resistance, which makes it harder for cells to take up glucose and keep blood sugar levels high.
Aging also comes with changes in body composition. Muscle mass tends to decrease, and body fat may increase. Muscle tissues are responsible for 80 – 90% of insulin-mediated glucose uptake in your body . So, age-related muscle loss can contribute to age-related declines in glucose tolerance. Also, people tend to become less active as they age, which can contribute to unhealthy weight gain and decreased insulin sensitivity.
There are also factors at the cellular level. Hormonal changes in growth hormone and sex hormone levels can influence glucose metabolism. Aging can also decrease mitochondrial function (a part of the cell that produces energy), and the function of cells in the pancreas which make insulin.
Finally, aging can increase inflammation and oxidative stress. All these seemingly small cellular changes can contribute to insulin resistance and impaired glucose metabolism.
Gut Bacteria
More research has now emerged suggesting that the composition and diversity of gut bacteria can influence your glucose and insulin response.
Gut bacteria ferment dietary fiber and other carbs that your body can otherwise not digest. Through this process, short-chain fatty acids (SCFAs) are produced, which can improve glucose tolerance. These SCFAs can promote insulin sensitivity and help regulate blood sugar levels through the pancreas (the organ that produces insulin).
Gut bacteria can also support the production of other substances including trimethylamine N-oxide and GABA, both of which can impact glucose metabolism and insulin. They can also support a healthy gut barrier and inflammatory balance.
A healthy gut barrier can prevent harmful substances from leaking into the bloodstream and contribute to an immune balance that supports metabolic health. Certain patterns of dysbiosis can throw off glucose tolerance and insulin response.
Gut bacteria may also control your appetite and weight. This is because they can influence two important hormones – ghrelin and leptin. They signal feelings of fullness and hunger. When there is an imbalance, it can disrupt these hormonal signals and promote overeating and weight gain – a risk factor for glucose intolerance.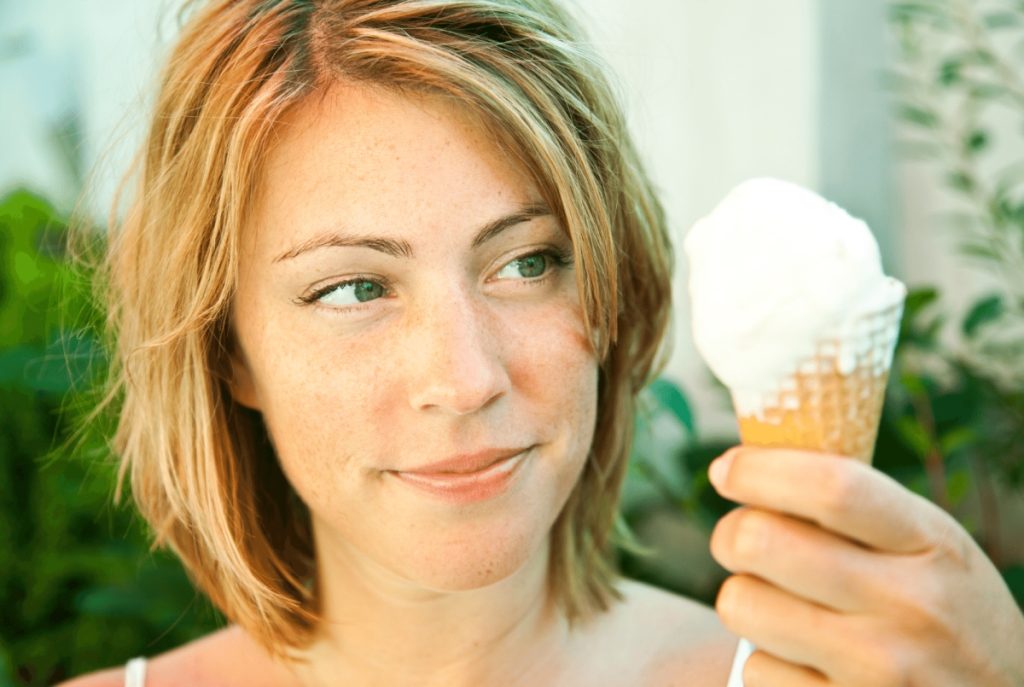 Sleep Deprivation and Sleep Disorders
Lack of sleep and poor sleep quality can reduce your insulin sensitivity and thus throw off your glucose tolerance. While coffee can wake you up, it can further increase your blood sugar.
Sleep deprivation can also disrupt your appetite hormones, such as more ghrelin and cortisol. You'll feel hungrier, which can lead to overeating and weight gain. Cortisol is a stress hormone that can increase blood sugar, contributing to insulin resistance, especially over an extended period of time.
Disrupted sleep from shift work or irregular sleep schedules can interfere with your body's internal clock. Since your internal clock regulates glucose metabolism, such schedules can disrupt your glucose tolerance.
Conditions like obstructive sleep apnea are also linked with insulin resistance and an increased risk of glucose intolerance. Therefore, it's a good idea to speak to your doctor to screen for any sleep disorders.
Other Health Conditions
In addition to all the factors we discussed above, several health conditions can increase the risk of glucose intolerance. Here are some of the big ones:
Overweight and obesity: Having higher body fat, especially fat between the organs (visceral fat) is a risk factor for insulin resistance and glucose intolerance, especially around the abdomen. This is because fat cells can promote insulin resistance and impact glucose metabolism.
Polycystic ovarian syndrome (PCOS): PCOS is a hormonal disorder that often comes with insulin resistance and can lead to glucose intolerance.
Chronic stress: High stress over long periods can increase cortisol levels, which interferes with the action of insulin and causes glucose intolerance.
Medications: Certain medications like antipsychotics and corticosteroids can interfere with glucose metabolism by impacting insulin sensitivity.
Family history: Genetic factors can play a big role in how your body processes glucose, and having a family history of type 2 diabetes or other metabolic disorders can increase your risk of developing glucose intolerance. Therefore, it becomes even more important to eat well and exercise to optimize your blood sugar control.
How Do I Plan My Diet Based on My Carb Tolerance?
Now that we know all the factors that can contribute to glucose intolerance and poor insulin sensitivity, you may be wondering what you can do to improve your own. The good news is that changes in diet and lifestyle can make a big impact!
There are many different so-called "healthy" diets out there. You may have heard of anything from ketogenic diets (very low carb, very high fat) to the Daniel fast (high-carb, very low-fat) improving glucose tolerance or even reversing insulin resistance. Some people reverse insulin resistance through fasting, while others need to eat every 2 hours to stabilize their blood sugar.
The truth is that your blood sugar responses to each food and eating practice are very individual. Whole grains can worsen one person's blood sugar while improving another's. This is why online nutrition advice can be so confusing.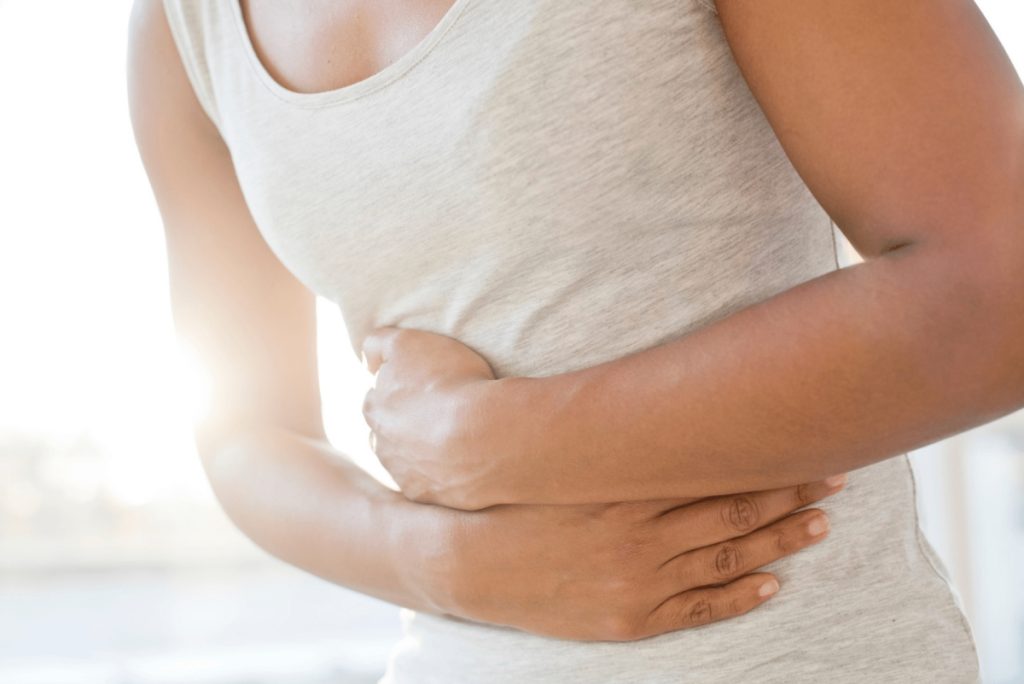 Here are some tips to navigate improving your glucose tolerance:
1) Work With an Expert
Navigating nutrition and finding what's best for you can be very confusing and overwhelming, which is why you should work with an expert. They could be a nutritionist, health coach, naturopathic doctor, or a nutrition-trained doctor.
2) Try a Continuous Glucose Monitoring Device
Since blood sugar responses to food can be very individual, the best way to figure out the optimal diet for your blood sugar is to observe your blood sugar and how you feel around meals.
Whatever diet you try or dietary changes you make, monitor your blood sugar as you make the changes. If the meals are good for your blood sugar, your body won't have a hard time regulating your blood sugar and you will feel even-keeled during the hours after meals.
3) Monitor Your Carbohydrate Intake
People with glucose intolerance tend to do better:
Eating less starchy carbs and more proteins
Focusing on low-glycemic impact carbs
Planning meals and snacks to have low glycemic impact.
However, if you're very active or athletic, especially with explosive or strength exercises, you will need the carbs to support your workouts. It is therefore a good idea to track your carb intakes and your workout performances as you work towards your athletic goals.
Generally, large carbohydrate meals are best within 1 – 3 hours after a workout session, as your muscles will be the most primed to take up glucose.
4) Follow Nutritional Strategies That Can Improve Your Blood Sugar
There is not one diet, but rather a set of strategies that studies show to improve blood sugar control.
Eat fiber-rich foods such as vegetables, legumes, and fruits. Dietary fibers feed the gut bacteria that support healthy blood sugar control and help slow down carbohydrate absorption through the gut. The minimum dose recommended by the Mayo Clinic is 21 – 25 grams per day for women, and 30 – 38 grams per day for men, although reports suggest our ancestors may have consumed 100 – 150 grams daily.
Focus on whole-food carbohydrates rather than processed carbohydrates. Consume whole fruits over fruit juice. Whole grains and tubers over flour or flour products.
Improving your magnesium, vitamin D, and omega-3 statuses. Most people nowadays need to supplement as the food chains tend to be low in these nutrients.
Prepare your carbs to increase resistant starches. Rice and potatoes contain more resistant starches if you cook and cool them first.
Replace your favorite treats with blood sugar-friendly versions. You can add fibers to your baking, substitute sugar with monk fruit, or use almond flour instead of wheat flour. Nowadays, keto and Paleo versions, or even cauliflower pizza crusts and rice are available in major grocery stores.
Practice mindful eating: this means paying attention to cues of hunger and fullness, avoiding distractions while eating, and slowing down during meals to prevent overeating. Eating slowly and chewing food thoroughly can also allow more time for amylase to break down dietary carbs, which can level the playing field if you have lower levels. Watching portion sizes can also be helpful. By keeping portion sizes in check, you can avoid overeating. Even healthy foods can contribute to blood sugar spikes if consumed in excess.
Stay in a small caloric deficit: Even if you don't want to lose weight, a small caloric deficit (~100 cal/day) seems to activate anti-aging pathways that improve metabolic health and support healthy blood sugar control. It's also possible that both ketogenic diets and Daniel fast as mentioned above deliver some of their health benefits through such caloric deficits.
Everyone's physiology is unique, and what works well for someone else might not work best for you. Monitoring your blood sugar and understanding your own risks can give important clues about your body's physiology. Learn more on how to find the best diet for you through our Ultimate Nutrition Bible.