How To Choose The Best Oral Probiotics
Published On February 23, 2020
There are many people who look for the best oral probiotics to supplement their diets and healthy lifestyles. Oral probiotics are the easiest way to incorporate probiotics into your life because all it requires is taking a simple capsule once or twice a day to feel your best. However, if you already take supplements, you…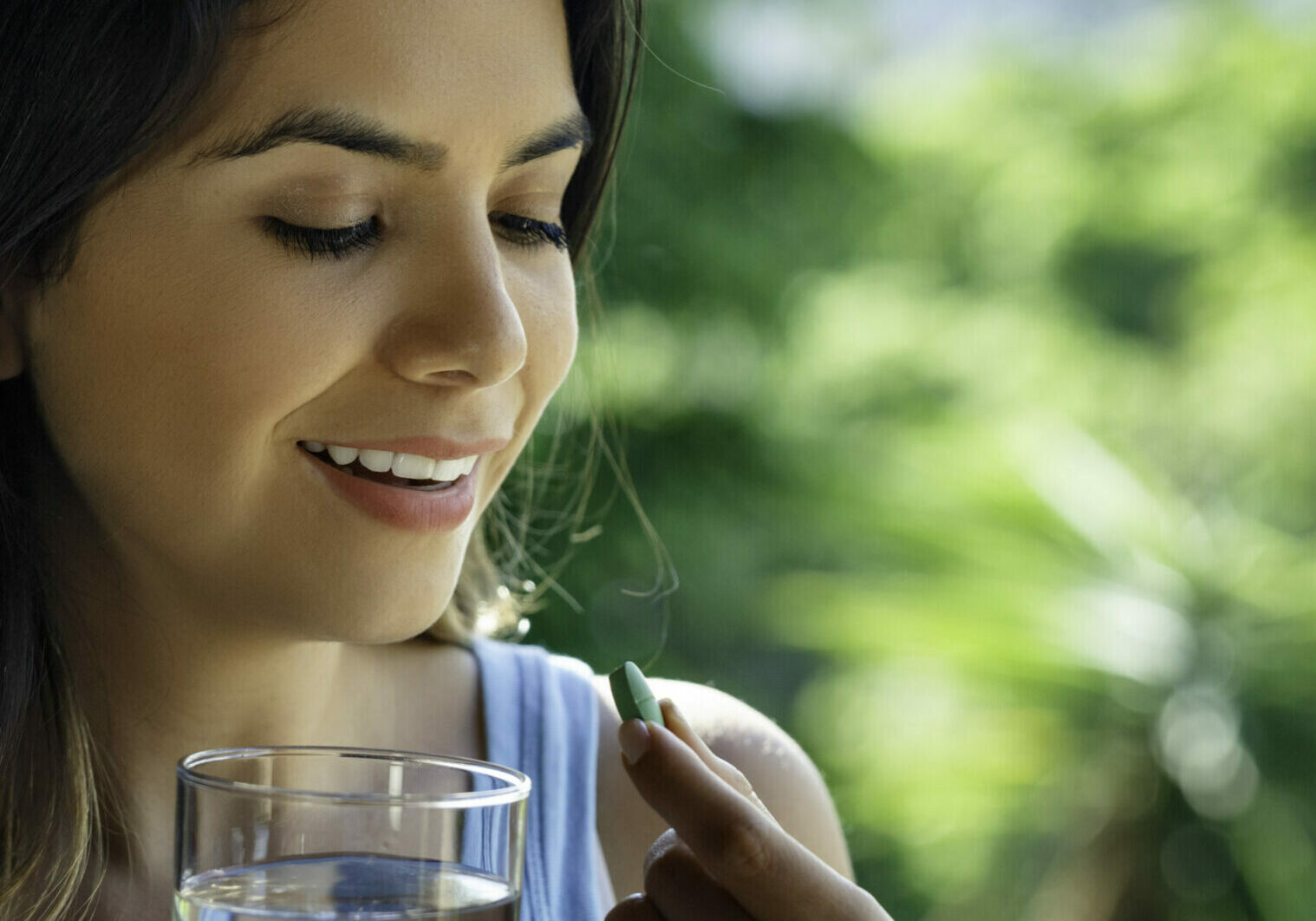 There are many people who look for the best oral probiotics to supplement their diets and healthy lifestyles. Oral probiotics are the easiest way to incorporate probiotics into your life because all it requires is taking a simple capsule once or twice a day to feel your best. However, if you already take supplements, you know that not all oral capsules and supplements are created equally: some have capsules that fall apart, some aren't vegan, and some don't taste all that great.
Probiotics are living organisms that live within your stomach and intestines. There are good and bad probiotics that are both necessary to keep your body operating smoothly. However, the foods we eat and the lifestyles we live do not make it possible for many of our bodies to stay aligned and healthy. Enter oral probiotics.
Oral probiotics need to be specially designed to work with your body. This means that the capsules need to be developed to withstand your digestive system until they get to your gut, which is where they need to be effective. By taking oral probiotics, you are supplementing your body and helping it to function at the highest levels. Many people don't realize how bad they feel until they realize how much better they could have felt all that time.
For more information about the best oral probiotics from BiOptimizers, CLICK HERE.
Finding The Best Oral Probiotics To Match Your Lifestyle
There are many different types of oral probiotics, so how can you determine which one will be the best for your lifestyle? Each type has its own benefits, so you want to focus on oral probiotics that will give you the results that you want. There are so many benefits to probiotics – you can feel better in your stomach, relieve constipation, lose weight, prepare for trips to foreign countries, better digest certain foods, and even clear your skin. These are just a few of the different benefits of oral probiotics – the options are limitless.
The first thing you need to do to find the best oral probiotic for your lifestyle is to answer the question of how you want to feel – do you want to be less bloated? Go to the bathroom less? Go to the bathroom more? Digest gluten? Determine what your pain point areas are and then go from there. Do some research to determine which oral probiotics are the best for you.
Next, you need to look at different brands of oral probiotics. Read reviews, look at labels, and determine the best ones. You can then do a deep dive to look at the company's website and listing information to see some of the following information that can help you to make a decision:
Genus of the probiotic
Species of the probiotic
The strain of the probiotic
Dosage
Directions to take the probiotics
Company name and information
Some of this may be the same for every oral probiotic, but there will certainly be some different information.
Best Oral Probiotics for Kids
It can be quite difficult to find the best probiotics for kids because they can be quite large. Even so, probiotics are beneficial for children so it is important to find some that they will take. The best oral probiotics can help to make them feel better, build up their immune systems, and keep their digestion moving.
Look for probiotic capsules that have a coating that is easy to swallow. Most of the "chewable" oral probiotics are not high quality and won't be beneficial for children. Instead, you want to find a coated capsule that will go down easily with water. You may also want to find one that doesn't breakdown or has a weird taste.
For more information about the best oral probiotics from BiOptimizers, CLICK HERE.
Are Oral Probiotic Capsules Allergen-Free?
There are many different types of capsules and coated oral probiotics, so you do have to be careful if you have allergens. Some common allergens that have issues with capsules and oral medications include those who are allergic to dairy, fish, bovine, gluten, tree nuts, soy, peanuts, sesame, corn, eggs, sulfites, crustaceans, soy, and wheat.
When you are trying to eliminate gut health problems, it doesn't make sense to take probiotics that will trigger your allergies – so ensure that your oral probiotics won't do more harm than good. The same is true for people who eat vegetarian or vegan diets. Taking a supplement with animal proteins in the coating or capsule can negatively impact your health.
How to Store Oral Probiotics
When you purchase oral probiotics, you will need to store them carefully. The best quality oral probiotics have active cultures in them and they are sensitive. You need to store oral probiotics in a dark, cool environment. They cannot get too cold or too warm or the active cultures will die off. Some bottles will tell you that it is okay to store them in the refrigerator, and that is where they should be if at all possible.
The highest quality probiotic capsules tend to be somewhat temperamental when it comes to storage. With oral probiotics, it is best to pay attention to the "Best By" or "Expiration" dates. However, as they are best consumed on a daily basis, it is unlikely that you will get near that expiration date.
Ready To See How Taking Oral Probiotics Will Benefit You?
Having a healthy gut microbiome is one of the best things that you can do for your life – you will be a completely different person when you feel your best. There is still research to be done, and we are finding new strains and new methods to produce the best over the counter probiotics that are accessible to everyone. Even so, we have made so many strides already. At BiOptimizers, our OTC probiotic is extremely beneficial and can impact a number of different illnesses, conditions, and your general health. There are so many benefits to taking probiotics, but it is something that you need to feel for yourself. This isn't a change you will notice right away, but in a few weeks, you may start to realize that you have more energy, don't have as many problems in the bathroom, fit into your clothes better, and so much more. All it takes is starting a daily routine where you take an over the counter probiotic capsule.
Taking the right type of probiotics may help you target specific health issues and improve your overall health and quality of life – but they only work as well as they can. The best over the counter probiotics are strong enough to do some miraculous things.
If you are ready to feel your best in all aspects of your life, consider adding the best OTC probiotic to your diet. At BiOptimizers, our mission is dedicated to discover, present, and share the best probiotic on the market and help individuals to achieve an optimal state of well-being in the body, mind, and soul.
For more information about the best over the counter probiotic from BiOptimizers, CLICK HERE.