How to Boost Your Immune System
Published On February 20, 2022
During this cold and flu season, you may be concerned about your risk of getting sick and ways to protect yourself and your family. Once you understand how the immune system works and what it needs to work well, you'll be able to give it what it needs. The immune system keeps you healthy by…
Reviewed by Adna Goralija
Fact checked by Nattha Wannissorn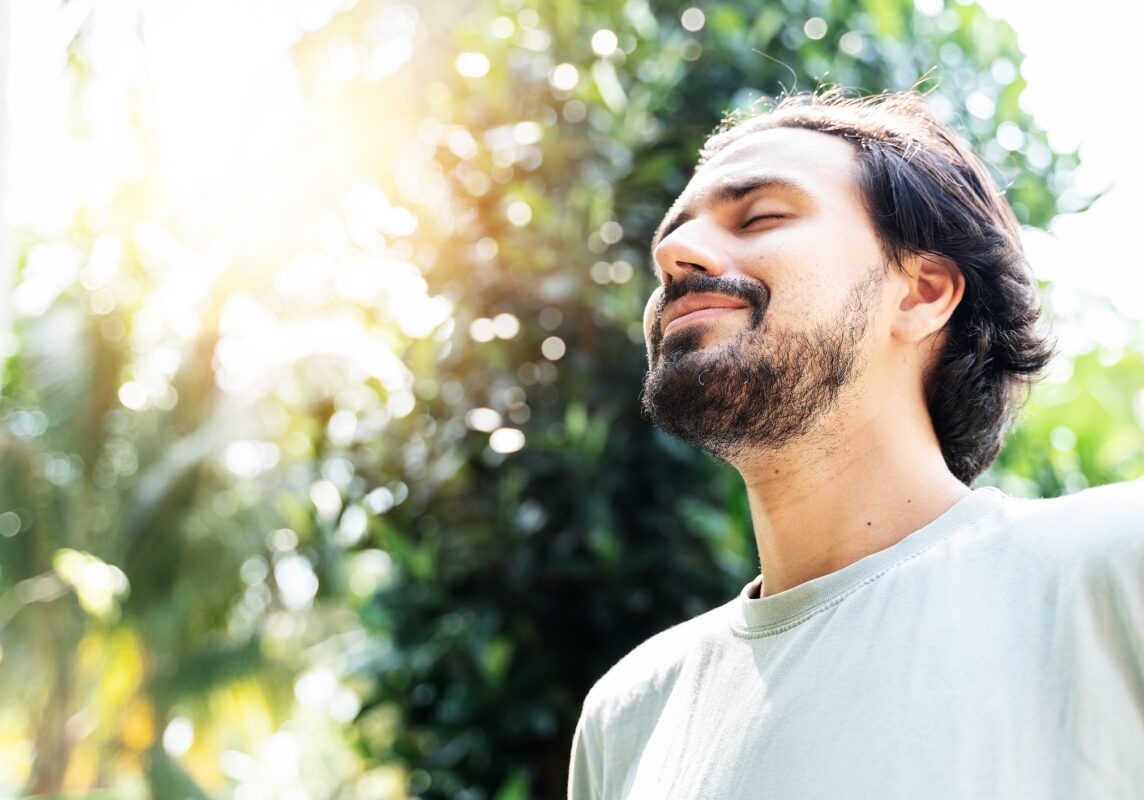 During this cold and flu season, you may be concerned about your risk of getting sick and ways to protect yourself and your family. Once you understand how the immune system works and what it needs to work well, you'll be able to give it what it needs.
The immune system keeps you healthy by fighting infections and healing your body's day-to-day wear and tear. Having a weak immune system can mean you get sick a lot, take a long time to recover from illnesses and injuries, or suffer from chronic inflammation.
Since unhealthy diets, poor sleep, and stress have become a new standard, many suffer from weak immune systems and chronic inflammation. Fortunately, there is a lot you can do naturally to restore healthy immune function by giving your immune system what it needs. In this article, we'll talk about how you can boost your immune system with nutrition, lifestyle changes, and immune-boosting supplements.
What is immunity?
The immune system is a complex network that keeps infections and disease at bay. In addition, you have innate and acquired immune protection, which includes both immune cells and secreted substances.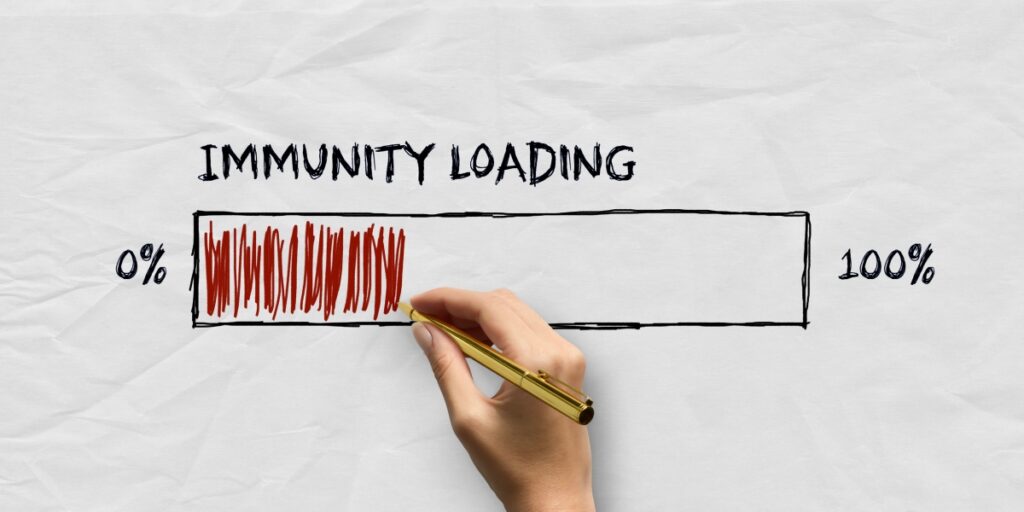 The innate immune system includes
Throughout our life, we are exposed to millions of different pathogens. When exposed to a new pathogen, the first few hours are critical. This is where innate immunity comes in–we rely on it to protect us from the initial infection.
Innate immunity is not specific, meaning that it will fight off any pathogen or foreign body. The first barrier of the innate immune system includes the skin, stomach acid, and any mucous membrane. However, if a pathogen passes through the first barrier, innate immunity acts to eliminate it through different molecular processes::
Phagocytosis – is a process by which an immune cell called macrophages engulfs and destroys the pathogen.
Release of antimicrobial proteins that help neutrophils (a type of white blood cell) destroy pathogens.
Inflammatory response – creates a hostile environment for certain types of pathogens at the injury site; sends in cells that engulf and destroy pathogens.
The adaptive immune system includes
Besides innate immunity, we have adaptive immunity. Adaptive immunity is the immunity that acts if the innate immunity cannot protect us against the pathogen.
Adaptive immunity is highly specific and directed towards specific pathogens. It is carried out by two types of immune cells – T and B cells. Therefore, it has two pathways (1) humoral immunity whereby these B cells produce antibodies that fight off the pathogen, and (2) cellular immunity where the T cells are directly involved in fighting off the pathogen .
The three basic characteristics of adaptive immunity are:
Diverse, to cover many types of pathogens
Specific, each distinguishes cells and molecules that cause disease from those that are harmless
Long-lasting to respond faster to subsequent encounter (secondary immune response) with foreign antigen than it did the first time (primary immune response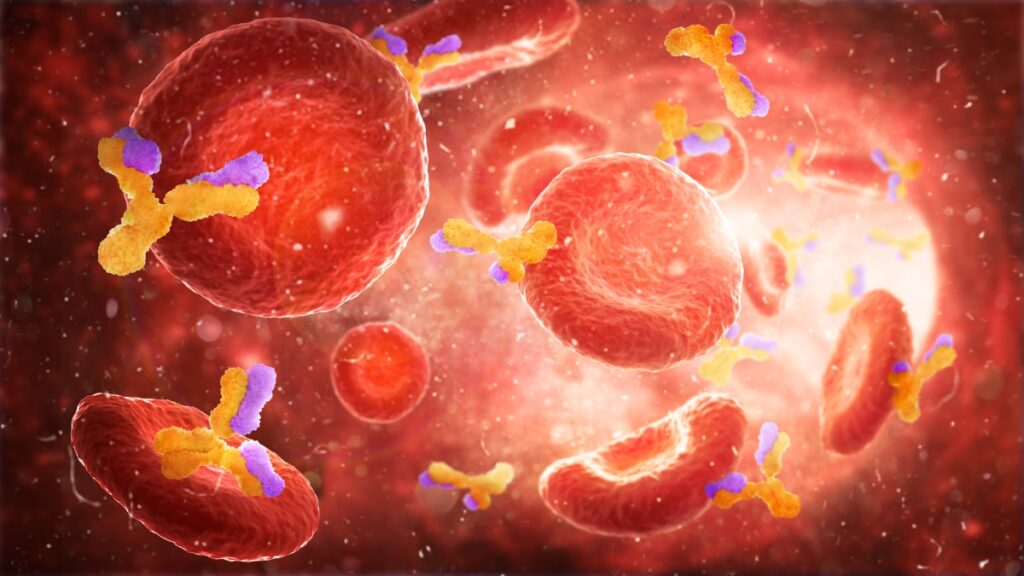 When mentioning adaptive response, it is also worth mentioning TH1 and TH2 immune responses. TH1 fights against bacteria and viruses while TH2 cells fight against parasites. It is worth mentioning that people with TH2 dominance and weak TH1 tend to get sick easily and have allergies.
During an immune response, your body may recognize the invasion by foreign bodies, which are called antigens. The antigens can then latch on to immune cells, activating them to start defending the body.
Apart from protecting your body from harm, the immune system also aids in everyday processes like sleeping, eating, and other everyday activities. For example, immune cells are involved in digestive health, which can have crucial implications in digestion and gut health.
A study conducted on mice showed that a certain type of immune cells can initiate digestive enzymes, among other processes. This can have important implications when trying to improve processes that are related to digestion.
Now that you've learned how your immune system works, let's cover how to give your immune system what it needs to function well amidst modern-day stressful and demanding lifestyles.
How to boost your immune system
What seems like a boosted immune system is actually an immune system with its full potential restored. As a first step, you want to nourish your body with what it needs for the immune system to work well. Then, a few herbs and state-of-the-art supplements can help you adapt to stress and restore healthy immune function.
Maintain a healthy diet
Your immune system needs the right fuels and cofactors such as amino acids, fatty acids, vitamins, and antioxidants. On the other hand, unhealthy diets tend to create a lot of oxidative stress and inflammation, which can weaken your immune system.
In fact, not having a balanced diet can lead to a weak immune system. Specifically, both malnutrition and obesity lead to a weakened immune system.
One study looked at paneth cells in the gut of mice and found that mice that overate on high sugar and high-fat foods, actually ended up with a higher risk of having intestinal infections. Essentially, paneth cells are cells that are mostly located in the small bowel and serve as a regulator. In other words, they help keep inflammation in check.
Hence, even though this study was conducted on mice, it showed that there seems to be a link between a bad diet and a weakened immune system.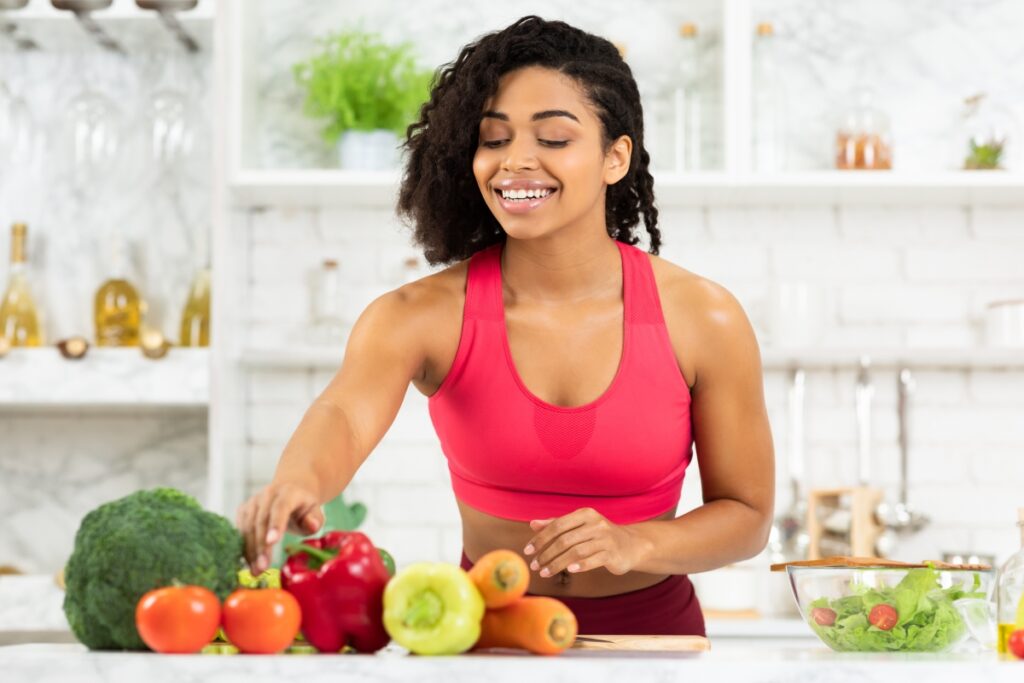 Furthermore, there is a link between obesity and respiratory tract infection. Respiratory infections are one of the leading causes of morbidity. One study aimed to show whether obesity is one of the underlying factors that weakens the immune system and thus leads to recurrent respiratory infection. 1447 participants were included in this study who reported having had a respiratory infection. Participants who were obese reported having a higher frequency of lower and upper respiratory tract infections.
This shows the importance of incorporating a balanced and abundant diet that can be easily followed. Another healthy habit that can significantly improve your well-being goes quite hand in hand with healthy eating, and that is- exercise.
Try avoiding food that is high in sugar and carbs. For an immune-supporting diet try incorporating:
Fresh fruits and vegetables
Whole grains
Beans
Legumes
Fish and lean proteins
Related: How Long Does Food Take To Digest?
Exercise
Exercising has so many benefits, thus it is no wonder that it plays a role in boosting immunity. When it comes to the immune system and exercise, data showed that exercise actually has an anti-inflammatory influence on the body. This means that exercise leads to a decrease in inflammation.
Hence, it is safe to say that implementing exercise can improve the overall well-being of a person. Small movements each day can lead to exponential results, so make sure to include some exercise in your lifestyle in order to get those endorphins running.
Improve your sleep and stress response
Sleep is a necessary process that all humans take part in, and in simplified terms, it can be stated that sleep serves as a form of rest while simultaneously balancing different functions in the brain and physiology. However, sleep plays a bigger role than simply serving as a form of rest.
Particularly, sleep plays a major role when it comes to the adequate functioning of cognitive functions, the immune system, and mood. The opposite is true as well, lack of sleep has negative consequences on your body by increasing the risk of cardiovascular disease and cancer. In effect, sleep is necessary for the body and mind to function properly. As an example, some immune functions are in sync with the 24-h sleep-wake cycle, demonstrating the undeniable connection between the immune system and sleep.
Related: A Better, Deeper Slumber: How Much Magnesium For Sleep?
Similarly, excessive stress can also have negative consequences on the body. In fact, research showed that stress weakens the immune system.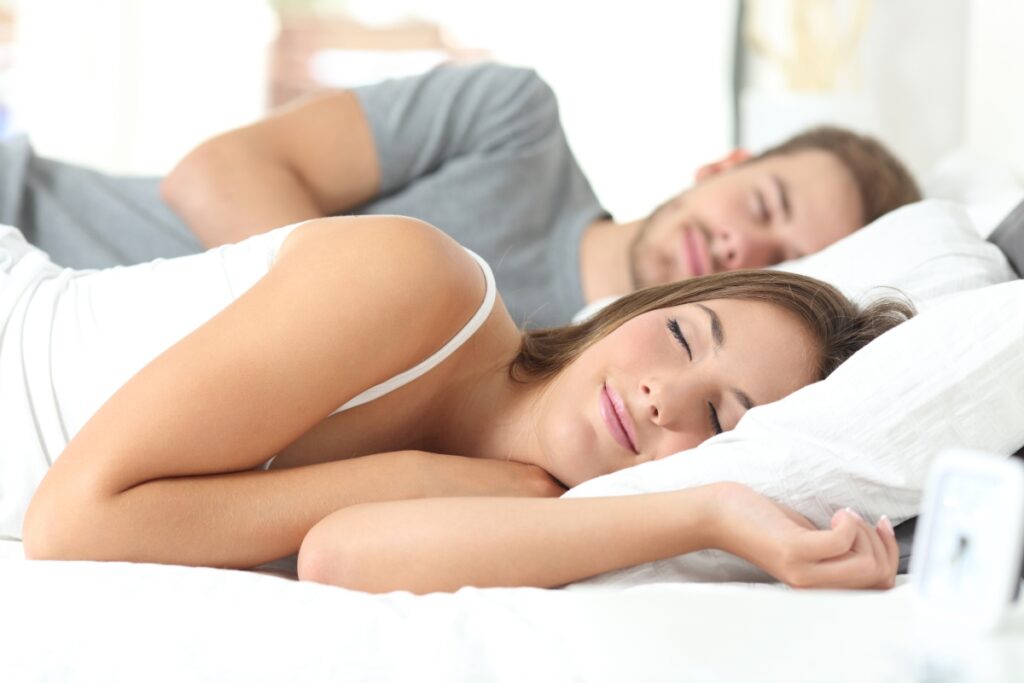 In an interesting study, researchers looked at how stress affected students during an exam period. They found that the number of immune cells actually decreased after a stressful three-day exam period. These findings show how important it is to be able to respond effectively to stressful situations that arise in day-to-day life.
This is easier said than done as stress is an inevitable part of life. However, knowing how to deal with stress through hobbies, exercising, journaling, or spending less time on social media and more time with friends and family, can have major benefits. These few coping mechanisms might just help you focus on the more positives in life.
So, in order to boost your immune system, create a consistent and healthy sleeping schedule and learn how to cope with stress in a more healthier and sustainable way.
Start using immune-boosting supplements
Immune-boosting supplements can help correct deficiencies and suboptimal levels that keep the immune system from functioning its best, especially if you're not eating enough…
Vitamin C
Starting off with Vitamin C – this vitamin is one of the most mentioned supplements when discussing the immune system because it plays a vital role in fighting against pathogens. Vitamin C aids immune protection by supporting both the innate and adaptive immune systems' cellular functioning. It protects the epithelial barrier function against infections and enhances the skin's oxidant scavenging capacity, potentially defending against oxidative stress from the environment.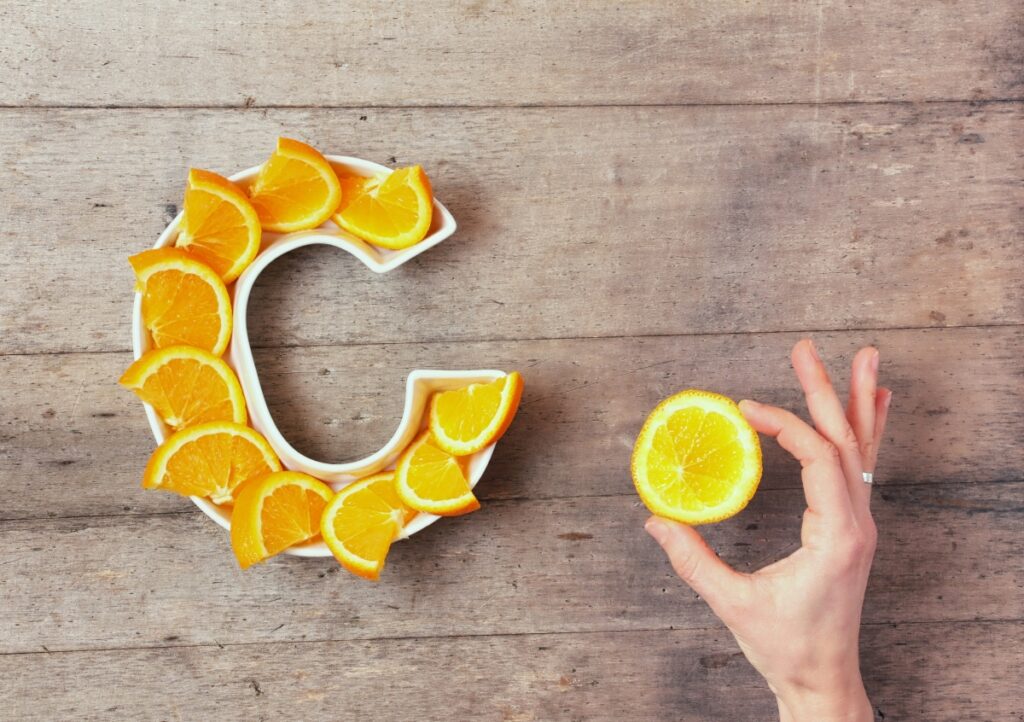 Furthermore, vitamin C accumulates in phagocytic cells like neutrophils, where it can boost phagocytosis, reactive oxygen species production, and eventually microbial death. It's also required for apoptosis, a programmed cell death, and removal of used neutrophils from infection sites, keeping the tissue healthy.
However, vitamin C's involvement in lymphocytes is less apparent, however, it has been demonstrated to improve B- and T-cell differentiation and proliferation, most likely due to its gene-regulating properties.
Research showed that vitamin C deficiency can weaken the immune system, making the person more vulnerable to infections. This is why it is important to include more vitamin C in our diets, as it works together with the body to fight against any unwanted colds and diseases.
Vitamin E
Vitamin E deficiency damages normal functions of the immune system in humans. The good news is that this damage can be corrected by including more vitamin E through food and supplements.
Vitamin E is quite popular as it can be found in all cell membranes of the body, protecting it from any damage. Interestingly, vitamin E and selenium actually work together in regulating oxidation in the body. This means that they help against disbalance between free radicals and antioxidants.
Vitamin A
The role of vitamin A is crucial for the normal functioning of the immune system. It acts as a regulator when it comes to immunity processes. It also is a crucial part of the fight against pathogens as vitamin A is the cellular project manager. Hence, vitamin A acts as one of the front-line workers, protecting the body when it comes to battling intruders.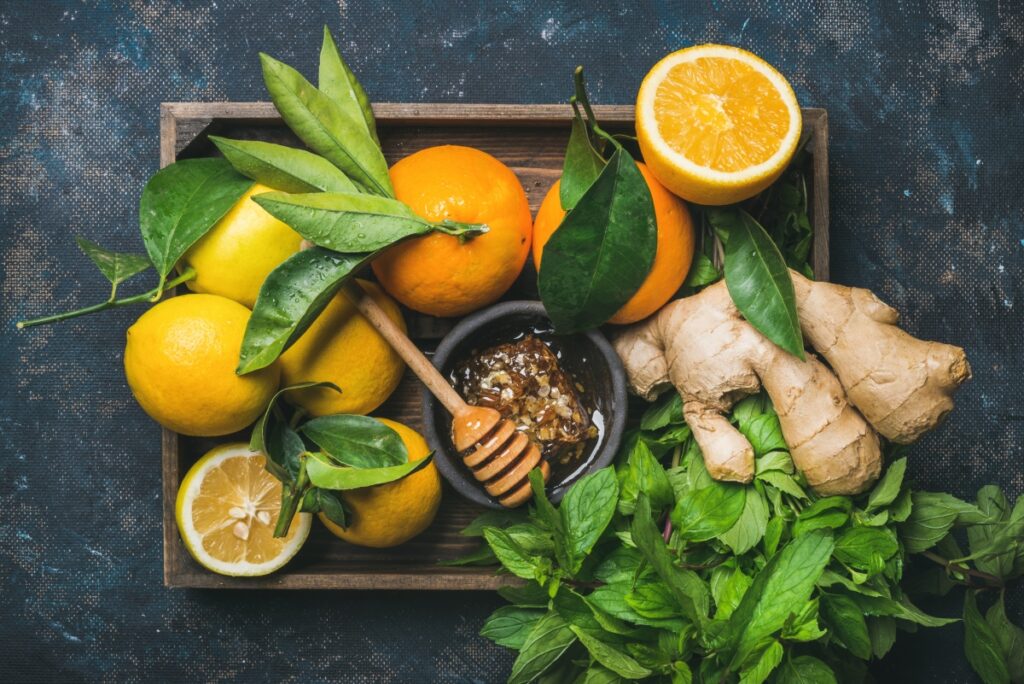 Vitamin D
Vitamin D is unique because the sun is its common source. Commonly referred to as the "sunshine" vitamin.
Since most of our time is spent indoors, many people suffer from vitamin D deficiency, which is why it is even more important to include it as a supplement. In fact, 50% of people have this type of vitamin deficiency. In order to avoid illnesses related to this deficiency, higher dosages of vitamin D are required.
Furthermore, vitamin D stimulates the production of antimicrobial peptides such as cathelicidin in the lung mucus, preventing the initial infection. But if someone is infected with an upper respiratory tract infection, vitamin D keeps the immune response at bay so it reduces the chance of cytokine storm and pneumonia.
In people with severe Vitamin D deficiency, supplementing with Vitamin D3 on a daily or weekly basis is strongly advised for preventing acute respiratory tract infections. Vitamin D is also recommended to be taken with Magnesium because it is required for enzymatic activities in the body.
In a systematic review and meta-analysis of individual participant data from randomized controlled studies, 25 were included (11 321 participants) to assess the effect of vitamin D on respiratory tract infections. All of the subjects had a lower chance of getting an acute respiratory tract infection after taking vitamin D supplements. In a subgroup study, those who received daily or weekly vitamin D without extra bolus doses had protective effects, whereas those who received one or more bolus doses did not.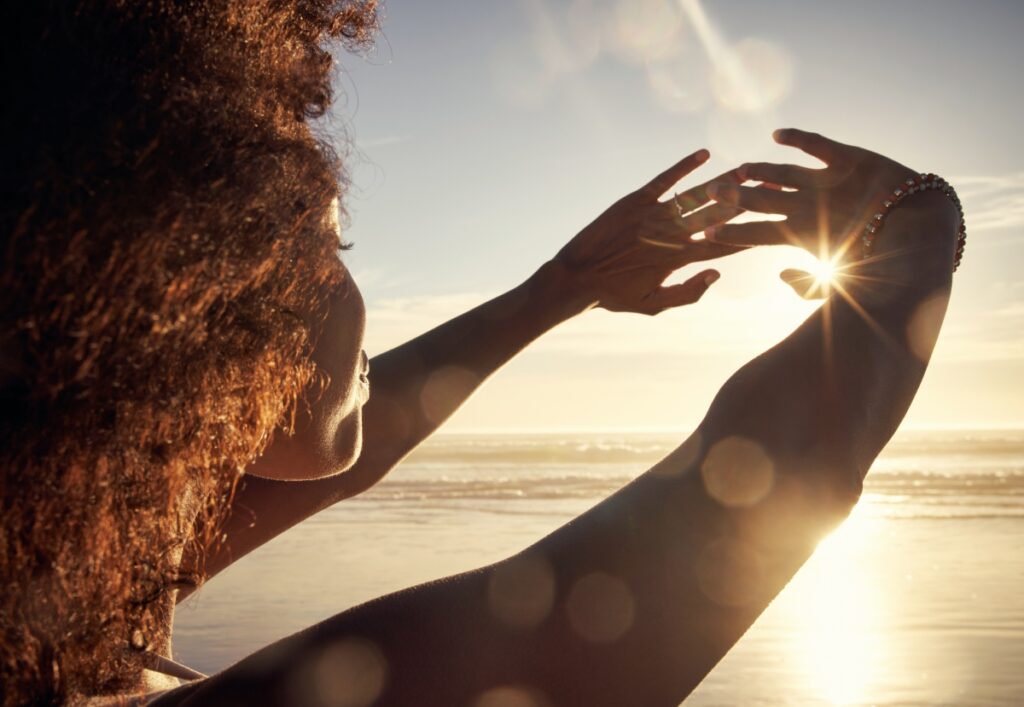 Combining our immune-boosting supplements with our magnesium supplements will give you the benefits of boosting your immune system, reducing the risk of catching a cold or flu, and boosting the enzymatic activity in your body.
Folate
Folate or vitamin B9 as it is also known is important for the production of red and white blood cells in the bone marrow.
A folate deficiency can weaken the immune system by influencing the production of nucleic acid, protein synthesis, and interfering with metabolic processes among other things.
Iron
Iron is a crucial component in red blood cells and in the transportation of oxygen. This mineral is also responsible for helping cells divide and mature, in addition to helping them with their metabolism.
Hence, iron is essential for the normal functioning of lymphocytes which are cells that attack infections. This is especially important for the immune system as increasing iron can boost the immune system, particularly if the person has been suffering from an iron deficiency.
Unfortunately, a lot of people suffer from iron deficiency which can leave them feeling tired, sluggish, or unable to concentrate, so for this reason, it is important to up iron intake in the form of supplements.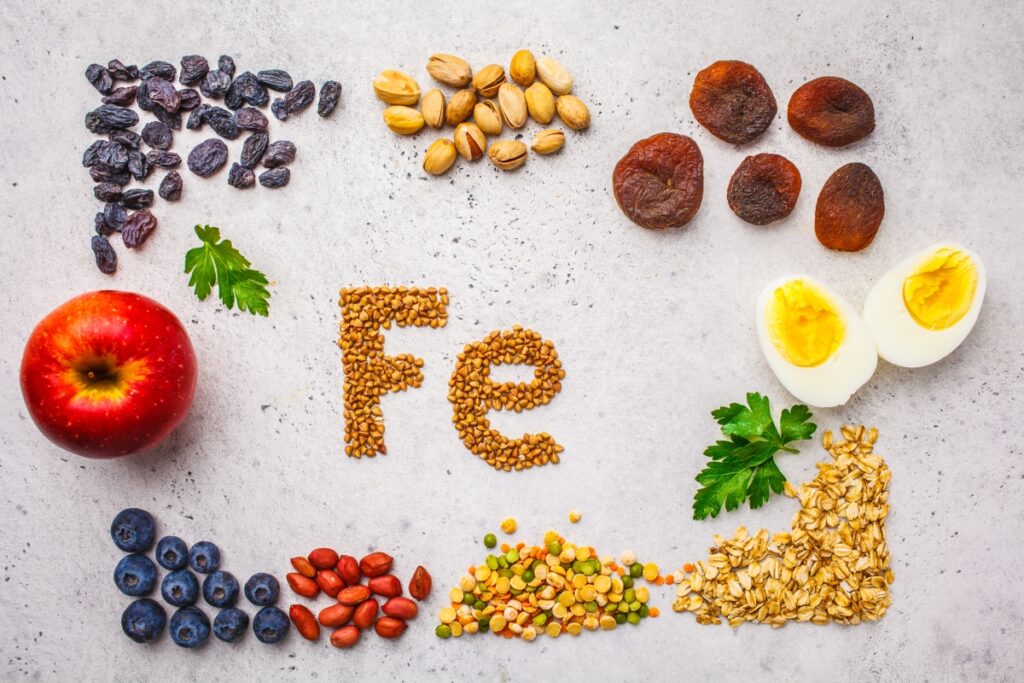 Selenium
As already mentioned, selenium and vitamin E often work together in regulating oxidative stress. Apart from the immune system, selenium is also important for the endocrine and cardiovascular systems as well as for muscle function.
Zinc
Zinc, another important supplement, helps develop the immune system by affecting the enzymes that are crucial in regulating immune cells. Now, zinc deficiency can increase inflammation by increasing pro-inflammatory cytokines which can worsen diseases like rheumatoid arthritis.
When it comes to helping with infections such as respiratory infections, few studies have focused on zinc supplements as a possible benefit for upper respiratory tract infection.
826 children aged 2 to 5 years were enrolled in this randomized, double-blind, controlled zinc supplementation trial. Placebo or zinc (10 mg/d) was administered in syrup daily for four months, with all children receiving 200 000 IU vitamin A (60 mg retinol) at two months. Zinc supplementation decreased the number of days with upper respiratory tract infection (URTI), with a stronger effect after vitamin A administration.
Zinc supplementation combined with vitamin A supplementation dramatically reduced the percentage of days with URTI. The findings imply that vitamin A deficiency affects the effectiveness of zinc supplementation for URTI.
Magnesium
Magnesium (Mg) plays many roles in the immune system. Mg is a cofactor for immunoglobulin production, C'3 convertase, immune cell adherence, antibody-dependent cytolysis, IgM lymphocyte binding, macrophage responsiveness to lymphokines, T helper-B cell adhesion, substance P binding to lymphoblasts, and antigen binding to macrophage RNA.
Unfortunately, 75% of Americans have a magnesium deficiency. Thus, Mg supplements can reduce risks of having an infection. Furthermore, magnesium is well paired with vitamin D, and therefore are sometimes given by your practitioner when having a viral infection. Although new evidence suggests that Mg plays a function in the immunological response, more research is needed. But because magnesium helps with many aspects of immune function, using magnesium supplements can support a healthy and balanced immune response.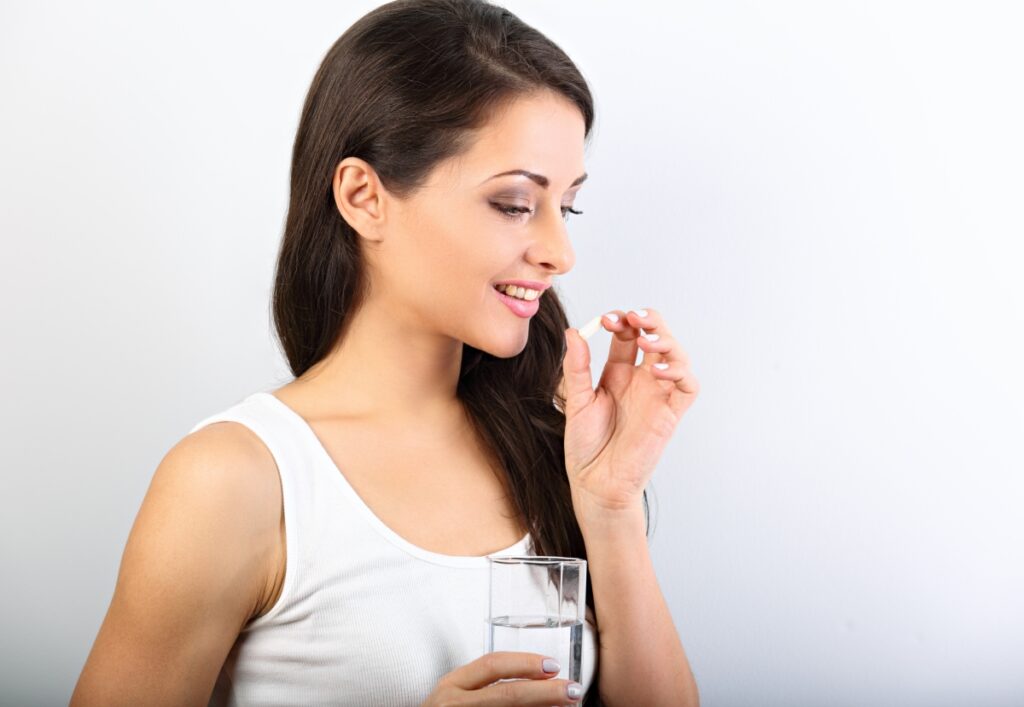 Probiotics
We talked a lot about probiotics and how they are beneficial for our gut health. But, probiotics can also help boost your immune system.
Your mucosal immune system's detection of the intestinal microbiota is important for maintaining intestinal homeostasis and triggering systemic protective responses. As a result, manipulating the intestinal microbiota could be a viable alternative for preserving health and/or preventing and/or treating disorders.
Probiotics boost the host's gut mucosal defense system. These include creating bactericidal chemicals to prevent pathogenic bacterial effects, and competing with pathogens and toxins for adhesion to the intestinal epithelium. Probiotics promote intestinal epithelial cell survival, improve barrier function, and trigger protective responses from intestinal epithelial cells, all of which contribute to intestinal epithelial homeostasis.
Related: Reset Your Gut In 3 Simple Steps
Most significantly, immune system regulation is one of the most plausible mechanisms underpinning probiotics' beneficial benefits on human health. Through toll-like receptor-regulated signaling pathways, probiotics improve innate immunity and modify pathogen-induced inflammation.
Since people started consuming probiotics more, one study evaluated whether probiotics have an effect on avoiding upper respiratory tract infections. A combined analysis of x studies involving3720 participants found probiotics superior to placebo. The probiotics reduced the number of participants who had an acute cold and flu episodes by around 47% and the duration of an episode by about 1.89 days. Probiotics may also reduce antibiotic use and school absences caused by colds.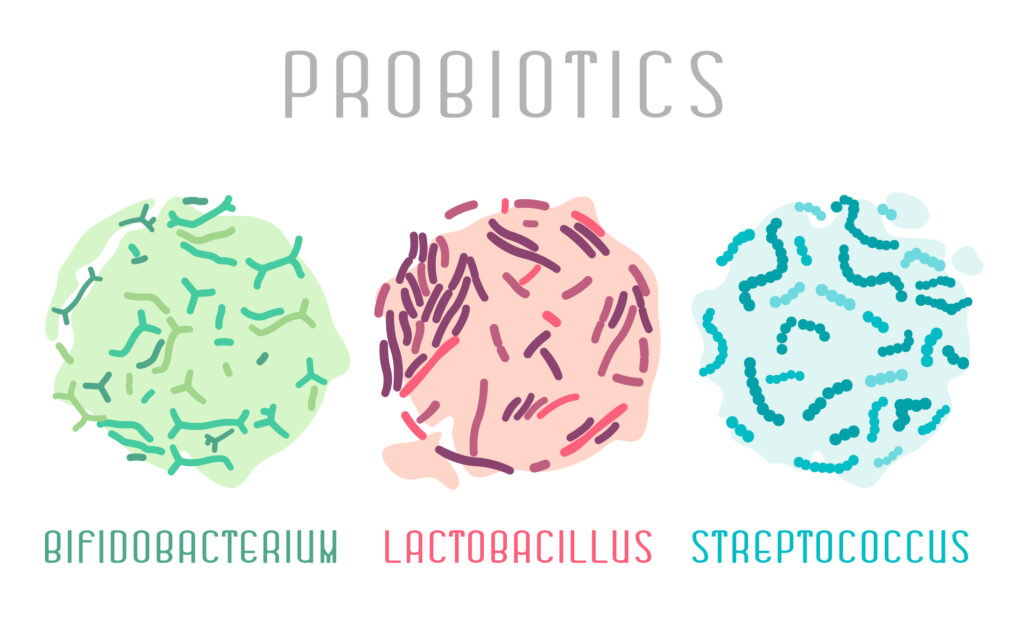 Our prebiotics and probiotics supplements, specifically P3-OM, contain the Lactobacillus Plantarum OM species. This strain protects your body against bad bacteria and other pathogens.
Benefits of the boosted immune system
A healthy immune system is important for the normal functioning of our bodies. Feeling tired, exhausted, and being easily susceptible to diseases can have negative consequences on day-to-day activities, which is why it is even more critical to include practical habits that can improve your well-being.
By exercising, healthy eating, sleep, reducing stress, supplementing right, you're providing what your immune system needs to operate more efficiently and effectively.
Why do we need to boost our immune system?
A weakened immune system can make you more vulnerable to infections and disease. Fortunately, you can follow these steps to strengthen the immune system. It is worth remembering that the immune system does not have "off" days, it's always working and adjusting in order to ensure that our bodies are performing well. This is no easy task, yet our bodies seem to be capable of doing the impossible.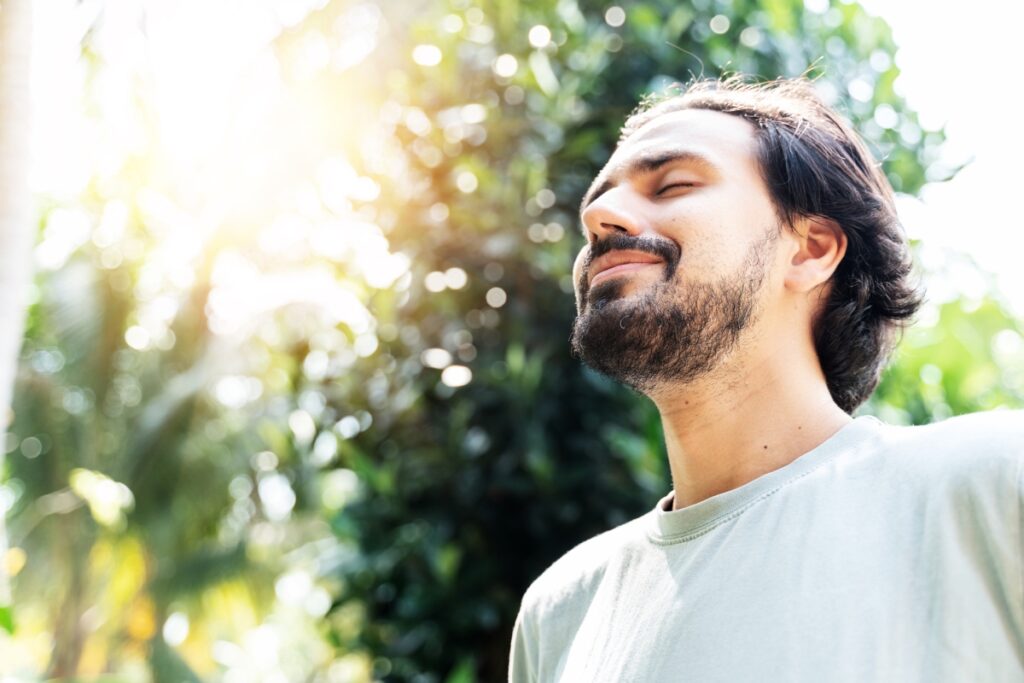 Therefore, incorporating wellness supplements or immune-boosting supplements can support our immune system and either help prevent catching a cold or fight it off.
Bottom Line
The body is remarkable when it comes to repairing and defending itself. The immune system is part of this elaborate yet seemingly elegant process and it works hard to keep everything running. By following simple steps that can improve our overall well-being through exercise, sleep, and healthy foods, we are simultaneously improving our immune system as well. This simple formula can have major positive effects on the body while also upgrading our wellbeing. So, thank your immune system for working extra hard by incorporating these healthy habits into your routine.