How To Improve Memory & The Best Ways To Study (Superlearning & Speed Reading Techniques)
Published On May 15, 2016
Some people are born great learners, but the good news is you can train yourself to get better at learning. Improved learning capacity won't only make you great at school, but will also improve your career and other areas of your life. With the right training techniques, you can build a 'super brain', if you…
Fact checked by Nattha Wannissorn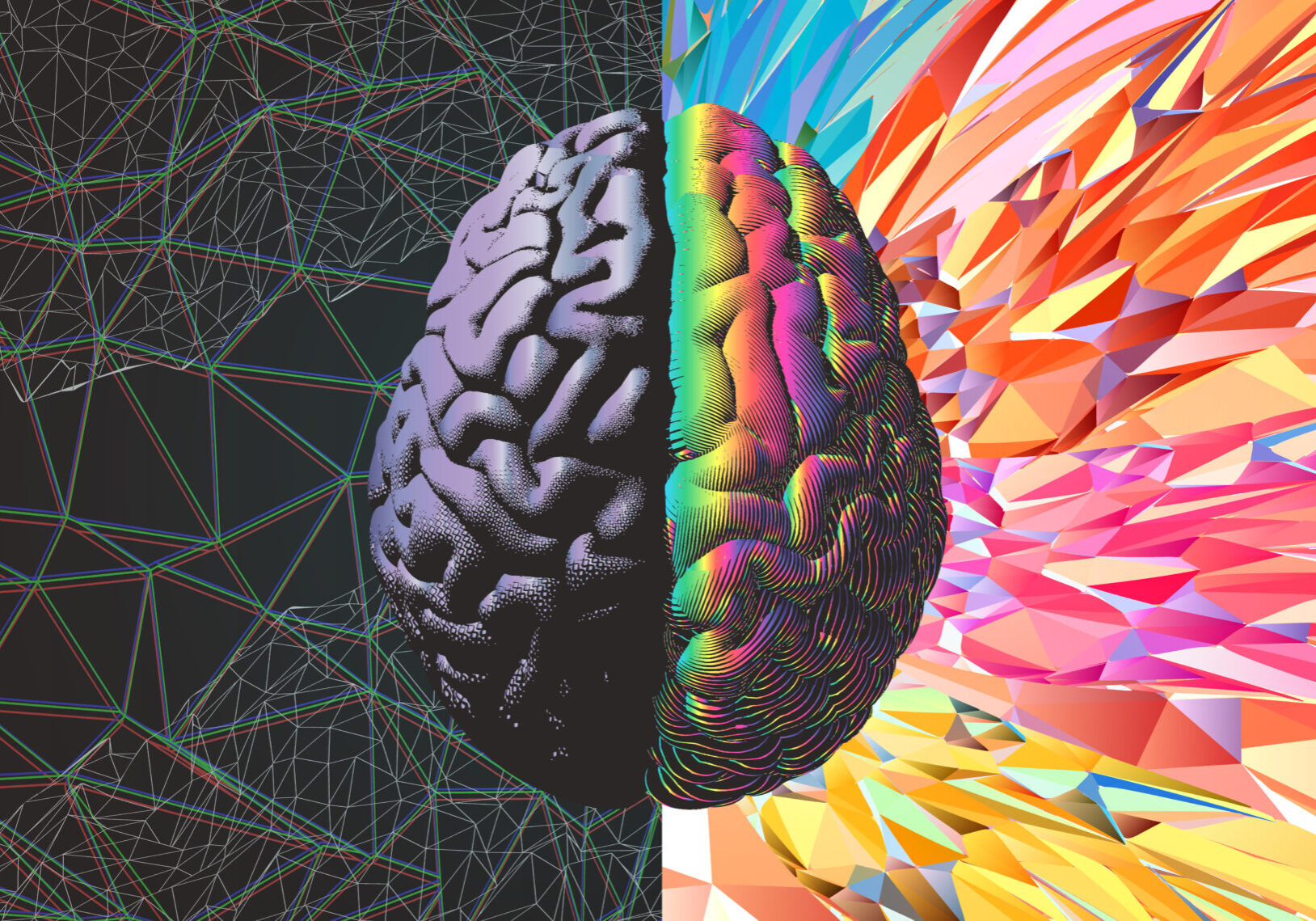 Some people are born great learners, but the good news is you can train yourself to get better at learning. Improved learning capacity won't only make you great at school, but will also improve your career and other areas of your life.
With the right training techniques, you can build a 'super brain', if you will. You can recall information that others struggle to remember and blow away your boss, co-workers, and anyone else you are working with.
Check out the video below where I share with you some of my favorite tips on speed reading and superlearning.
How To Improve Memory
Everyday life requires us to use our memory in one way or another. First, you need to have a healthy brain, which requires the right nutrition, sleep, and exercise. At the same time, learning techniques and memory-enhancing nootropics will enhance your learning capacity and efficiency.
Food And Nutrition
Diet can have a significant impact on your brain. Many foods and nutrients can help improve your memory.
The brain needs to maintain a steady concentration of serotonin and catecholamines (epinephrine and dopamine), which are made from amino acids. Reduced serotonin levels can affect learning and memory [custom-citation id="ref-1″]. Therefore, you want to consume enough proteins and carbohydrates.
Healthy blood sugar control is also important for your brain, which is why low-glycemic index foods improve memory, Dietary fats like omega-3 fatty acids improve our mental and intellectual capacity as well . Supplementing with omega-3 oil and eating seafood provides the key building blocks to support your memory.
Now that you have an excellent starting point to work off, let's go over some additional strategies that you can use to improve memory, improve your studying practices, and help read faster than ever before.
Exercise/Movement
Exercise has numerous health benefits, including increasing BDNF in the hippocampus, your brain's memory center. BDNF is a protein that increases neuronal growth, survival, and maturation leading to enhanced learning, and spatial and verbal memory.
BDNF is synthesized in the brain during exercise. Aerobic exercise like swimming, walking, and cycling increases BDNF levels in the brain improving learning.
Exercise also increases catecholamine (dopamine, norepinephrine, and epinephrine) levels. This leads to better short-term memory and learning as well as long-term retention.
Sleep
A big component of learning is remembering the information. Sleep plays a significant role in memory consolidation. The two most important stages of sleep for memory include:
Slow-wave or deep sleep (SWS)
Rapid-eye-movement (REM) sleep.
Early in the night we get into slow-wave sleep, while rapid-eye movement sleep happens later in the night .
Memory has three components:
Encoding

Consolidation

Retrieval
Encoding occurs as you are forming memories, while consolidation is when you store memories and retrieval is when you access those memories while awake.
Consolidation as well as memory transformation into long-term memory occurs in SWS. During REM sleep those memories are stabilized. Students who routinely get insufficient sleep perform poorly in school.
Using Memory-Enhancing Nootropics
Acetylcholine is a very important neurotransmitter for learning. It improves the performance of our nerves and increases nerve transmission. This in turn enhances our memory and brain function. However, other neurotransmitters are important too, as they often work with or in balance with acetylcholine.
Memory-enhancing nootropics have cholinergic ingredients in them. These ingredients either provide building blocks for acetylcholine or block enzymes that break down acetylcholine.
In addition, for your brain to have healthy levels and functions of acetylcholine, you want to support your neurons to produce energy efficiently. That means managing inflammation, stress, and oxidative stress levels in your brain. Often, these factors can cause brain fog and poor memory, even with cholinergic supplements.
All of this means the path to your best learning and memory capacity is highly individual depending on the root causes that contribute to suboptimal memory in the first place.
Nootopia contains cholinergic ingredients along with other natural ingredients that support the neurons to produce other neurotransmitters in a balanced manner. Each formula is packaged with gentle stimulants along with antioxidants and ingredients that promote a balanced inflammatory response in your brain. You fill out a personalized questionnaire and then submit a feedback form each month to personalize your blend.
What Is Superlearning?
Superlearning refers to techniques that a person can use that allow learning to occur faster and easier . The goal of superlearning is to be in a relaxed mental state and environment, and to not think about being tested on what the person learned.
Learning through a relaxed state of mind mobilizes 90% of the brain potential that we don't always use.
Tips And Techniques For Superlearning And Speed Reading
Although several techniques for enhanced learning and speedreading exist, it is important to know how you learn best and then incorporate the techniques that will work best with your learning style. Below are some ways to improve memory, concentration, and learning:

Finding your learning style
Using associative memory
Using mnemonics
Repetition
Having the right environment
Meta guiding for speed reading
Taking breaks
Focusing and minimizing task switching
Making mind maps
Taking study notes
Boosting neuroplasticity
Finding Your Learning Style
Do you retain materials best when you see it, hear it, read/write it, or feel/move it?
People fall under one of the four learning styles:
Knowing your learning style is important for the student as well as the educator. Learning by using a style that is not optimal for you will add more hours to your study routine. You can tailor your study based on your learning style and learn much faster.
Using Associative Memory
Learning several unrelated, random facts can be difficult. However, if you use associative memory, you are much more likely to remember them. Associative memory involves connecting random facts together so that you can learn and remember them better. For example, if you want to remember a grocery list of 10 items, you can connect them through a story.
You can do the same when trying to remember details about a new person you met. You can connect where you met them with their name. For example, you made a new friend named Steve at the concert. You can remember him by using the following associative memory: I met Steve at the concert where there was a stage. Stage-Steve.
Associative memory learning leads to more neuronal connections in our hippocampus and is a very effective technique for remembering details
Using Mnemonics
Mnemonics is a very useful memory tool that is used in learning complex science topics Without mnemonics, it would be hard to remember lengthy information. Mnemonics can also be fun and humorous.
Mnemonics involve using the first letter of each word and making a rhyme out of it. For example, learning the names of the eleven cranial nerves can be challenging. A common mnemonic used is "On old Olympus's towering top, a Finn and German viewed some hops". This mnemonic makes it much easier to remember them.
Mnemonics are widely used among healthcare professionals. Not only are they able to recall information at the time of learning, but they are also able to recall information four years after learning it.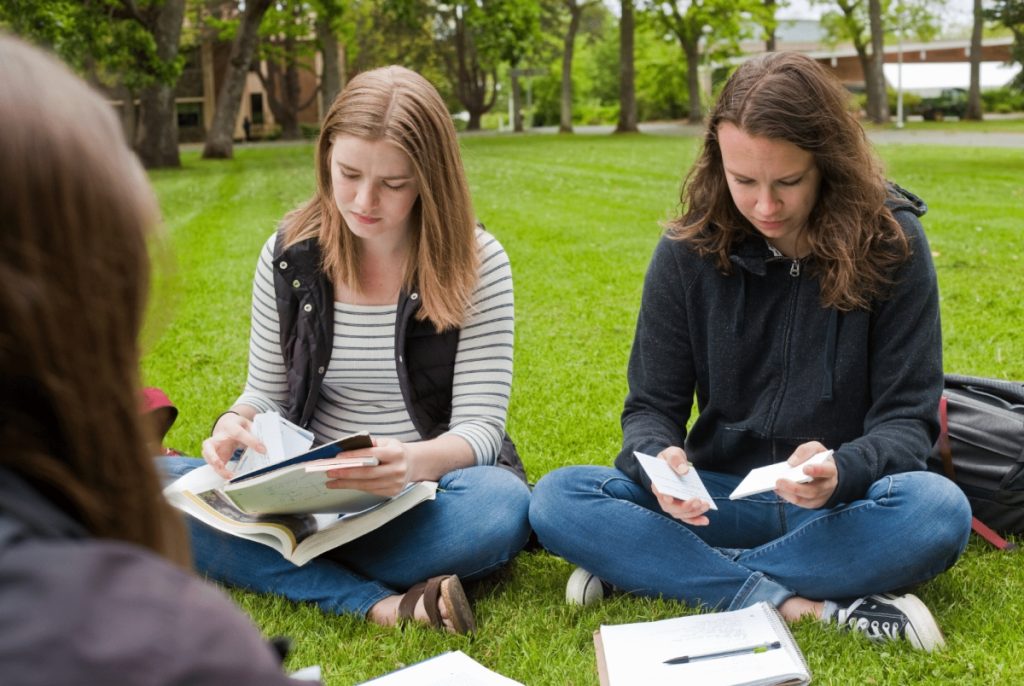 Repetition
If you learn something once without repetition, you are more likely to forget it sooner. Learning through consistent repetition allows you to remember better and to also retain the information for longer.
When you use repetition, you activate your hippocampus, the memory center of the brain. The hippocampus then interacts with the cortical regions of the brain to enhance learning.
Having The Right Environment
Superlearning is affected by the kind of environment you are in. The temperature, noise level, and brightness all have an impact on your learning capacity. Being in a thermoneutral room that is relatively quiet and well-lit produces the best learning.
By the same token, connecting with the outdoors relieves cognitive overload, reduces stress, and increases well-being. Taking a walk, studying outside, and working by a window that overlooks greenery produces a calming effect. This improves learning and makes the task more enjoyable.
Meta Guiding For Speed Reading
Meta guiding is a technique where the reader places their finger underneath the line they are reading. They move the finger faster than their reading speed. Eventually, the eyes catch up and the reading speed increases.
It takes a little bit of practice, but meta guiding allows the reader to read faster without compromising comprehension. The goal of speed reading is not to simply read faster, but to understand the text as well.
Taking Breaks
Taking short breaks helps you learn and perform better. When you are learning a new task, your brain will replay that task during a break and allow you to learn the skill faster [R16]. The brain binds together the memories needed to learn the skill. And when you return from the break you can perform the same task much faster.
Taking a break after 90 minutes of concentrated work relaxes your body and allows you to have better concentration, motivation, and retentiveness. The more relaxed you are, the easier it is to learn.
This is why big companies will have elaborate break rooms with ping pong tables, mini golf courses, video games, etc. Breaking away from concentrated work and letting your mind relax allows you to come back to your desk with more focus.
Focusing And Minimizing Task Switching
Multi-tasking and switching between tasks means that you can't fully focus on either. In fact, when you switch between tasks, your brain has to adjust to the new task each time, which can take well over 20 minutes.
This takes away from learning because you're not focusing our brain power on either task. Your brain is taxed as it has to realign and focus on the new task and as a result, your performance declines.
Unfortunately, we assume we can work equally well on more than one task but we can't. Focusing on one task allows our brain to dedicate all its resources to the job at hand and improve learning.
Making Mind Maps
Mind maps are visual representations of concepts that you are learning. When creating a mind map, you visually connect key concepts using lines, images, and diagrams. This helps summarize the most important points in what you are studying and allows you to see the bigger picture at a glance.
Mind maps improve understanding and are a great tool for visually mapping and seeing what you are learning.
Taking Study Notes
Note-taking deepens understanding as it allows you to be an active, engaged learner.
People do much better when they take notes than when they simply listen to a lecture or podcast. Taking notes gives you the ability to review the information later on as well.
Taking notes and making mind maps are two of the best ways to study and memorize.
Boosting Neuroplasticity
Neuroplasticity means that the neurons in your brain are reorganizing and forming more connections. Neuroplasticity allows your brain to continue to develop and adapt to new demands. As you grow from baby to adult, your brain undergoes neuroplasticity. Recovering from a brain injury occurs through neuroplasticity as well.
There are several ways to boost neuroplasticity:
Playing video games: Playing digital video games can enhance cognitive performance including reaction times and memory.
Learning a new language: This increases neuroplasticity as well as hippocampal volume, the brain's memory center.
Art: Drawing and painting, even if you're an amateur, are great for the brain. The more you try and improve, the more neuroplasticity occurs.
Exercise: Exercise improves learning and memory by increasing BDNF levels as previously mentioned. It also promotes neuroplasticity in multiple brain regions. Exercising delays cognitive decline as well.
Providing key building blocks for your brain to regenerate and grow, such as with plenty of omega-3 fatty acids and choline.