Natural And Healthy Recipes To Jump-Start Your Menu
Published On September 23, 2018
Looking to take your health up a notch? Tired of being on a diet but know you need to eat healthy? Has dietary boredom gotten the best of you? Chances are, you just need a few delicious recipes to brighten up your day. Eating the same foods over and over again can without a doubt,…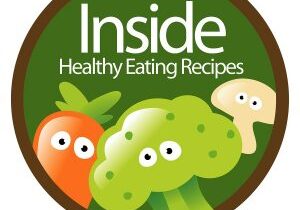 Looking to take your health up a notch? Tired of being on a diet but know you need to eat healthy? Has dietary boredom gotten the best of you?
Chances are, you just need a few delicious recipes to brighten up your day. Eating the same foods over and over again can without a doubt, get very boring. So boring in fact many people give up on their diet completely.
Fortunately, it doesn't have to be this way. There are plenty of delicious meals that you can prepare that are made with natural ingredients and boast superior nutrition.
To help get you started, let's go over some of the healthiest natural recipes we love to enjoy every week.
Chocolate Chip Banana Protein Pancakes
If you love chocolate, you will fall in love with this delicious breakfast recipe. Dark chocolate is used to help provide a dose of antioxidants and reduced sugar content and you'll get the creamy taste of peanut butter along with that.
These are a hit with both adults and kids and great for the entire family.
Ingredients:
1 banana
1 whole egg
1 egg white
1 tbsp. natural peanut butter
¼ cup raw oats
½ oz. dark chocolate, broken into pieces
1 tbsp. sugar free maple syrup
Directions:
Whisk together the egg and egg white. Combine with mashed banana, peanut butter, oats, and dark chocolate pieces.
Pour onto a hot non-stick skillet and cook for 2-3 minutes per side or until done. Serve with some maple syrup.
Peachy Green Smoothie
If you struggle to get in enough greens during the day, adding them to a smoothie is a great approach. With the sweet taste of the fruit in there, you'll hardly even know that you are eating them. Spinach is one of the most popular greens to add to smoothies because it blends up nicely and is jam packed with vitamins, minerals, and antioxidants.
Ingredients:
1 cup spinach
½ sliced cucumber
1 cup frozen peaches
1 cup frozen strawberries
¾ cup plain Greek yogurt
1 cup unsweetened almond milk
1-2 ice cubes
1 tbsp. almond butter
Directions:
Place all ingredients in a blender and then blend until smooth. Serve immediately.
Shrimp Pasta Salad
If you love shrimp, this pasta salad is a must to make. Eaten cold, it works great when served alongside some barbecued chicken breast. Choose whole wheat pasta so that you get a slower acting source of carbohydrates. The shrimp and Greek yogurt will provide the protein while the avocado will add some healthy fats.
Ingredients:
100 grams whole wheat macaroni pasta
8 oz. pre-cooked shrimp, shelled and deveined
2 tbsp. green onion, finely diced
1 stalk celery, finely diced
¼ yellow pepper, finely diced
1 small carrot, grated
½ cup plain low fat Greek yogurt
2 tbsp. mashed avocado
salt and pepper to taste
1 tsp. mustard
1 clove garlic, minced
2 cups mixed greens
Directions:
Heat a pot of water, bringing to a boil. Add pasta and cook for 8 minutes or until tender. Drain.
Stir together the Greek yogurt, avocado, salt and pepper, mustard, and garlic. To this, add shrimp, green onion, celery, carrot, and yellow pepper. Stir in pasta and then layer over mixed greens.
Seared Steak And Cauliflower Mash
Rather than eating high carb mashed potatoes that will spike your blood glucose levels, try cauliflower mash instead. Just as delicious, this is a lower calorie option that is sky-high in fiber.
Combined with some grass fed beef, which will provide you with iron, zinc and B-vitamins and you have a delicious menu addition to incorporate into your day.
Ingredients:
1 head cauliflower, cut into florets
2 tbsp. olive oil
2 tbsp. light Parmesan cheese
12 oz. grass fed sirloin steak, cut into pieces
salt and pepper to taste
2 tbsp. chopped fresh flat leaf parsley
2 green onions, finely diced
1 tbsp. red wine vinegar
Directions:
Steam the cauliflower in a vegetable steamer or a pot with a steamer insert for 8-10 minutes. Drain.
Heat 1 tbsp. olive oil in a skillet. Season the steaks with salt and pepper. Add to the skillet and then cook for 4-6 minutes per side. Let stand for 5 minutes prior to slicing.
Place the cauliflower in a food processor and add 1 tbsp. olive oil, salt and pepper to taste along with Parmesan cheese. Puree until smooth.
In another bowl, mix together the parsley, green onions, and red wine vinegar, adding salt and pepper to taste. Serve this drizzled over steaks alongside cauliflower.
Avocado Egg Scramble
If you want a twist on the classic scrambled eggs recipe, this dish will definitely serve you well. Avocado scramble is going to provide quality protein with slow digesting fats to keep you at an even keel until lunch.
The whole wheat pita provides some healthy energy-boosting carbs, however if you are on a ketogenic or any other low carb diet, you can just as easily do without it. It'll still make for a great meal or snack any time during the day.
Ingredients:
1 whole egg
1 cup egg whites
½ mashed avocado
¼ finely diced red pepper
salt and pepper to taste
¼ tsp. paprika
1 whole wheat pita
½ cup spinach leaves
Directions:
Whisk together the whole egg and egg whites. Heat a skillet over medium heat. Spray with non-stick spray and then add eggs. Scramble and halfway through, add avocado and diced pepper. Salt and pepper to taste, adding paprika if desired.
Continue scrambling until eggs are done. Serve inside a whole wheat pita topped with spinach leaves.
Tomato Shrimp With Couscous
Here's another great shrimp recipe that you should be incorporating into your day to day menu – tomato shrimp with couscous. Couscous is a forgotten about grain as most people choose brown rice instead, but it's just as delicious and is still full of fiber.
This recipe is a lower fat option so good for those who are watching their calorie intake or who want something to eat before a workout session. The protein-carb combo makes it ideal for providing long-lasting energy to get you through the most grueling workout sessions.
Ingredients:
1 cup couscous
1 tbsp. olive oil
2 cloves minced garlic
1 small onion, chopped
28 oz. can diced tomatoes, drained
½ cup dry white wine
salt and pepper to taste
1 diced red pepper
1 diced green pepper
1 pound medium shrimp, pre-cooked, peeled and deveined
Directions:
Bring 1 ½ cups of water to a boil. Add couscous and stir. Cover with a lid and then remove from the heat and let sit for 10 minutes.
Heat olive oil in a skillet over medium heat. Add onion, garlic, and peppers. Stir-fry for 3-4 minutes. Stir in the tomatoes, wine, shrimp along with salt and pepper to taste. Simmer for 4-5 minutes. Serve over couscous.
Pumpkin Pie Smoothie
Are you a fan of pumpkin pie? Who isn't. And now, you don't have to write it off your diet plan. While traditional pumpkin pie is not going to be a wise addition to any weight loss program, this smoothie can definitely be added without guilt.
It combines high protein Greek yogurt with the energizing carbs of a banana and the creamy taste of almond milk. It's low in fat so it is a great option for a post-workout smoothie as well. Feel free to add some vanilla protein powder if you do want a boost to your protein intake.
Ingredients:
1 cup unsweetened almond milk
½ cup plain low fat Greek yogurt
¼ cup pumpkin puree
½ frozen banana
¼ tsp. cinnamon
¼ tsp. cloves
¼ tsp. nutmeg
1 tbsp. sugar free maple syrup
1-2 ice cubes
Directions:
Place all ingredients in a blender and blend until smooth. Serve immediately.
Crunchy Salad With Grilled Chicken
Chicken is such a versatile meat so it definitely serves as a regular spot on your menu. This salad recipe is going to be a hit when you try it. Loaded with seeds and nuts, it's great for those who crave crunch. The salad itself is quite low in fat, so feel free to add some sliced fruit if desired to bring that carbohydrate count up higher as desired.
Ingredients:
6 oz. chicken breast, cut into pieces
1 head of romaine lettuce, torn into pieces
2 cups spinach leaves
1 diced tomato
1 tbsp. olive oil
2 tbsp. sesame seeds
2 cloves garlic, minced
2 tbsp. slivered almonds
1 tbsp. sesame oil
½ tbsp. light soy sauce
1 tbsp. apple cider vinegar
1 tbsp. stevia
salt and pepper to taste
dash of ginger
Directions:
In a small pot, combine the sesame oil, soy sauce, vinegar, stevia, salt and pepper, and ginger. Simmer for about 1 minute and set aside.
In another skillet, heat olive oil. Add chicken breast and garlic and pan-fry for 5-6 minutes or until cooked through.
Toss together the remaining salad ingredients and then layer chicken on top. Drizzle with dressing, toss and serve.
Blueberry High Protein Waffles
Waffles are often thought to be a food option reserved for cheat days but not with this variety. These high protein waffles are something you can feel great about eating. They provide slow digesting protein from the cottage cheese they contain and will give you a strong dose of antioxidants thanks to the blueberries found in the recipe as well.
Ingredients:
3 large eggs
1 cup low fat cottage cheese
1 cup plain raw oats
¼ tsp. vanilla extract
½ cup blueberries
salt to taste
4 tbsp. sugar free maple syrup
Directions:
Mix together the eggs, cottage cheese, oats, vanilla, salt, and half the blueberries in a bowl. Preheat a waffle iron to medium heat. Spray with non-stick cooking spray.
Pour about half a cup of the batter into the waffle iron and cook for 4-5 minutes or until done. Perform again for the remaining batter. Top with remaining blueberries and serve with maple syrup.
Spicy Chicken Cashew Stir-Fry
Cashews are a terrific nut not eaten enough so change that with this recipe. Chicken makes an appearance once again here along with plenty of fresh vegetables to help get your fiber intake up. Serve this over rice or without it if preferred – it'll help you meet your macro needs in a hurry.
Ingredients:
6 oz. chicken, cut into bite sized pieces
¼ cup low sodium soy sauce
1 tbsp. sweet chili sauce (pre-made)
½ tsp. ginger
½ tsp. sesame oil
½ tbsp. cornstarch
1 tbsp. olive oil
1 cup broccoli florets
1 carrot, sliced
1 red pepper, sliced
½ cup water chestnuts
¼ cup cashews
2 green onions, sliced
½ cup brown rice
Directions:
Heat 1 cup of water in a pot. Once boiling, add rice, cover and simmer for 10 minutes.
Stir together the soy sauce, sweet chili sauce, ginger, and sesame oil. Mix in cornstarch to thicken.
Heat olive oil in a skillet over medium heat. Add in the chicken along with broccoli, carrot, and red pepper. Stir-fry for 5-6 minutes or until chicken is fully cooked. Stir in the sauce and water chestnuts and cook for 1-2 more minutes.
Serve over a bed of rice topped with cashews and green onions.
Coconut Infused Peach Oats
If you are looking for a delicious breakfast recipe, look no further than this coconut infused peach bowl. Coconut milk adds a delicious taste here and will make this oat recipe like nothing you've tried before. Serve this alongside some scrambled eggs for a complete meal.
Ingredients:
¼ cup oats
¾ cup light coconut milk
1 sliced peach
1 tbsp. slivered unsweetened coconut flakes
1 tbsp. Stevia
Directions:
Combine oats, coconut milk and stevia. Cook for 3 minutes or until done. Stir in peach pieces and then top with coconut flakes before serving.
So don't get stuck in dietary boredom any longer Give one of these recipes a try and soon you'll see that eating healthy can be delicious and quite easy. You don't need to be a professional chef or spend hours in the gym in order to create delicious meals. You just need to put in the effort and keep cooking.