What are Fat Genes? And How to Lose Genetic Fat
Published On July 26, 2023
Could your weight loss struggles and diet failure be genetic? In this article, we focus on specific genes involved in weight regulation. But, it's important to understand that while genes do factor in, they are often not black and white. They are also something you can't control.
And, while this area of research has grown dramatically in recent years, there is still much to uncover when it comes to genetics and weight.
Understanding your gene variants may help you tailor your weight loss efforts to your genes and tendency. These insights help you better understand your body, its metabolism, and risk for certain conditions.
However, there is no going around a caloric deficit, movement, and an overall healthy diet for long-term weight loss success.
First, keep in mind that being larger or heavier does not always mean that you are unhealthy. In fact, the body mass index (BMI), used to classify weight categories, is now considered inaccurate and not reflective of true health.
In other words, it's possible to be heavier without increased health risks.
Finally, everyone is unique, and it is important to consult with your healthcare provider before initiating any drastic changes in diet and exercise, to ensure it is right for you!
Is Obesity Genetic or Environmental?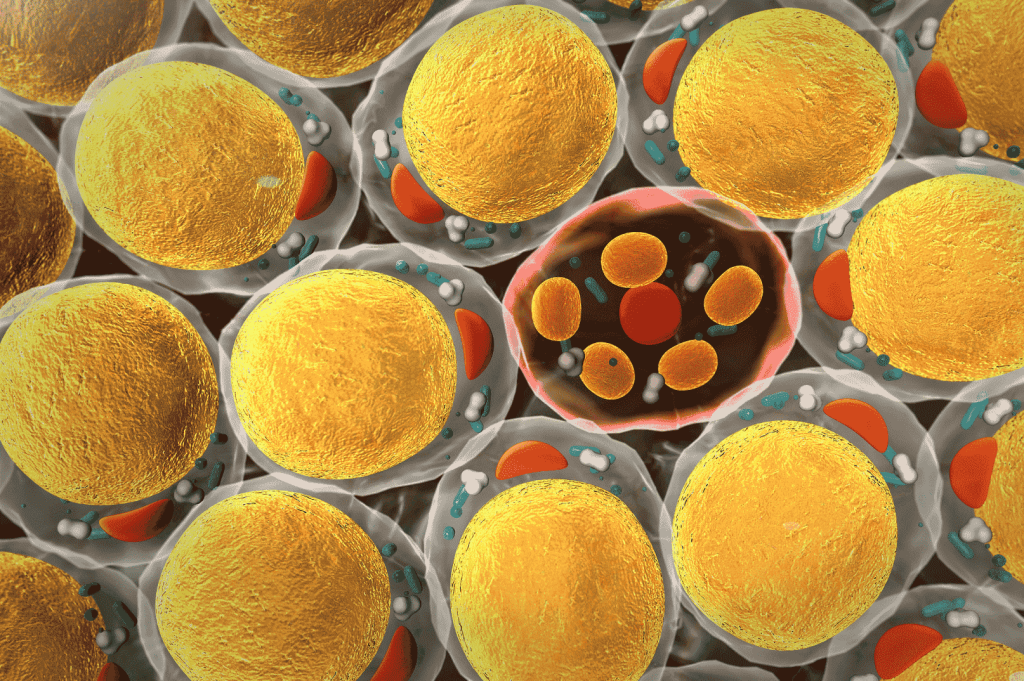 Obesity is a global issue. It affects over 2 billion people worldwide, and rates continue to climb over the past 100 years, even though human genes haven't changed during this timespan.
There are many contributing factors, which include both genetic and environmental contributors.

The modern environment is a significant contributor to rising weights around the world. Such factors include:
The foods you eat
How active you are
What you do for work, which can include whether you work night shifts
Your social circle
Health conditions, medications, and stress levels
Adverse or traumatic life experiences
Pregnancy and birth complications when your mother had you
And even your socioeconomic status
All these things can impact the basic equation of body weight – calories in versus calories out. Combined, these environmental factors all contribute to weight status.
But these are not the only things! You may notice that your appearance is like others in your family – this is no coincidence. We now know genetics can also play a big role in influencing your body weight. Genes can influence your predisposition to gain weight and develop obesity by interfering with processes that affect appetite, metabolism, and body fat distribution.
Certain foods or nutritional strategies may also agree better with your genes than others. However, having a genetic predisposition does not guarantee that you will become obese or that any diet strategy will work for you.
Overall, obesity is a complex interplay between both genetics and your environment. Genetics can set the stage for potential weight gain, but the environment ultimately determines whether that potential becomes real.
What Percentage of Obesity is Genetic?
You may have noticed that some people can eat whatever they like, while effortlessly staying lean and maintaining a stable weight.
For others, one bad meal can throw their entire nutrition off course. These observations hint towards the fact that there is more than just the environment at play.
It is hard to determine the precise percentage of obesity that can be attributed to genetic factors. This is because it varies vastly between both individuals and populations.
Identical twins, who share 100% of their genes, and fraternal twins, who share about 50%, have provided clues on how genetic weight is. These studies hint that around 40-70% of body size variations are due to genetic factors.
Researchers even think that obesity may be one of the strongest genetically-influenced traits we have!
What are Fat Genes and What Can You do About It?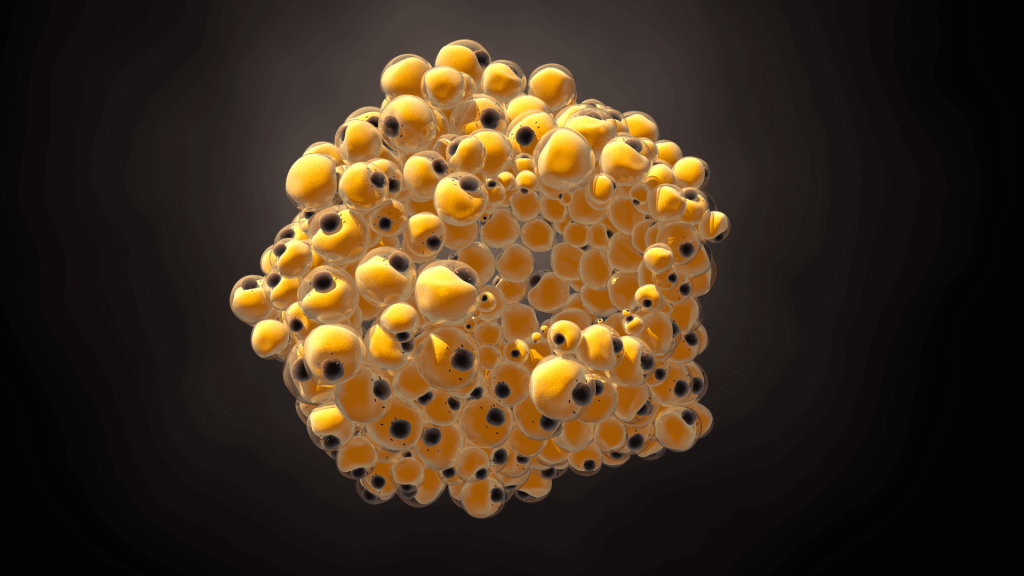 "Fat genes" are what we commonly use to refer to specific genes that are thought to influence body weight or fat distribution. Typically, these genes may influence various aspects of metabolism, appetite control, fat storage, or how much energy your body burns.
Some of the most implicated obesity genes include:
IMPORTANT: Just because you have a certain gene variant that is associated with obesity does not mean that you will necessarily become obese. A complex interplay between genetics and environmental factors – especially nutrition and exercise – determines your weight status.
Take the information discussed below with a grain of salt. They require an approach that considers not only your genes, but also behavioral, environmental, and socioeconomic factors combined.
If you think your genes could be making it harder to lose weight, consider getting your genes tested and working with a nutritionist who's familiar with nutrigenomics.
That being said, let's dive into what the research has found for some of these gene variations
The FTO Gene – The "Fat Mass and Obesity-Associated" Gene
FTO encodes instructions for making a protein called "fat mass and obesity-associated protein", also dubbed FTO. It is one of the best-studied obesity genes, and variations are linked to higher body weights.
FTO proteins help regulate energy balance and metabolism by influencing hunger levels. Specifically, it impacts a hormone called ghrelin, which signals to your body when it is hungry.
FTO also controls cellular production of another protein, called IRX3. This can cause changes in fat metabolism – promoting fat storage rather than fat breakdown. It can also reduce how much energy fat cells produce.
One SNP, rs1121980 has been strongly associated with early-onset obesity, and those with two copies of the T allele have the highest risk. For those with these alleles, eating a diet low in saturated fat and sugar may help control this risk.
Another FTO SNP rs9939609 is related to having a higher risk for childhood obesity and developing type 2 diabetes. This is especially true if you have two copies of the A allele. You can reduce your risk by exercising regularly and consuming a well-balanced diet rich in vegetables and proteins, which mitigates diabetes risk.
Finally, those with the two C alleles of SNP rs1421085 tend to have lower inflammatory markers but higher BMIs compared to those with two copies of the T allele. They may be more snacky. Strategies to avoid excessive snacking can be helpful for this group, like consuming food at regular intervals.
The ApoA2 Gene – The "Eat Fat, Get Fat" Gene
ApoA2 gene encodes instructions for making a protein also called ApoA2. It is found mainly in HDL (the good cholesterol) particles. This gene can influence cholesterol levels, and how your body responds to fat intake.
HDL transports cholesterol from different areas of the body to the liver so it can be removed from your body. This process is important because it is protective against cardiovascular disease.
Variants of ApoA2 SNP rs5082 can impact obesity and heart disease risk. Those with the C-C genotype are prone to higher body weights, especially if consuming a diet high in fat.
Compared to T-C or T-T genotypes, C-C carriers may not benefit from the trendy ketogenic diet, which tends to be high in saturated fat. However, if you're conscious of this variant and otherwise do well on a ketogenic diet, consider doing it with low saturated fat.
For example, you can get most of your fats from monounsaturated fats such as olive oil, avocados, and macadamias rather than from butter and coconut.
The MC4R Gene
The MC4R gene encodes instructions for making a protein called melanocortin 4 receptor (MC4R). These proteins are found in your brain, on cells that help regulate appetite and energy balance.
MC4R plays an important role in how your body regulates hunger levels, food intake, and energy you expend.
When specific hormones bind to the MC4R receptor, it triggers a cascade of signaling pathways that influence hunger and satiety signals. This helps control the balance between energy intake and expenditure.
There are MC4R SNPs that are associated with:
Body weight
Blood sugar levels
Your body's ability to burn fat.
Because the MC4R gene is also involved in the sleep-wake cycle, disruptions in your circadian rhythm may make it harder to lose weight independent of your gene variants.
The SNP rs2229616 is most linked to regulating appetite and BMI. A-A carriers have lower risks for metabolic syndrome, smaller waist circumferences, and better blood sugar control.
However, the SNP rs17782313 is associated with obesity. Specifically, if you have the C allele, you may be more prone to consuming more dietary fat and have a higher BMI.
You may also be less responsive to the hormone leptin, which reduces appetite and increases feelings of fullness.
The SNP rs129701 has also been linked to higher weight, larger waist circumference, and higher caloric and saturated fat intake.
All risk alleles for the MC4R gene should focus on portion control, and limiting high-calorie and high-fat foods to control weight. Some loss of function gene variations might find more benefit from following a Mediterranean diet, which is high in omega-3s.
The KLF14 Gene – The "Belly Fat" Gene
The KLF14 gene encodes instructions for making Kruppel-like factor 14 protein, which regulates how your body stores and metabolizes fat. Transcription factors are cellular project managers that turn on certain genes at the appropriate times and places.
Certain genetic variations can lower KLF14 in fat cells. This can create problems with the formation of new fat cells, and how they use sugar in the body.
If you have one of these variations, you may have fewer but larger fat cells. This can lead to difficulties storing fat properly and may lead to insulin resistance.
Variants in this gene may contribute to the risk of metabolic syndrome and also impact where you store fat, especially belly fat, which is why this gene is sometimes called the "belly fat" gene.
This impaired fat storage can increase triglyceride levels (a type of fat) in the blood. So, you may consider the following changes:
Risks based on KLF14 variants can vary depending on your gender. Genetic variations seem to be more pronounced in females because they tend to have higher baseline KLF levels.
So, if you are a woman, you may be more susceptible to fat cell development and its effect on overall health.
There are many SNPs that seem to play a role in how this gene functions and your risk depends on how many changes you have. Likely, you would need a combination of multiple SNP changes in order for your risk to increase.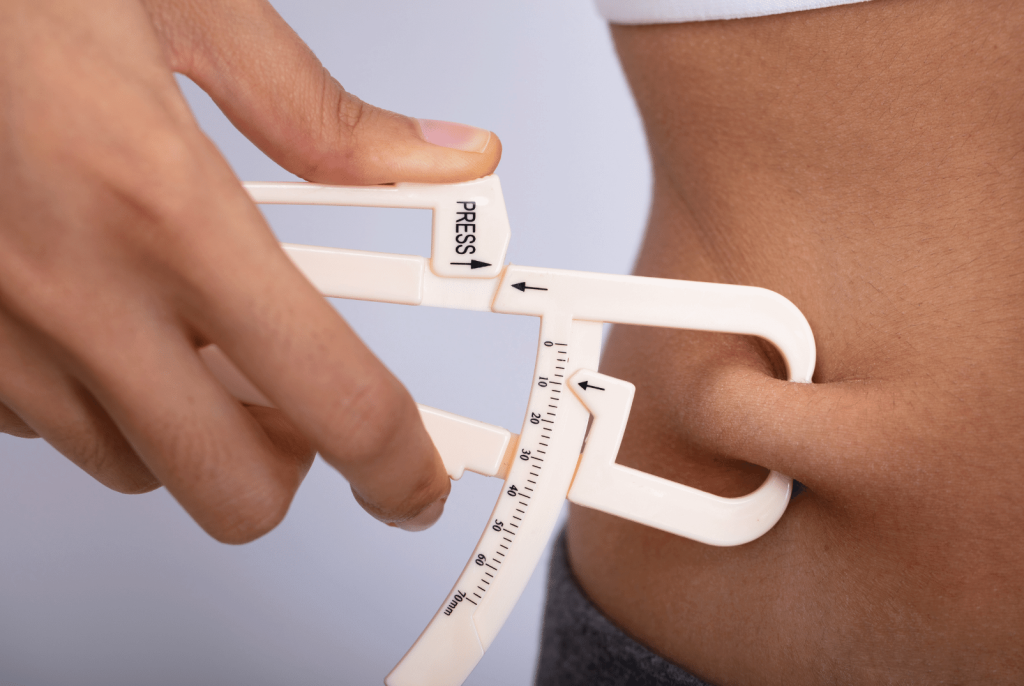 The PPARG Gene
The PPARG gene encodes instructions for making a protein called peroxisome proliferator-activated receptor gamma (PPARγ), which is a protein transcription factor that helps regulate body metabolism.
PPARγ is mainly found in fat cells and helps regulate:
How fat cells develop and function
Fat metabolism
Insulin sensitivity.
One of the best-studied SNPs, rs1801282, involves changes in protein sequences of the PPARγ protein. Ala alleles can be protective against excess body fat, and those who carry it may find their body responds better to exercise.
Both C-G and G-G carriers are at higher risks for cardiovascular disease when consuming a diet high in saturated fat. These variants exchange one amino acid for another – specifically proline with alanine. This is why these variants are sometimes referred to as Pro12Ala.
Another specific genetic variation of PPARG, known as the P-P genotype, is linked to insulin resistance and increased risk for type 2 diabetes. In fact, some researchers are using it as a tool to predict diabetes risk.
P-P genotypes tend to have higher body weight and blood sugar levels compared to those with P-A or A-A genotypes, and a greater chance of insulin resistance. Small increases in weight for this group can also have more detrimental effects on blood sugar.
So, if you have the P-P genotype, managing blood sugar levels and insulin sensitivity is important. This can be done through regular physical activity, eating a blood sugar-friendly diet to keep blood sugar levels stable, and limiting your intake of processed and sugary foods.
The PPM1K Gene
The PPM1K gene encodes instructions to make an enzyme also called PPM1K. It is a "phosphatase", which is a type of molecule that helps regulate cell processes by removing a phosphate group from other proteins.
One SNP, rs1440581, may shed some light on how to structure your diet. If you have the T allele, you may have smaller improvements in blood sugar during a caloric deficit compared to those with the C allele.
However, your body may respond better to a high-fat diet compared to a low-fat diet on insulin sensitivity.
Those with the T allele seem to have alterations in branched-chain amino acid (BCAA) metabolism and an increased risk for type 2 diabetes.
BCAAs are nutrients found in protein-rich foods and are usually helpful to the body. However, for those with the T allele, high BCAA levels might impact metabolic health and increase your risk for insulin resistance.
This does not mean you should avoid proteins, but it may be helpful to adjust the ratios or types of proteins you eat. For example, focusing on lean proteins (fish, chicken, legumes, etc.) can provide the protein you need while minimizing any excess BCAA intake.
The GIPR Gene
The GIPR gene encodes instructions to make a protein called glucose-dependent insulinotropic polypeptide receptor (GIP-R). GIP-R acts as a receptor for the hormone, gastric inhibitory polypeptide, or GIP.
GIP helps your body secrete insulin after a carbohydrate-containing meal, controlling your blood sugar.
The SNP rs1800437 has been linked to cardiovascular health. Those with C-G variations may actually have some protection, but G-G and C-C may increase your risk. Engaging in regular physical activity, a component of heart health, can be a good idea if you have two copies of the same allele.
The MTNR1B Gene
The MTNR1B gene encodes instructions to make a protein known as MT2, which binds the sleep-signaling hormone melatonin . It is involved in glucose and lipid metabolism, and certain SNPs have been tied to body fat and obesity.
The SNP rs10830963 might influence glucose metabolism and insulin sensitivity and C-G or G-G genotypes may have a harder time with glycemic control. If you have these variations, glycemic control can be an important tool for managing weight.
Following a low-glycemic diet, one that emphasizes whole grains, legumes, and vegetables, can help your body release glucose more gradually into the bloodstream and help manage these risks.
Consuming carbohydrates in moderation, or always pairing them with proteins, fats, and fibers may also be useful.
The IL6 Gene
The gene IL6 encodes for the IL-6 cytokine, a type of signaling molecule that is released by cells during an immune response. Under stress, IL-6 levels increase, which is beneficial in the short term. It helps your body to fight the invader and get back to its baseline.
However, under stress, IL-6 levels can remain high for longer periods of time. This can have a negative impact on how your immune system functions.
IL-6 is also released in large amounts after exercise. Previously, researchers thought it was a response to tissue damage. But they now know this surge is beneficial. It helps to signal the liver and fat tissue to release sugars, which can help promote fat loss.
The IL-6 SNP rs1800795 may contribute to body weight. G allele carriers can have higher IL-6 production and a higher risk for metabolic disorders like type 2 diabetes. This can become even more of an issue if already overweight.
G carriers can also have difficulty increasing good cholesterol levels through exercise. For this group, following an anti-inflammatory diet with lots of omega-3s may be helpful.
C-allele carriers have a decreased risk for type 2 diabetes, but they may have greater insulin resistance. Two copies of the C allele may also make you more prone to higher blood pressure, cholesterol, and insulin resistance. In this case, following a low-sodium diet may be helpful.
How to Lose Genetic Fat and Belly Fat?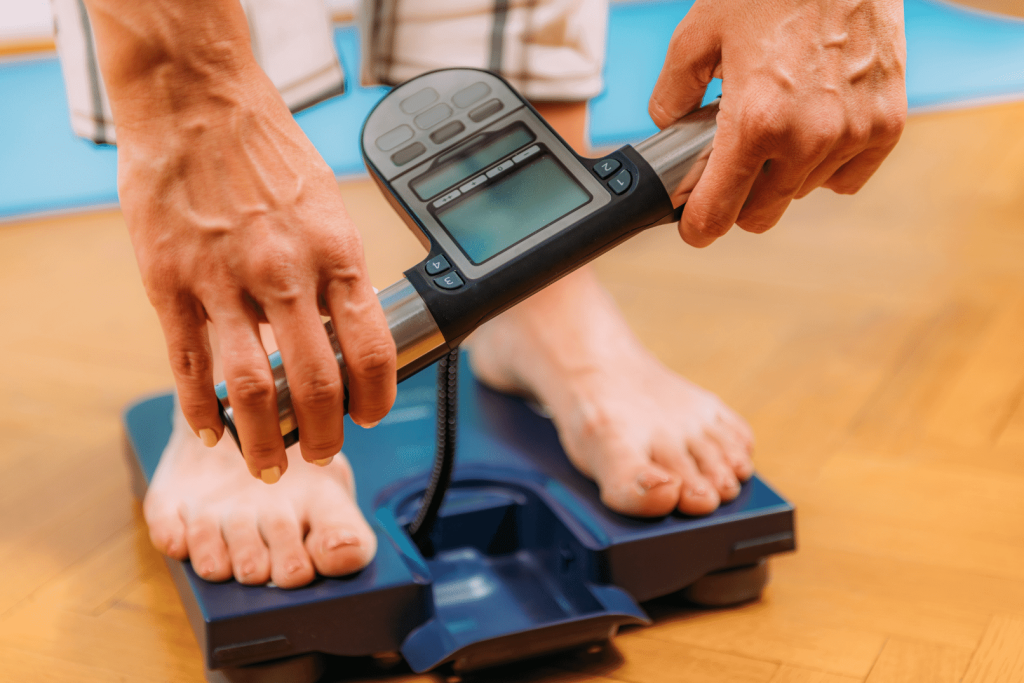 Genetic weight, or the influence of genes on your susceptibility to gain weight, is just one factor. However, it is important.
Finally, we are moving away from the idea that higher body weights are linked to laziness or poor self-control. And while you can't directly change your genes, understanding your risks can help you target your weight loss efforts.
Here are some tried-and-true strategies to help support you on your weight loss journey:
Adopting the right healthy diet for you, taking into account your spiritual, physical, and emotional needs. Ideally, your diet will include mostly fresh and whole foods in the right portions and with mindful eating.
Calorie control: consuming fewer calories than you take in helps to create an energy deficit, and this can help with weight loss. However, it is important to do this in a healthy and sustainable way, without activating the starvation survival response.
Physical activity: regular exercise can help burn calories and build muscle, which supports weight loss and overall health. HIIT workouts are short bursts of exercise followed by brief recovery periods and can be effective for targeting belly fat. Resistance training (weightlifting) is also helpful for putting on muscle, which helps your body burn more calories at rest.
Stress management: chronic stress can impact weight and overall health. Try incorporating things like relaxation or meditation or find activities you enjoy that help you feel calm.
Sleep: poor sleep can disrupt hormones, increase appetite, and contribute to weight gain. Aim for 7-9 hours of sleep per night.
Be patient: weight loss is a gradual process and requires consistency with healthy habits. Results are never immediate, so stay motivated and on track!
Personalized approach: consider working with a healthcare provider who can help you guide your plan to best suit you. You can also read up on our Pyramid of Nutritional Decisions, which goes into some strategies in greater detail.
Remember, genes are only one piece of the puzzle. Taking a comprehensive approach that incorporates everything discussed above can help you work towards achieving and maintaining a healthy weight despite the genetic factors that may be at play.
Overview
FTO Gene
RSID
Genotype
Phenotype
Rs1121980
C-C
average risk for obesity
C-T
slight increase (1.67 x) increased risk for obesity
T-T
moderate increase (2.76 x) risk for obesity
Rs9939609: associated with changes in BMI and obesity beginning in childhood
A-A
risk for obesity, 1.6 x increased risk for type 2 diabetes
A-T
1.3 x risk for type 2 diabetes, obesity risk
T-T
lower risk of obesity and type 2 diabetes
Rs1421085
BMI, obesity, childhood obesity, young-onset extreme overweight, subcutaneous adipose tissue, overweight, body fat percentage, WC, fat body mass
Rs9922619
Rs9936385
Rs3751812
Rs1558902
Rs8050136
Rs62033400
Rs17817449
Rs9939609
Rs9930506
Rs1121980
Rs12149832
rs9940128
C-C
1.7 x increased obesity risk
Lower levels of inflammatory markers (IL-4, IL-5, IL-6, TNFa, IFNy)
Higher body weight, BMI, leptin, MMP-9
C-T
1.3 x increased obesity risk
T-T
normal obesity risk
ApoA2
RSID
Genotype
Phenotype
Rs5082
may influence obesity and heart disease risk
C-C
saturated fat contributes to obesity, but 0.57% lower risk for coronary artery disease
C-T
normal risk, helps to regulate postprandial response to high levels of saturated fat in men
T-T
normal risk
MC4R Gene
RSID
Phenotype
Genotype
Rs2229616: associated with appetite regulation, BMI, and features of metabolic syndrome
A-A
lower risk for metabolic syndrome, smaller waist circumference, lower HbA1C, and increased HDL-C
A-G
lower risk for metabolic syndrome
G-G
normal risk
Rs129701 : associated with obesity, increased waist circumference, and BMI, linked to a higher intake of dietary fat and higher caloric intake
A-A
1.8 cm larger waist circumference
A-G
0.9 cm waist circumference
G-G
normal waist circumference
Rs17782313 :
BMI, extreme obesity, obesity, overweight, fat body mass, WC
Rs17782313
Rs571312
Rs12970134
Rs2331841
Rs6567160
Rs8089364
Rs7234864
rs723486
C allele associated with higher intakes of dietary fat, and higher BMI
May also have a reduced response to leptin (regulation of appetite and satiety)
KLF14
Rs972283: G is a risk allele and is associated with higher body fat and increased risk for metabolic disturbances (insulin resistance, dyslipidemia)
PPARG
| | | |
| --- | --- | --- |
| RSID | Genotype | Phenotype |
| Rs1801282 : involves changes in amino acid sequences of PPARG protein; associated with metabolic syndrome (limited evidence) | C-C | normal fat metabolism |
| | C-G | higher risk for cardiovascular disease with a high saturated fat diet |
| | G-G | higher risk of cardiovascular disease with a high saturated fat diet |
| | Ala allele | lower body fat, improved insulin sensitivity, may have a higher response to exercise for body composition and insulin sensitivity |
| | Pro allele | mindful of overall calorie intake |
PPMIK
| | | |
| --- | --- | --- |
| RSID | Genotype | Phenotype |
| Rs1440581 [R71] | T allele | associated with elevated BCAA levels and increased type 2 diabetes risk, less benefit on blood sugar after diet, better response to high-fat diet on improving insulin sensitivity compared to C allele |
| | C allele | better response to glucose improvement on a diet |
GIPR
RSID
Genotype
Phenotype
GIPR SNPs
Rs1800437: some association with cardiovascular disease; may be associated with lower BMD and increased fracture risk
C-C
average CVD risk
C-G
0.72 x risk for heart disease
G-G
average CVD risk
Rs2287019: associated with BMI status
Rs11671664: associated with BMI status
MTNR1B
| | | |
| --- | --- | --- |
| RSID | Genotype | Phenotype |
| Rs10830963 : associated with glucose metabolism and insulin response | C-C | normal risk for type 2 diabetes |
| | C-G | increased risk for type 2 diabetes, increased gestational diabetes risk |
| | G-G | increased type 2 diabetes risk, higher gestational diabetes risk (increased risk for isolated impaired fasting glycemia) |
IL-6
| | | |
| --- | --- | --- |
| RSID | Genotype | Phenotype |
| rs1800795 | G allele | associated with increased IL-6 production, and increased risk for type 2 diabetes especially when overweight. Those with the G allele may also see less increase of the "good" cholesterol in response to exercise. |
| | C allele | associated with lower type 2 diabetes risk [R59], but those with type 2 diabetes may have greater insulin resistance. |
| | | Two copies of the C allele may also increase the risk for high blood pressure, high cholesterol, and insulin resistance. This group may benefit from a low-sodium diet, to reduce the risk for high blood pressure. |