What is Brain Fog and How to Treat it?
Published On November 11, 2021
Imagine having worked hard for years and finally getting paid for your thinking, decision making, and drive… But then your brain starts to glitch on you. Your thinking starts to cloud up. Your brain feels sluggish and tired. Your memory starts to lag. And you can't focus as well as you used
Reviewed by Nermin Duzic
Fact checked by Nattha Wannissorn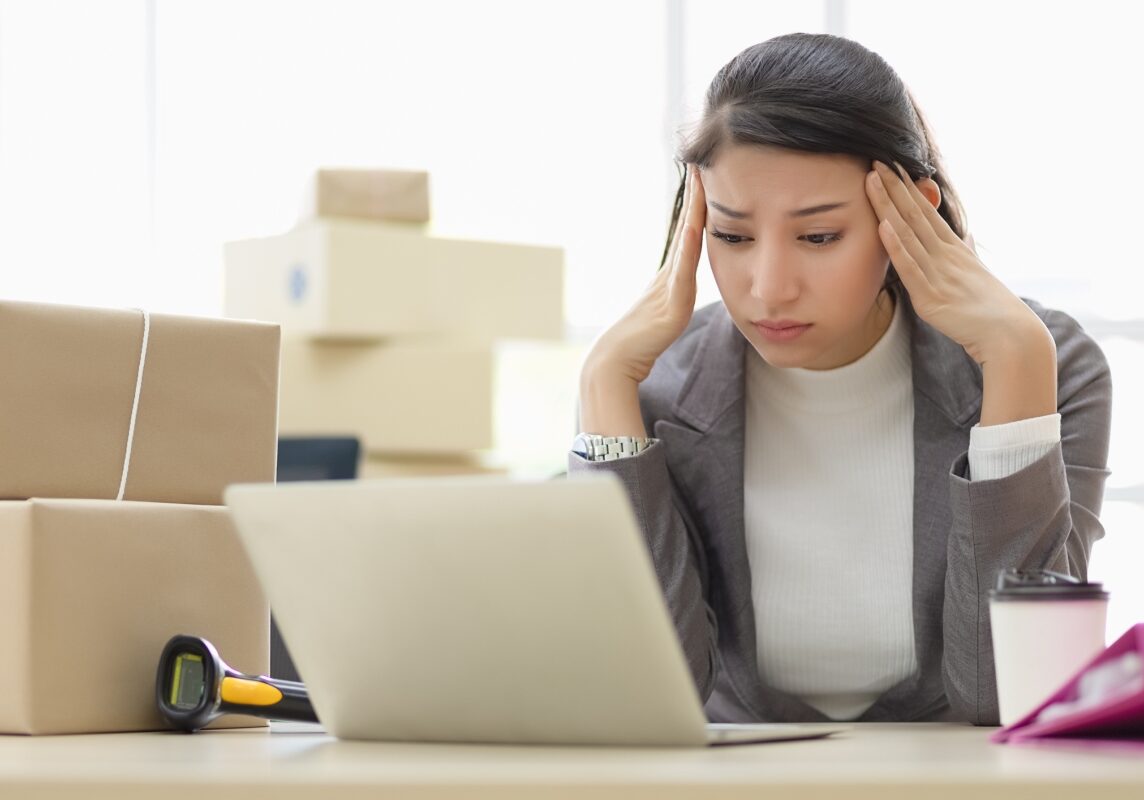 What is Brain Fog?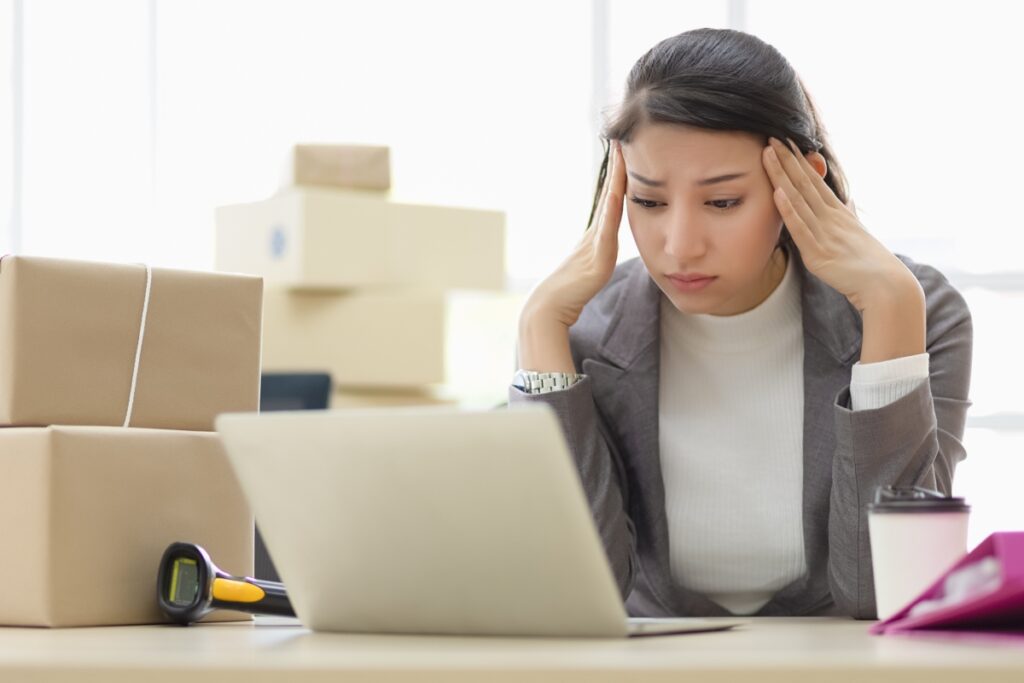 Brain fog is an ambiguous set of symptoms that indicate lagging brain function, such as:
Forgetfulness
Lack of focus or trouble concentrating
Inability to think clearly
Mental fatigue
Losing your train of thought mid-sentence
Forgetting words
These could be signs of aging or fatigue, but they are neither normal nor healthy. Otherwise, the chances are that you are probably experiencing brain fog.  Brain fog means your brain cells struggle to produce enough energy to function optimally.
Brain fog is not a medical condition, but it can be a clinical manifestation of some medical conditions related to poor brain energy production. This may include:
Mental health issues
Poor cognition and concentration
Forgetfulness
Having excess body fat
Constant tiredness, etc.
Therefore, if you struggle with brain fog, you should see a doctor to rule out potentially severe issues and get the appropriate treatments. Now, once these are ruled out, let's look at the lifestyle causes of brain fog and how to fix it naturally.
What Causes Brain Fog?
Your brain requires a lot of energy to function properly. It weighs 2% of your body weight but uses 60-70% glucose. Each of your brain cells produce energy with the mitochondria, the cell's energy powerhouse. 
Any factor that prevents optimal energy production in the brain can contribute to brain fog. These may include:
High oxidative stress (stress to the body caused by the accumulation of free radicals) or inflammation
Lack of brain blood flow or oxygen delivery
Nutrient deficiencies
Therefore, the following factors can contribute to brain fog:
Poor Mitochondria Health
The mitochondria are the energy powerhouse of the cell. The energy produced by the mitochondria is important for:
Neuronal signal transmissions
Neurotransmitter production and transport
Enhancing the plasticity (the ability of nerve cells to recognize their connections)
Pumping the nutrients into brain cells
Supporting the gut-brain axis
Producing energy required for the detoxification of toxins produced by bacteria in the gut which keeps the toxins from affecting brain function
Therefore, poor mitochondrial health can cause brain fog.
Low oxygen or blood flow to the brain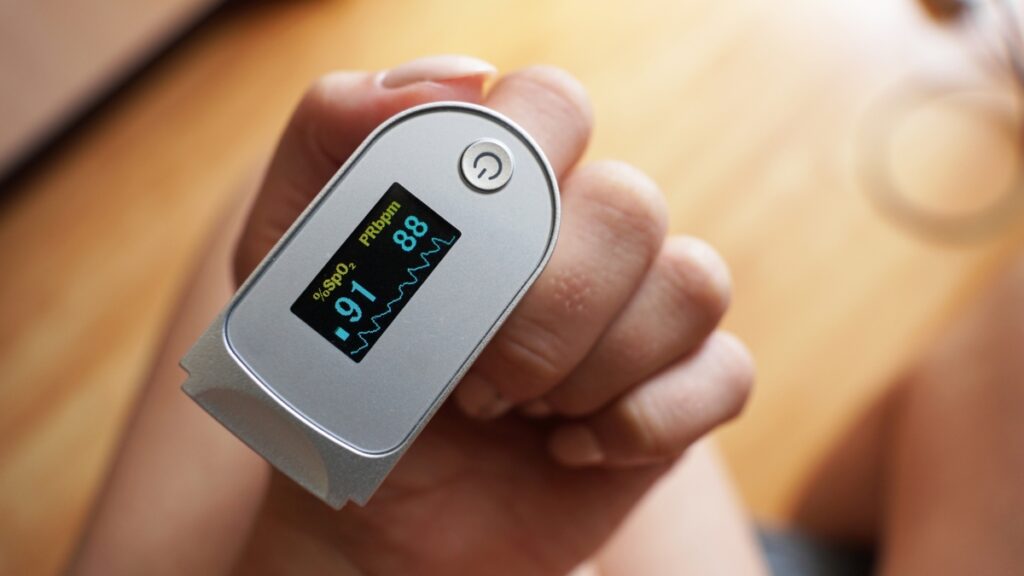 You need to breathe oxygen to stay alive because oxygen is necessary to accept electrons during the last step of mitochondrial energy production. When your brain lacks oxygen, it accumulates extra electrons, generating more oxidative stress that further interferes with energy production.
The lack of oxygen can inhibit mitochondria function if you have anemia or low brain blood flow. High or low blood pressure can also reduce blood flow to the brain, which may contribute to age-related brain atrophy (shrinkage). 
Declining Mitochondria Function Associated with Aging
Aging can contribute to brain fog because of the following cellular changes:
Reducing mitochondria function, resulting in cellular energy loss
Poor stress response
Accumulating DNA damages
Cell suicide (apoptosis) of neurons
Increased inflammation
Poor Gut Health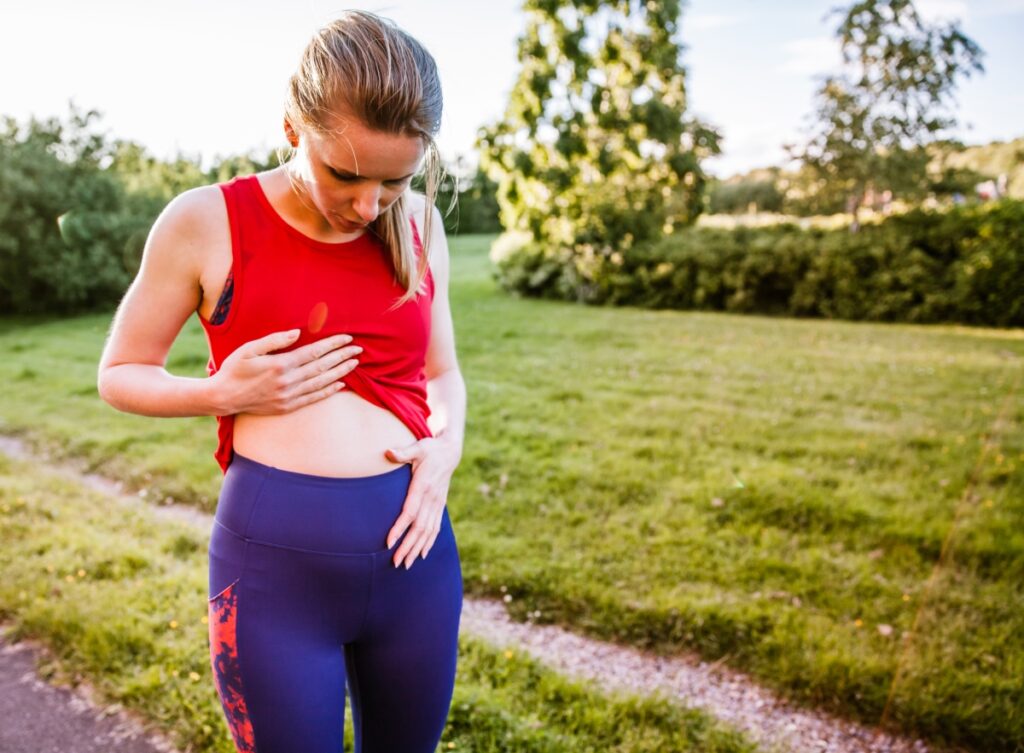 Your gut and gut microbes play important roles in your brain and mental health. Modern science is trying to fully understand how. But we now know that the gut-brain-microbiota axis includes:
The gut, brain, and the gut microbes
The millions of neurons between your gut and brain
The physical and chemical connection between the three
Microbes in our gut can modulate the brain-gut axis via various mechanisms, including changes in microbial composition or the production of neurotransmitters. This means that chemicals produced by your gut also affect your brain.
Related: Reset your gut in three simple steps
Since serotonin is a "happiness hormone," you may expect the brain to be the center of its production. But your gut is the source of over 90% of your serotonin. Also, your gut bacteria regulate the production of serotonin by gut cells. Low serotonin levels have been linked to mood disorders and memory problems, which are also brain fog symptoms.
Certain bacteria in the digestive tract can produce metabolites that harm the brain's mitochondria function. For example, inflammation and some gut bacteria can convert tryptophan into quinolinic acid, which is neurotoxic. Quinolinic acid may contribute to brain fog, mental health, and neurologic disorders.
Unhealthy Diet
You are what you eat. The clarity of our thoughts and ability to focus are all directly correlated with our diet. Therefore, an unbalanced and unhealthy diet is among the possible causes of brain fog.
Unhealthy foods are low in micronutrients that are important for mitochondria function. Also, they can cause inflammation and increase oxidative stress, further inhibiting brain energy production. These foods include:
Sugar and high-fructose corn syrup
Artificial trans fats
Vegetable and seed oils
Refined carbohydrates
Excessive alcohol
Processed meat
Some people find that their brain fog improves once they stop eating these foods. Mainly unhealthy diets can cause leaky gut and metabolic endotoxemia.
Leaky Gut (Intestinal Permeability)
Brain fog may also signal a leaky gut, also known as increased intestinal permeability. When you have a leaky gut, microbes and food can be exposed to the immune system, causing inflammation. 
Causes of leaky gut include:
Unhealthy stress response
Unhealthy gut bacteria
An unhealthy diet high in saturated fats and inflammatory foods
Gut health issues
Traumas, health defects, surgeries
Symptoms of the leaky gut may include:
Food sensitivity
Fatigue and brain fog
Mood swings
A leaky gut, especially from high-fat or sugary meals, can also cause metabolic endotoxemia. This is when a toxic component of Gram-negative bacteria cell walls, lipopolysaccharides (LPS), leaks into your bloodstream and causes chronic inflammation. Metabolic endotoxemia can contribute to insulin resistance, weight gain, brain fog, fatigue, and other health issues.
Endotoxemia increases many inflammatory signals in the body, such as interleukins and tumor necrosis factors. The inflammation increases oxidative stress, which reduces brain mitochondria function. Endotoxemia also changes how cells use oxygen, increasing the production of oxidative agents and decreasing mitochondrial function.
Nutrient Deficiencies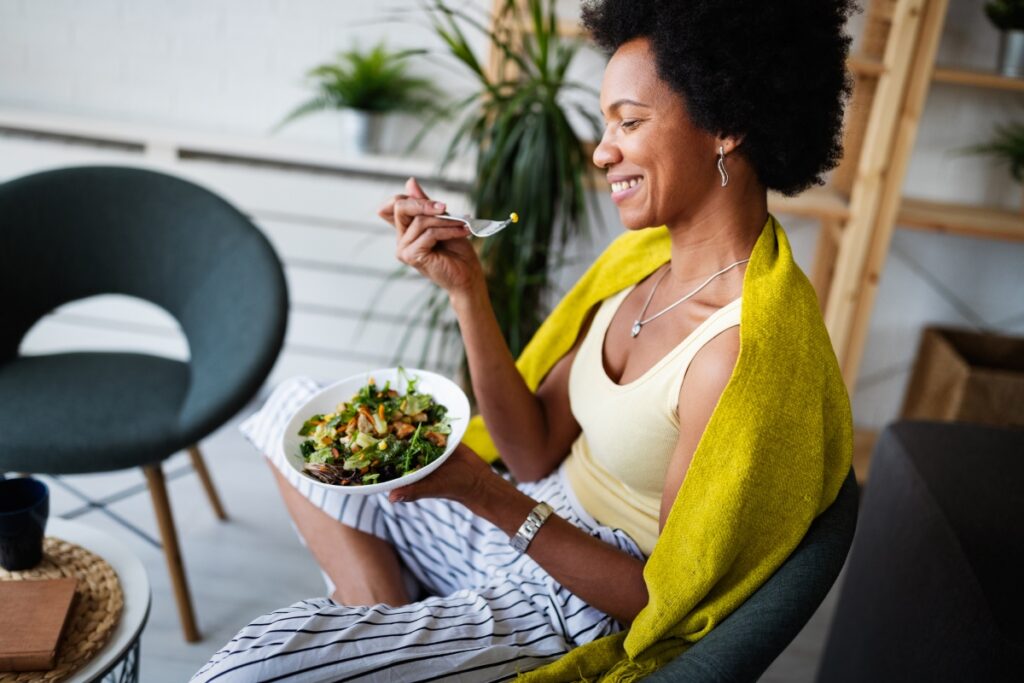 Nutrient deficiencies can cause brain fog because your cells need nutrients to produce energy effectively. 
If you can't get enough of these nutrients, consider supplementing. Many people benefit from temporary high doses of these nutrients if their brain fog is caused by low vitamins, minerals, and other nutrients. Here, we discuss some nutrients most commonly associated with brain fog symptoms.
Omega-3 Fatty Acids
Omega-3 fatty acids have many health benefits. They make us smarter because they provide energy and make up the membranes of our neurons. Moreover, they influence the flexibility of membranes, which contributes to better mitochondria signaling.
Also, omega-3 has anti-inflammatory properties and reduces discomfort. It makes us leaner by improving insulin sensitivity and helping our bodies use stored body fat for energy.  Here, we focus on its role in improving brain health and brain fog symptoms such as difficulty with attention and memory.
Many studies support findings that omega-3 fatty acids limit neuroinflammation by reducing cytokines and increasing lipid mediators responsible for the resolution of inflammation.
Daily supplementation of 1.25 or 2.5 grams of omega-3 fatty acids reduces memory decline in people experiencing loneliness. It also may improve symptoms of mental health challenges and boost mood if taken daily in a concentration of at least 1 gram.
Furthermore, it also helps with mental unease. People with this issue may also experience brain fog symptoms as it affects mood, memory, and the ability to focus.
B Vitamins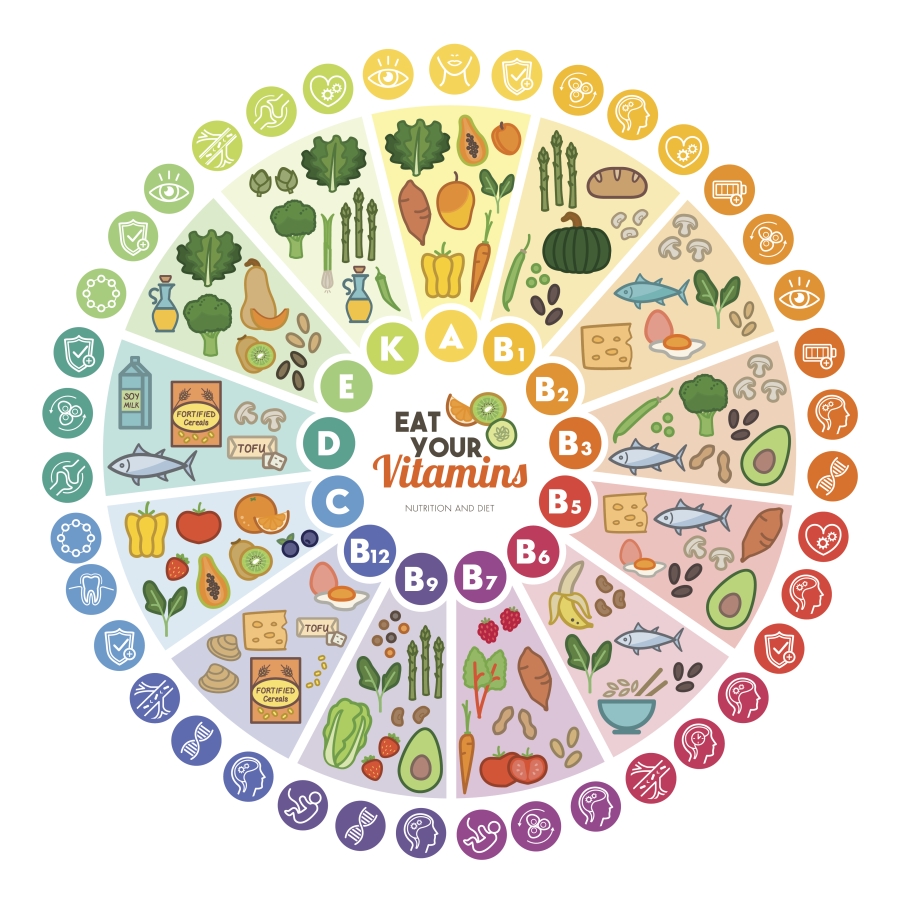 Vitamins from the B complex usually involve eight vitamins:
B1 (thiamin)
B2 (riboflavin)
B3 (niacin)
B5 (pantothenic acid)
B6 (pyridoxine)
B7 (biotin)
B9 (folate)
B12 (folic acid).
Low B12 may worsen brain fog symptoms related to memory and concentration.
But remember that these B vitamins work together in your mitochondria and brain. So, it is usually better to consume B complex than B12 alone if you want to address brain fog symptoms.
Scientists examined the effect of vitamin B12 supplementation on vitamin B12-deficient patients with noted symptoms of minimal cognitive impairment.
A total of 202 patients underwent vitamin B12 replacement therapy. Out of them, 84% (171) reduced their cognitive impairment symptoms, and 78% (158) improved scores on memory and attention after B12 supplementation.
Low or deficient levels of B12 and B6 are associated with poor memory and concentration and may worsen brain fog symptoms.
Vitamin D
Vitamin D is an essential fat-soluble steroid hormone from sun exposure and food. It is necessary for the proper function of the immune, hormonal, and nervous systems. Therefore, low vitamin D levels may negatively affect cognitive functions and give rise to brain fog.
Therefore, vitamin D supplementation may help alleviate brain fog and improve mental health and mood.
Magnesium
Magnesium is essential for various body functions, including energy production, nerve function, metabolism, and promoting blood pressure regulation.
75% of Americans do not consume even the recommended daily magnesium intake. This can contribute to brain fog symptoms like poor concentration. They may also be more susceptible to unhealthy stress responses due to low magnesium. This can further contribute to mental unease and poor memory.
In a study including 2,466 60-year-old patients, those with higher magnesium intake levels had better performances on cognitive tests and lower risks of developing cognitive impairments than those with low magnesium levels.
Poor Sleep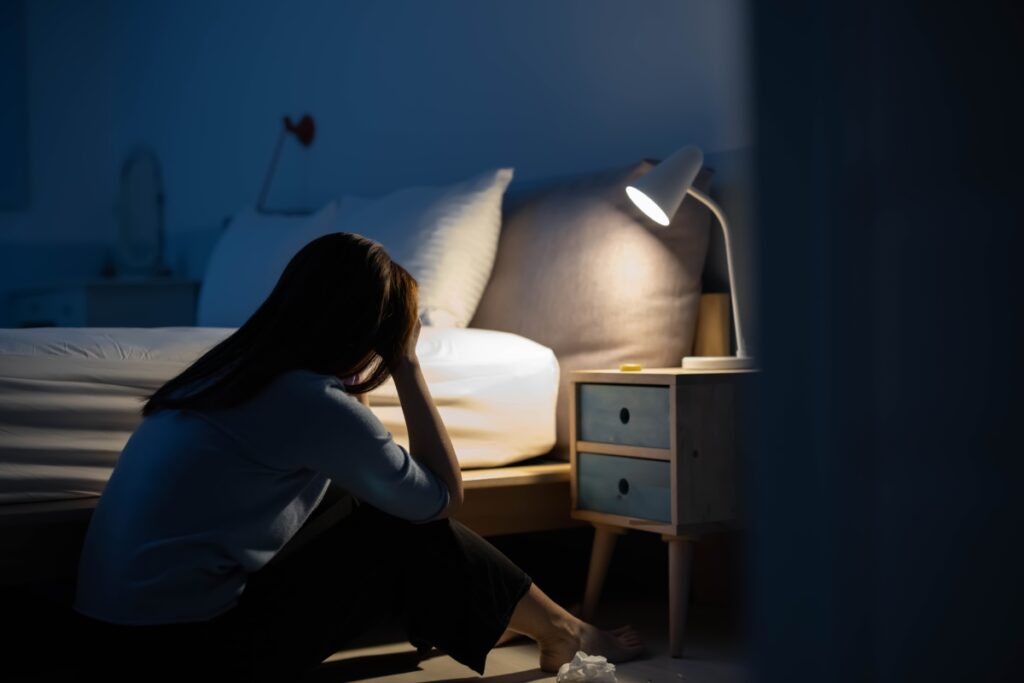 Poor sleep increases unhealthy inflammatory and stress responses, which reduces mitochondria function. This can also damage the mitochondria and neurons.
Adequate and high-quality sleep is vital for the brain's normal function, especially during early developmental stages. Sleep disturbances and deficits during early life may have detrimental consequences. They could be linked with later-life cognitive and behavioral impairments.
Also, sleep deprivation disrupts our brain cells' ability to communicate, which leads to temporary mental lapses and affects memory and visual perception.
If you often wake up tired and brain fogged, consider asking your doctor for a sleep study to rule out sleep disorders.
Stress and Traumas
Stress is the number one cause of brain fog and other mental and clinical conditions. It weakens your immune system, increases blood pressure, causes mental fatigue, and makes you feel exhausted and unable to focus or think. If you experience this type of fatigue, the best solution is to get some rest, as well as try healthy, effective supplements, such as mood supplements, to help promote healthy stress response.
Oxidative stress affects mitochondria function and structure. Mitochondrial failure is considered a crucial factor in mental disorders' pathogenesis.
Scientists evaluated the effects of exposure to stress on mitochondrial function and structure in the mouse brain. They found that stress is associated with symptoms of mental health challenges, reduced mitochondrial respiratory rates, and damaged mitochondrial microstructures in the brain.
Stress also affects mitochondrial function in the brain by altering cortisol levels. Impaired mitochondrial function in brain cells reduces cellular resilience and plasticity and impairs the function of synapses.
Stress and trauma increase cortisol which can also increase blood sugar levels and suppress the immune system. However, long-term exposure to cortisol may damage nerve cells in the hippocampus (the brain's memory center).
The hippocampus is a significant component of the human brain that enables the consolidation of information from short-term to long-term memory. Therefore, its impairment can cause learning difficulties and forgetfulness. Sustained stress may lead to high levels of cortisol circulating in the body, which can affect mood.
Medication and Recreational Drug Use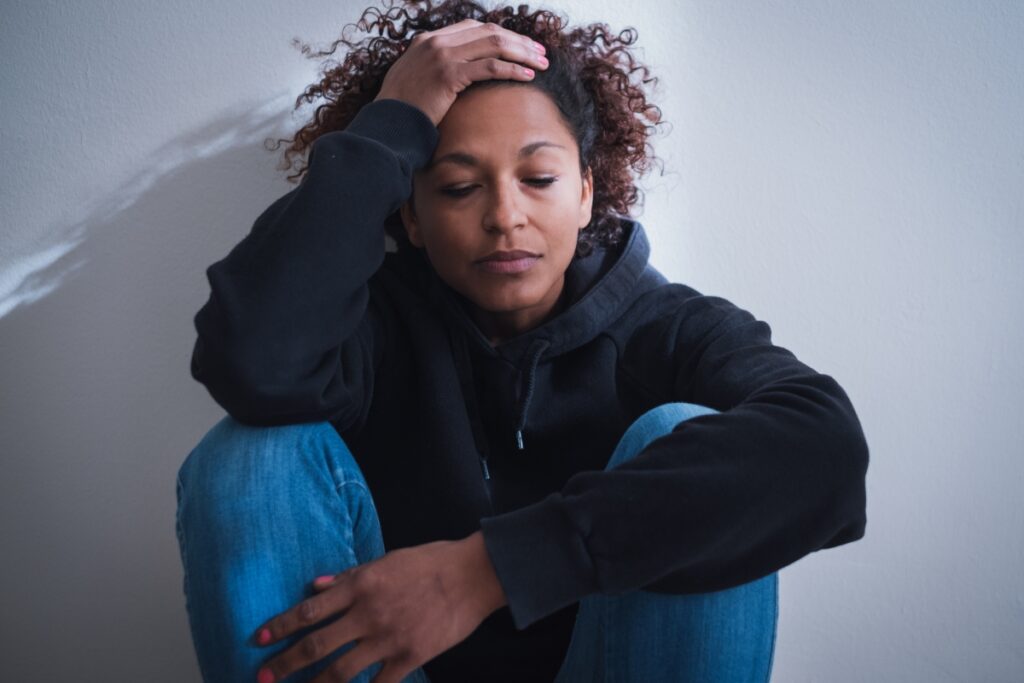 Suppose you are experiencing symptoms of brain fog while consuming medications or drugs. In that case, you should immediately consult your physician or pharmacist to replace a drug or lower the existing dosage, as it may be a side-effect of medication, such as:
Antianxiety drugs (Benzodiazepines)
Cholesterol-lowering drugs (Statins)
Antiseizure drugs
Parkinson's drugs
Antidepressant drugs
Narcotic painkillers
Hypertension drugs (Beta-blockers)
Antihistamines
Incontinence drugs (Anticholinergics)
Sleeping aids
Researchers found that chronic alcohol consumption is linked to a decrease in the brain's grey matter, consisting of nerve cells and connections between neurons. Also, it is connected with a decline in the brain's white matter integrity, consisting of long nerve fibers that collect information through the nervous system. 
Marijuana use is also linked to brain fog symptoms. It is related to declines in the integrity of white matter. It also affects the quality of connections between brain cells, especially those who started consuming it at a young age.
If you aim to maximize your brain function and fix brain fog, you should avoid alcohol and marijuana. Scientists are still working to understand which is worse and their combined effects when you use both. But we know that they both can cause brain fog.
Cognibiotics – the Supplement to Support Healthy Cognition!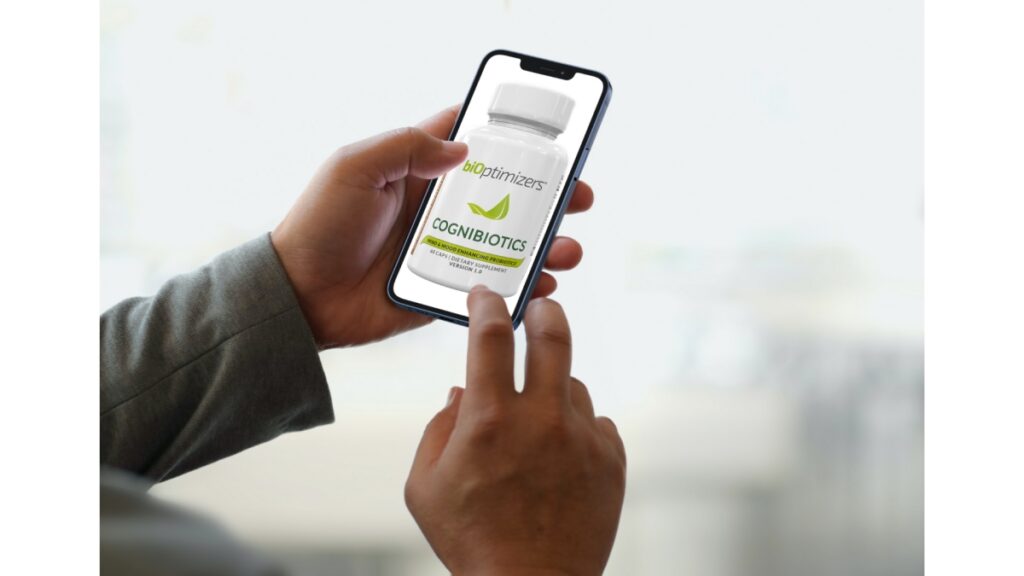 Brain fog can be troublesome. The good news is that, in most cases, you can address the root causes and resolve them. Getting enough sleep, balancing your diet, getting enough rest after hard work, managing and controlling your stress, etc., are all effective ways to get rid of brain fog.
Nootropic supplements can also help with brain fog by improving your brain's mitochondria function, increasing brain blood flow, and counteracting oxidative stress.
Cognibiotics (mood supplements) or supplements for brain fog are currently the only supplement on the market that supports the gut-brain axis and works as a nootropic. Studies show that the herb in Cognibiotics improves the gut microbiome, which helps with mood.
Our formula results from a powerful combination of 17 herbs that support mood and cognitive function by improving gut microbiota. At the same time, the product also includes 10 bacterial species that work together to boost brain health and promote a balanced stress response.
Cognibiotics:
A nootropic blend that improves brain health, mental clarity, learning, memory, and focus by improving the gut bacteria
Helps with brain fog and procrastination
Promotes relaxation and balanced stress responses
Boosts cognitive function, mood, and stress resilience by improving your gut flora
Improves the balance of neurotransmitters, including acetylcholine, serotonin, GABA, and dopamine, in the brain
Protects the brain against oxidative stress
Improves blood flow to the brain
Supports digestive health and regularity