MEET BIOPTIMERS' EDITORIAL TEAM
BiOptimizers mission is to "End physical suffering by optimizing digestion, optimizing brains, and activating BiOptimized  health."
Each piece of breakthrough content is scientifically researched, written, reviewed, and fact-checked by health professionals with you in mind. To help you reach a state of health far closer to your genetic potential as a human. Everything from fitness to emotional well-being, immune system capacity, digestive health, brain function, and a host of other factors are all an integral part of health. 
We strive to provide you cutting edge content which focuses on the core fundamentals you need to become biologically optimized and experience extraordinary health, aesthetics, and performance.
Our health experts ceaselessly monitor the health and wellness industry, and never stop evolving. We keep researching and testing to deliver on our commitment.
We are honored to share with you the practices, principles, and products that have allowed us, and tens of thousands of people to achieve remarkable levels of BiOptimized health.
Author, Athlete, Nutritionist and Expert on Fixing Digestion
3-Time Canadian national All Natural Bodybuilding Champion who competed as a vegetarian, former Mr. Universe Competitor, host of The Awesome Health podcast, Wade Lightheart is one of the world's premier authorities on Natural Nutrition and Training Methods.
Having majored in Sports Science at the University of New Brunswick, he has authored numerous books on health, nutrition, and exercise which have sold in over 80 countries. Wade also serves as an advisor to the American Anti-Cancer Institute, and is the Co-Founder and President at BiOptimizers, a digestive and health optimization company.
He's been in the health industry for over 25 years, coached thousands of clients, and is sought out by athletes and high-performance oriented individuals worldwide for his advice on how to optimize their health and fitness levels.
Matt Gallant is an entrepreneur, a poker champion, an ex-rock guitarist, a serial entrepreneur (who's built 13 companies in the last 20 years) strength and conditioning coach with a degree in kinesiology.
He is also the CEO and co-founder of a company called BiOptimizers whose mission is to discover, present, and share supplement products and health strategies backed by cutting-edge research that leads to a happier, healthier, and more fulfilling lifestyle.
Dr. Nattha Wannissorn, PhD, is a scientist who makes health research accessible to the general public through health and wellness blogs. She received her PhD in Molecular Genetics from the University of Toronto and BA in Molecular & Computational Biology from the University of Pennsylvania.
Nattha is also a biohacker, Functional Diagnostic Nutrition Practitioner, Registered Holistic Nutritionist, certified Superhuman Coach, and Fitness Coach with a focus on women's health and over 5 years of client experience. Her 14 years in academia focused on the functional genomics of cancer. She has co-authored publications in leading journals such as Cell and Cell Host & Microbes.
Currently, she is the CEO of Wellness Medical Writer, the science communication company for the health and wellness industry. Her work has reached and improved the health of over 3 million readers.
BA, DC
Chelsea has a Doctor of Chiropractic degree from Life University and a BA in journalism from Allegheny College. She lives to empower others in reclaiming their health and fullest life expression, and loves to use storytelling as a way to connect, inspire, and educate.
BSc, MS
Adna Sijerčić is currently earning her PhD in Genetics and Bioengineering. Her personal experience with chronic disease, former role as a wellness and fitness coach, and love for science inspired her to improve her health and performance through more natural approaches. She has also served as an editor for the university's magazine, BurchGene.

Adna Goralija once imagined herself attending medical school, but a high school biology class focused on genetics inspired her to dive deeper into the world of science and explore the unknown. She is passionate about empowering future generations and invests much of her free time into community service and social justice work.
Amra Džuho is currently earning her Master's degree. She is a writer for the University's magazine, BurchGene, and has been published in peer-reviewed journals on a variety of topics. She is most passionate about molecular biology and human health, and finds motivation in sharing her knowledge with others.

BSc
Nejra Bektaš is currently working toward her Master's degree. She is most passionate about microbiology and understanding the ways in which science can improve human health. She has published a study on the antibacterial effects of citrus juice and intends to continue studying plants and the ways in which they may serve as more natural remedies for disease and illness.
BSc, MS
Nermin Đuzić fell in love with the natural sciences after overcoming his own health challenges early in life. He is working toward his PhD and aspires to raise the standards in healthcare and education, creating greater accessibility and quality of life. He serves as an executive editor for IBU's BurchGene magazine, as well as an editorial assistant for its Journal of Natural Sciences and Engineering.
Neira Crnčević found a passion for scientific writing while working on the thesis for her Bachelor's degree. She enjoys applying her understanding of genetics and bioengineering to the natural sciences, and has a particular interest in chemistry, molecular biology and microbiology.

Sara Deumić is currently working toward her bachelor's degree. She's always had an interest in science, and through her education, has found that she truly enjoys the challenge of explaining complex topics in new and simple ways.
Dado Latinović always had a love for foreign language, acting and design, but found his passion in the natural sciences. Much of his research has been focused on nutrition. Family illness, and the drive to help return them to health, inspired his studies on the effects of food additives. Most recently, he explored the nutritional values of green algae.
Amar Mujkić found his passion for science at an early age and is now earning his Bachelor's degree in Genetics and Bioengineering. He most enjoys writing scientific articles on complex topics, and recently published his first peer-reviewed article, "COVID-19 diagnostic approaches: an overview." He serves as a staff writer and editor for the university's magazine, BurchGene.
Amar is currently working alongside colleagues and professors in studying the effects of COVID-19 on the greater Bosnia and Herzegovina population, as well as the effects of overusing antibiotics on the human microbiome. He is most interested in neurology.
Aida Ombašić is most interested in understanding human behavior. Her lab experience at IBU has solidified her commitment to a career as a scientist. She loves to find ways to make complex theories practical and easy-to-understand.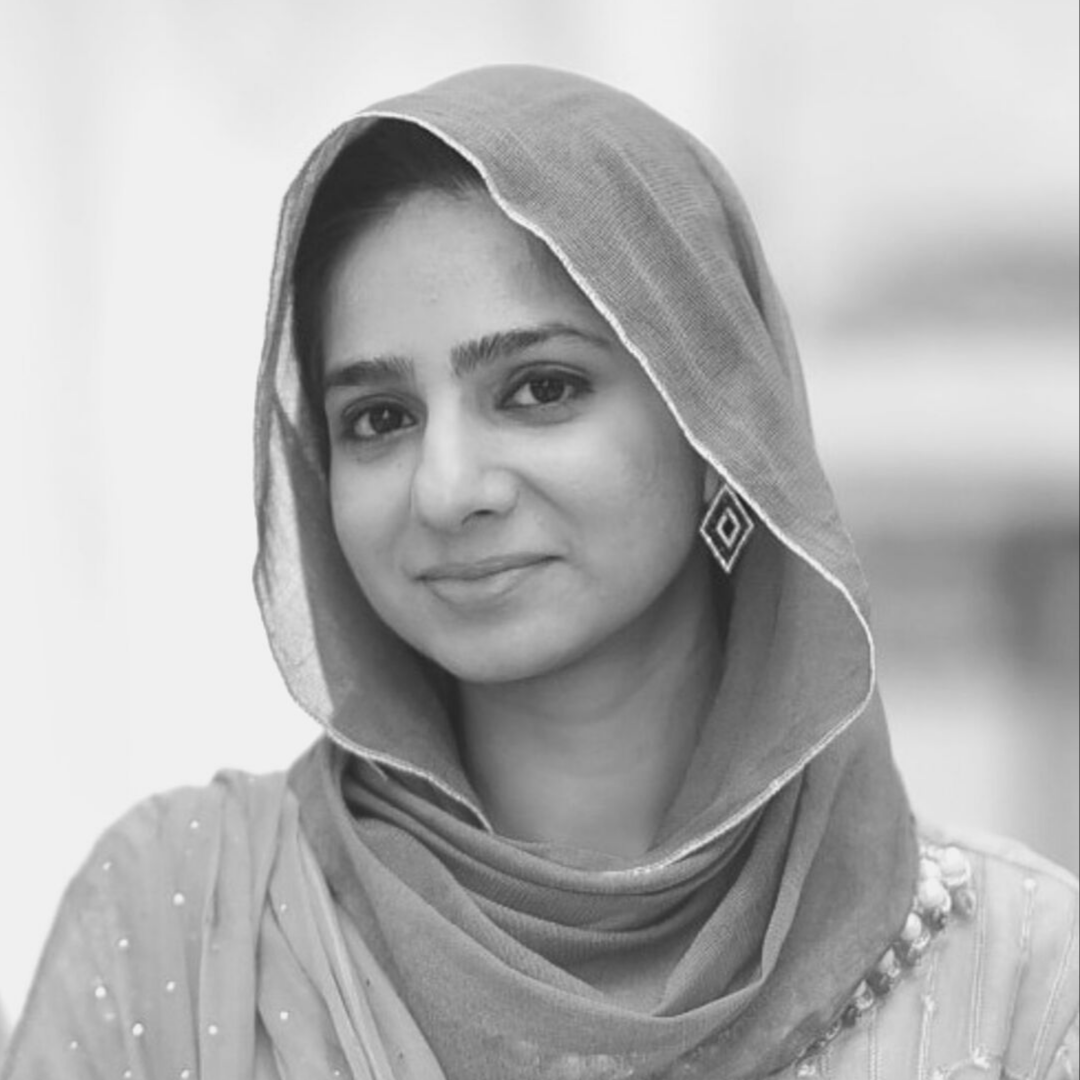 BDS, MPH
Unber is a writer specializing in the health industry. She has a Bachelor's degree in Dental Surgery and earned her Master's in Public Health. She is passionate about writing health content that supports, educates, and empowers the readers.
She believes in sharing thoroughly-researched, easy-to-understand health information. She loves to learn about health inventions and contributes regularly at Health Tech Insider through her role as a health technology writer. She has been writing health content for over 6 years and can be found on LinkedIn.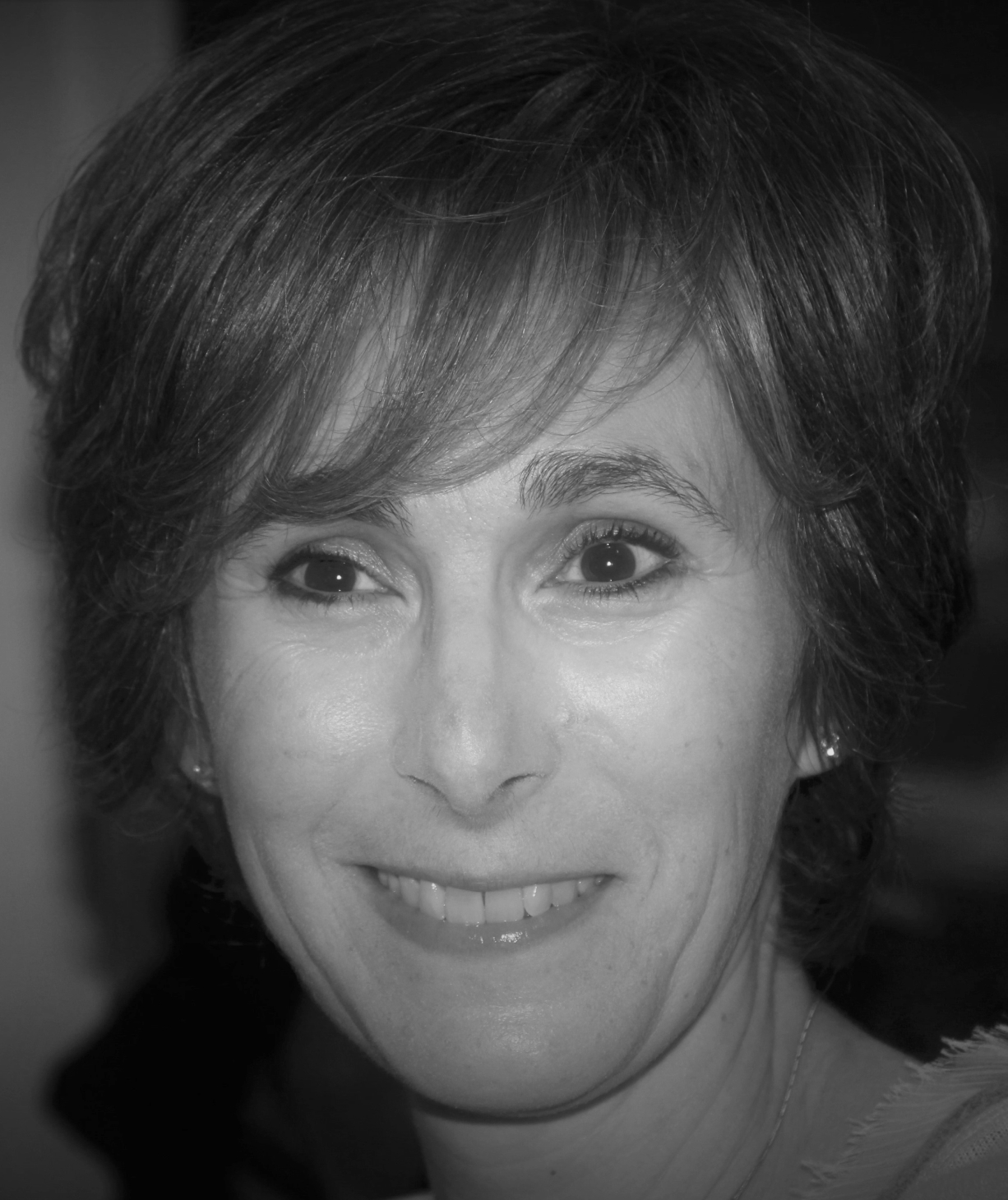 Karen Gilman is super passionate about healthy living and eating. She has a degree in holistic nutrition as well as a BA in psychology and a certificate in marketing. Now she is currently working on various marketing projects in the health and wellness field. She also loves spending most of her spare time cooking in the kitchen.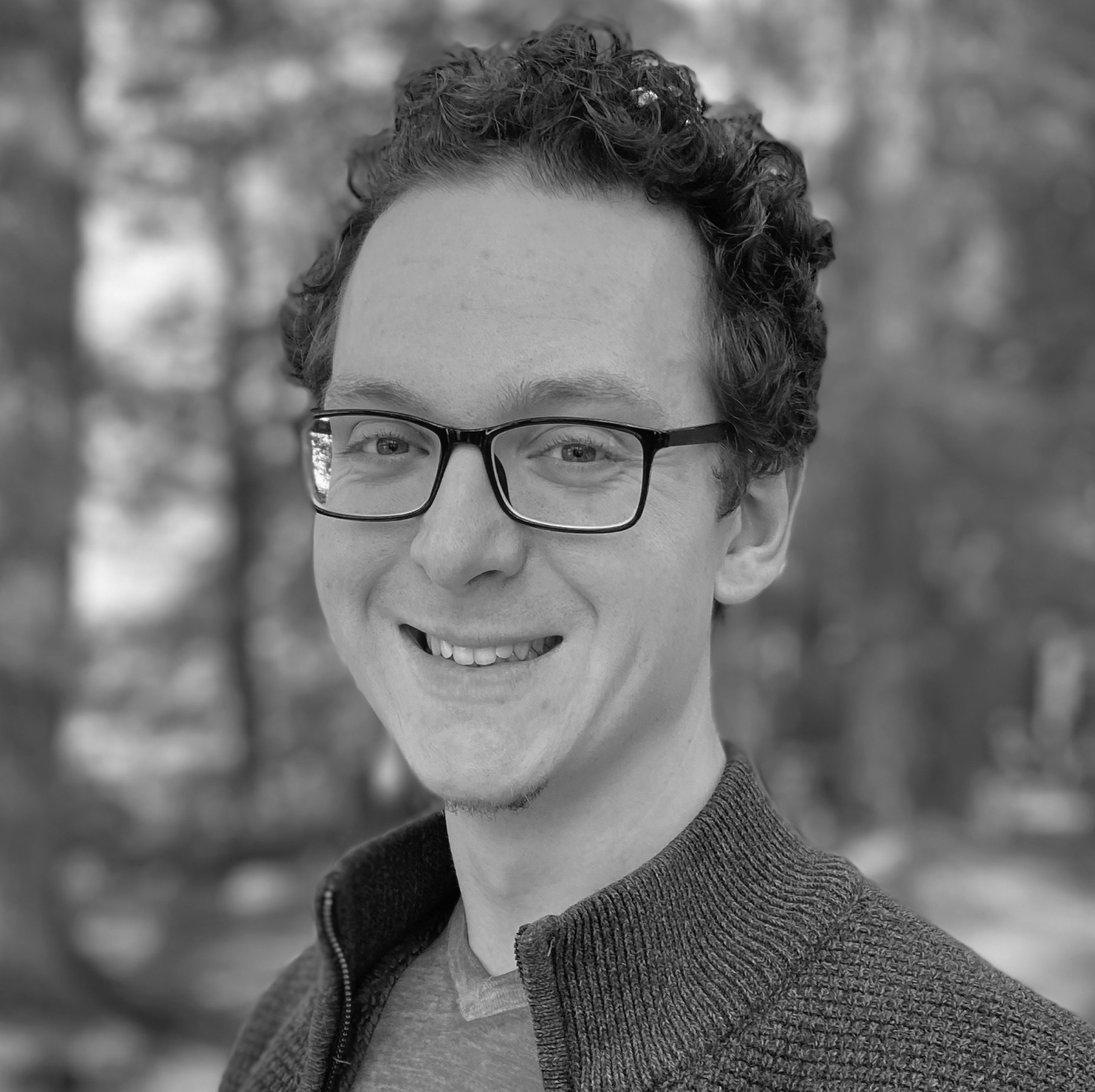 Holistic Nutritionist and Health Coach
Bryan Hardy is a Certified Nutritional Practitioner and Holistic Lifestyle Coach who helps men dealing with fatigue and overwhelm to take back their energy and re-vitalize their mind, body, spirit and life.
He is fascinated by the human body's ability to adapt and recover and is always learning in the areas of movement, nutrition, mindset, and regenerative living.
He loves adventures, cooking, singing, campfires, comedy, and bringing people together for deeply nourishing and transformational experiences.
Hana Efendić is a science student interested in research, innovation and writing. Her current focus is in biotechnology, and also raising awareness about many local and global issues. She has a lot of ideas regarding novel tests and devices, and she is actively moving towards her goal: becoming a scientist that the world is going to remember.
BiOptimizers Health Experts and Reviewers
BiOptimizers' content is researched created, fact-checked, and reviewed by qualified health writers, editors, doctors, and other contributors. A vetted group of consulting professionals supports our in-house editorial team, including our licensed nutritionists and dietitians.
Gina Brown, ND is a naturopathic resident at Fairfield Family Health, a busy intergrative practice in Connecticut, USA. Gina received her Bachelor of Science in Human Nutrition and her Bachelor of Science in Human Kinetics from Saint Francis Xavier University, Canada, in 2015 and 2014 respectively. In 2022, she completed her Doctor of Naturopathy (N.D.) at the Canadian College of Naturopathic Medicine, Canada.
Dr. Brown has published several research papers and presented posters at international conferences, such as in Naturopathic Doctor News and Review. She is passionate about staying up to date with current evidence-based research and strives to provide valuable insights into the relationship between diet, lifestyle, and health.
Dr. Jose Angel Barrientos, ND, is an integrative physician at Healing Roots Center for Transformation in San Diego, California. He focuses on Gastrointestinal health, Men's health, Sports medicine, and Longevity medicine. He has also completed additional training in numerous other modalities, such as IV nutrient therapy, hyperbaric oxygen therapy, botanical medicine, and nutrition. Outside the clinic and learning, Dr. Barrientos teaches many core subjects including Gross Anatomy, Botanical Medicine, and more at Bastyr University in San Diego.
Rachel Colthrop, L.Ac is a licensed acupuncturist and herbalist in the states of Washington, Montana, and Idaho. Aside from herB.Sc. in Natural Health Sciences and a M.Sc. in Acupuncture and Oriental Medicine from Bastyr University where she received awards for her dedication to herbalism. She also studied in Shanghai and observed at Nanning Provencial Hospital in 2004. She runs several busy acupuncture and Chinese medicine practices since 2004. She's also got a previous background in forensic, toxicology, and social services.
Dr. Blake Myers, ND is a naturopathic doctor at Chiron Healing Arts. Clinically, Dr. Myers' 8 years practice experience focused on patients complex chronic illness, chronic pain, and integrative addiction medicine, as well as primary care for infants to the elderly. Currently, Dr. Myers is a full-time faculty in Integrative and Functional Nutrition at Saybrook University.
Dr. Myers is a published author of the The Natural Apothecary, an introduction to natural medicine and evidence-based applications for common chronic health conditions. T "
BiOptimizers health content is scientifically reviewed by a team of professionals or fact-checked by professional journalists to ensure accuracy. Our health reviewer team covers a wide range of health specialties, with extensive experience in the health and wellness field.
BiOptimizers carefully assesses all potential health and wellness writers. We vet our content creators for subject matter expertise and relevant life experience. We train them on research and sourcing best practices, and we provide regular feedback and ongoing coaching.
BiOptimizers references, sources, and citations
BiOptimizers has strict sourcing guidelines and rely on peer-reviewed studies, academic research institutions, government agencies, and medical associations.
Every piece of content is thoroughly researched, and sources are vetted to ensure they are recent, authoritative, and objective. Primary sources, including studies, scientific references, and statistics, are linked within each article or can be found in the resources section at the bottom of our articles.