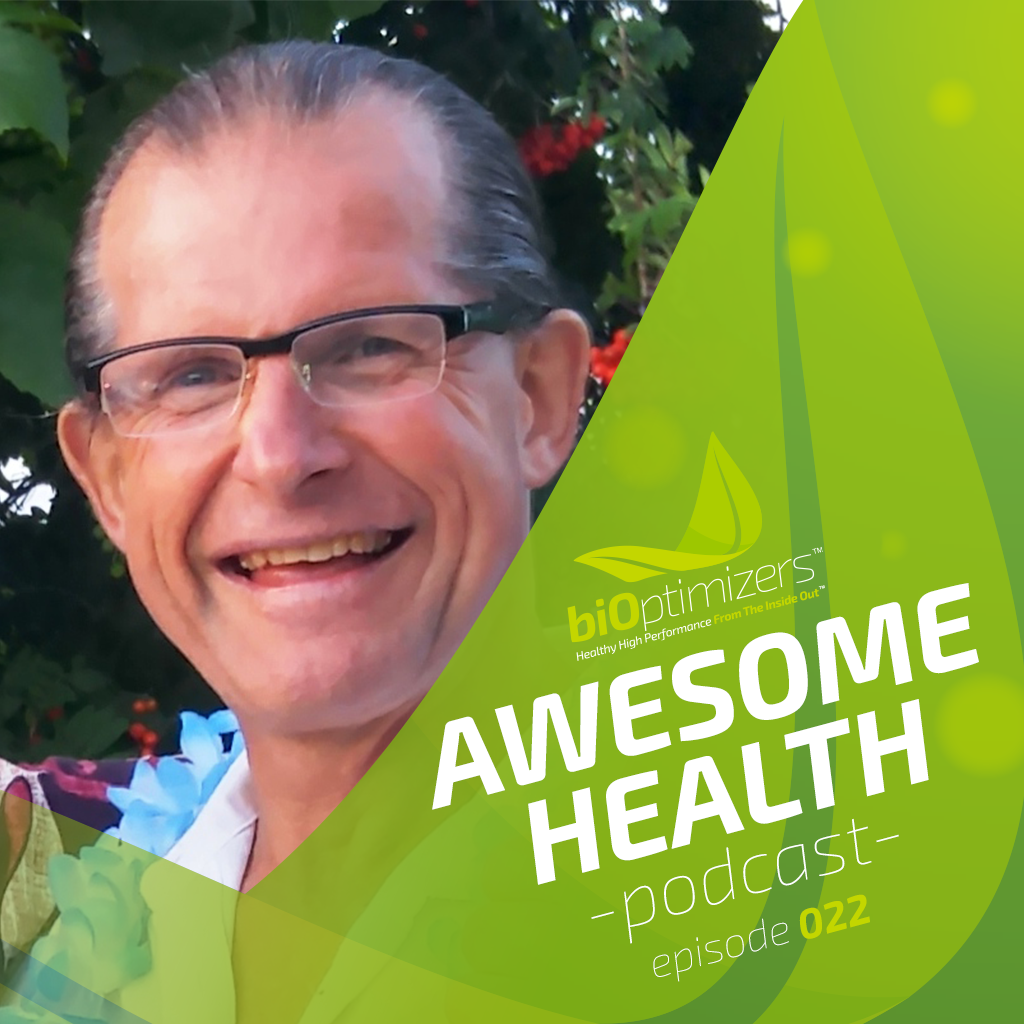 What is your philosophy of health? Cory Holly has built his life based on his philosophy of health, including the Cory Holly Institute. Today CHI is in 30 countries and has educated 8,000 students.
On today's Awesome Health, Cory and I talk about how his personal philosophy and unwavering commitment to health have helped make CHI what it is today. Since his teenage years Cory has been committed to his own health and the well-being of others, and you'll hear how it all began. We dig deep into his own story and the lessons he has learned throughout his life.
This is one episode you'll want to listen to again and again because there's so much knowledge packed into it! Get ready to learn from the master himself, Cory Holly, on today's Awesome Health podcast.
More About Awesome Health with Cory Holly
Cory has a bio about a mile long so rather than list all of his accomplishments and awards, I asked him to tell us who he is and in response he shared a story.
Recently he took a trip with his son, Michael, and they visited Vegas for a night before renting a car and driving to the Grand Canyon Monument Valley and Zion Canyon. Along the way Michael asked Cory who are you and what makes you tick? What are you all about? Cory asked his son to answer those questions and Michael said he thinks ultimately, outside of all the fanfare, you're just a basic gym rat and that's what you are!
And his son nailed it – Cory says he is a gym rat to a tee. Add on the fact that Cory is a true hippie: make love, not war. He detests violence in any form.
As Cory and Michael talked more they got onto the subject of passivity and how to deal with scenarios that you know will lead to conflict. They ventured into philosophical territory, a topic Cory loves. He believes a man has to have a philosophy and define not who he is but discover where he is. When you can come to terms with the answers to those questions you start to get in touch with what he calls reality.
And as he has discovered, in order to achieve anything he has to be well. That is the overriding principle of anything and that is his destiny, his birth right and what nature has designed within me. He knows the way to fully enjoy his life and his potential is by being well and making progress in every part of life from mental to emotional and physical.
That approach has served him well, at the age of 59 he has remarkable muscle mass and is incredibly fit. In fact, he is in Master's Track and Field competing in the sport of the hammer. His goal is to set a new record in his age group and that motivates him to show up and do the skills training.
Health and Wellness Lessons From a Master
So how has he gotten to this place? What lessons has he learned along the way that he can pass on?
The biggest lesson he has learned to date is how to reject everything he was told as a kid. The conventional education system didn't prepare him for reality and didn't teach him the things he needed to know. The greatest thing lacking is when he graduated from high school he wasn't equipped with the knowledge to look after himself: he didn't know how to keep himself healthy.
When you see a high school graduate you do not see health consciousness! They don't know how to eat properly, they don't know nutritional science or biochemistry or proper exercise technique and form. Without that knowledge, a person cannot be healthy today. Movement has to be incorporated into our day to day lives because it's not part of how we live. We take cars everywhere or trains or planes, we don't walk.
He also had to reject the employee mindset he had been taught. He didn't see himself as the entrepreneur he truly is and he had to discover that by being greatly disappointed and betrayed by the system, and being mistreated and abused by many employers.
For example, he once worked pounding rocks on a beach in Greece. In that experience he knew what he didn't want to do and he committed to finding out what it was he was designed to do. In the mean time, he would continue the rock work because he needed to eat.
However, he would take with him the lifelong lesson of doing what you love in this lifetime because there is nothing after. There is nothing left after you are gone.Everything you think matters will move away out of the horizon when someone you love is sick or dying and in that moment you ultimately see what matters most.
Sharing His Principles and The Basic Tenets of Health
At what point did he commit to not only learning these principles but sharing them around the world?
Cory tells us his father wasn't in his life when he was growing up. His surrogate father was his grandfather, and he died at 69. Later on Cory would learn why his grandfather died young: he was a smoker who was unhappily married and he was a workaholic. He never exercised and he enjoyed "hitting the bottle".
But for Cory losing his only paternal influence at a young age was damaging, as it is for any young man. He was already dealing with the fact that his father had walked out of his life so losing his grandfather was an extra difficult blow.
That is where sport stepped in: sport became the compensation for the vacuum left by his grandfather and his father. People called him a "natural" athlete, but Cory thinks he was more motivated to do well than having natural talent for sport.
For him, he was motivated to do well and was driven to achieve. It's something he sees in a lot of athletes: they are driven by anger and are fueled by it. But the experiences of his personal life culminated to help him make sense of it all.
He goes on to share the story of Ayn Rand's Howard Roark in The Fountainhead and how he related to the character and his uncompromising commitment to his individuality and his vision.
He had been led to believe by many people in his life that he would never succeed and he would never achieve anything of note. He was a renegade and a disruptor who couldn't fit in anywhere, and that was part of his struggle.
So when he found Ayn Randy's Howard Roark, a man who wouldn't settle for money nor fame nor power nor glory, he found he could relate to and identify with this character.
He admires that characteristic in a man or a woman: someone who won't sell out because they understand how futile it would be to sell their soul for a dollar. Cory gives a few other examples of similar characters from the media – Spock and Superman.
Ultimately, he would be inspired by these characters' lessons to not compromise the work he has done (especially with his institute).
We go on to discuss how we can transform our genetic predispositions, why walking is fundamental to our well-being and the basic tenents of living a healthy lifestyle.
Those basic tenents are as follows:
Clean air.
Water. His formula is 30 ml per kilogram of lean mass.
Food. Real, whole food that is from plants and animals.
He gives an example of what he eats every day: two big salads with protein, alternating juices including ascorbic acid (he explains why Vitamin C is so needed by athletes). He also includes feta cheese into his salads, and eats another 4-5 meals a day for a total of 6-7 meals each day.
Cory breaks down those meals as well as the supplements he takes every day, why we should eat entrails regularly and what they do at Cory Holly Institute. Join us to hear the details on this fascinating and illuminating episode of Awesome Health.
Certified Sports Nutrition Advisor (CSNA) Online Education Program
BiOptimizers has teamed up with the Cory Holly Institute, the world leader in holistic, integrative and functional sports nutrition education and certification.
The CSNA Education Program connects each student to the most updated and sophisticated leading edge information science has to offer in sports nutrition, anti-aging, health & fitness. It is considered by many experts to be at the cutting-edge of holistic sports nutrition, research and counseling for trainers, doctors, coaches, teachers, health food store retailers and athletes.
All Students Receive:
CSNA Certificate of Graduation
200 BCRPA credits for all 10 modules (20 BCRPA credits per module)
BiOptimizers CSNA Student Tuition Special: $995.00!
CSNA Education Program Enrollment
Episode Resources