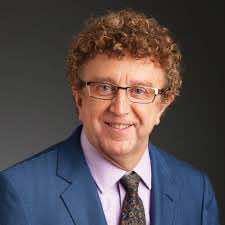 What if you could retrain your brain in 7 days AND condense the benefits of 40 years of meditation into that one week? That's exactly what today's guest does for his clients.
Dr. James Hardt of the Biocybernaut Center is here to tell us how his trainings reconfigure your brain for the better, and what the benefits of this training are for your business and your personal life. I also share my personal experiences with his alpha training, and the impact its had on me.
In this episode of Awesome Health, you'll also hear:
What are the three keys to manifesting anything?
What percentage of your success is attributable to your IQ vs EQ?
How I generated an extra 7 figures in 18 months (without extra effort).
And much more!
More About Awesome Health with Dr. James Hardt

I had the pleasure of recording this show live from the Biocybernaut Center in Sedona, Arizona. A few years ago I came here and had an amazing transformation in my capacity to think, as well as a profound spiritual opening. Dr. James Hardt is the founder of this center and we've become friends since my initial visit.
James' resume is impressive and clues you in on who he is and how he's become the pioneer in brain retraining. He holds a B.S. in Physics from Carnegie Institute of Technology, and an M.S. and Ph.D. in Psychology from Carnegie-Mellon University and he has done post-doctoral training in Psychophysiology at the Langley Porter Psychiatric Institute at the University of California at San Francisco.
He has dedicated his life in the research and development surrounding brain wave training. And it all began when he was a physics major at Carnegie Institute of Technology. He came out of the student union after lunch one day and there was a sign advertising Dr. Joe Kamiya speech on brain waves and consciousness. The speech started in ten minutes and James didn't have a class – it was the perfect set up and he attended.
The talk was beyond fascinating for James, and after it was over he approached Dr. Kamiya. James was going to be in San Francisco that summer and asked if he could get in touch with Dr. Kamiya. When the doctor said he was too busy, Joe offered to write Dr. Kamiya a letter with big spaces where he could add his reply if he wanted to so they could correspond.
Between that fateful talk by Dr. Kamiya and his summer in San Francisco, James read everything he could on brainwaves. He explains how they were discovered: in 1908 an Austrian psychiatrist named Hans Berger was conscripted into Austria's military services. During one of the country's skirmishes his horse was shot and fell on Dr. Berger's leg and broke it.
While he was recovering, he spent many long months in a military hospital. When he got home to Austria months later, his sister showed him her diary in which she had written every detail of everything that had happened to him!
Being a scientist, Dr. Berger started thinking there might be something to all of this ESP nonsense he had been hearing about. He had also heard about electric waves in the body so he went looking for electrical waves in the brain, thinking that would be the basis for ESP.
With the primitive technology available to him he only found one, which he called alpha. It's the not the fastest or slowest, but it's the biggest. While he could never link alpha waves to ESP, he kept his discovery of the waves he did find a secret for 10 years!
The Benefits of Alpha Training: Increased IQ, EQ, Creativity and Income
We change gears and dig deeper into the benefits of retraining your brain, why you should do this and the value it holds for you.
According to James, your brain waves rule your life, everything from your emotions, aspects of your body's performance, your thoughts. A great example of this is the first alpha training level, it has been shown to raise your IQ by 12 points.
When it comes to EQ or emotional intelligence, the same training raised men's overall points by 12 again, and women's by about 9. This matters because EQ has a direct correlation with a person's success: 60-70% of a person's success is attributable to their EQ.
In every country and every profession a person's success is significantly related to their EQ. Statistically, for every 1 point increase in a person's EQ their income goes up $1,300 according to Emotional Intelligence 2.2.
The other area receiving an extremely positive impact is creativity: it has been measured to increase by 50%! For example, one man who participated in the alpha training had started his own creative company. In a typical year about he produced about 80 images that were good enough for production.
In the 6 weeks following his alpha training, he made 110 images! So instead of 80 per year, he created 110 images in the six weeks after his alpha training.
So whether it's IQ, EQ, artistic creativity, scientific creativity, or athletic creativity, increased alpha will give you a boost in performance. James explains alpha waves do this because they create an experience of oneness.
Increasing Your Alpha Waves, and What Blocks Those Waves in Everyday Life
Clearly a boost in alpha waves is important, so I asked James to give us some ways to boost them and tell us what may be blocking them in our everyday lives.
Going back to the discussion about EQ levels and income levels, James says the 12 point increase from their alpha training would net men almost 1/3 of a million dollars more. Women would net over a quarter of a million dollars more from the alpha training's EQ boost.
I saw this firsthand in my own life. When I attended alpha training for the first time, I went with a business partner of mine. We both found our ability to communicate and hear each other after the training transformed in both our personal and our business relationship.
It was easier to see each other's points of view, so much so it generated an extra 7 figures in 18 months in our business! And we did it without killing ourselves in the process, we did it with a greater ease than we could have before the training.
However, there are things we do in our day to day lives that decrease or block those alpha waves. James and his team send guidelines to his clients on how best to prepare before coming for their alpha training, and these guidelines are a good rule of thumb to avoid blocking alpha waves. Those guidelines are getting enough sleep (8 or 9 hours a night), eliminating alcohol, caffeine, onions and garlic.
Personally, I could feel and understand the effects of garlic, onions and caffeine on my body after the alpha training.
Also on this episode we talk about the awareness alpha training brings to people's lives, including a remarkable and profound impact it has had on a community of Canadian aboriginals. James also brings up the subject of forgiveness and its importance, what the shared feedback process is all about, and how he found his spiritual calling after he was accidentally left in the closet of Joe Kamiya's lab!
These are just a small sampling of the subjects we cover in this remarkable and transformative conversation on episode 11 of the Awesome Health podcast.

Episode Resources