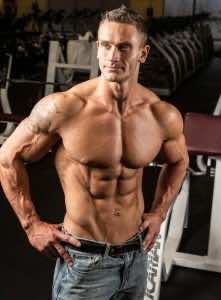 What is one of the few connections we are finding among all diseases in the human body? Inflammation, often times fittingly called the silent killer.
Today we are talking with Thomas Delauer about how to recognize and combat inflammation. He's also sharing his personal health transformation, and simple things you can do immediately to improve your health no matter where you are at.
Join us for those topics, and more on episode 12 of Awesome Health with Thomas Delauer.
In this episode of Awesome Health, you'll also hear:
Should you care about gluten's impact on thyroid function?
Why the world's most well-researched nutritional supplement should be a staple in your diet.
What is the #1 sign you are suffering from chronic inflammation?
And much more!

More About Awesome Health with Thomas Delauer

Thomas' personal transformation is an impressive and inspiring one to hear. For a long period of time he was very overweight. It started when he was working in the healthcare space, he owned a lab services company that worked with different healthcare companies and doctors. His entire focus was on building the company, and attaining a certain level of monetary success and achievement.
In 2012 he was going through a major acquisition to sell this company and gained a lot of weight in the process. But when he saw photos of himself at his sister's wedding a switch inside of him flipped. He knew he had to start making some changes. In the first year of his quest he lost 80 pounds, and lost another 20 over the next few years.
Thomas explains it was a matter of changing how he looked at health and dieting. it was more about the mindset behind healthy living. He found that the moment he took control of what he ate and his health, there was a direct correlation with his work performance and how he interacted with his family. When he was more disciplined with his eating choices and his diet, he was more disciplined in other areas of his life.
What Are Some of The Major Causes of Inflammation?

Naturally, I wanted to dig in deeper and hear exactly what were the things he had to change in his diet.
First and foremost, Thomas says he had to eliminate gluten. For many years, he thought it was just a fad and it was all hype. But as he began learning more and understanding more about inflammation, he began to realize gluten played a huge role in all of those things. So removing gluten was an easy change to make.
I also asked him to share what he learned about what other things we are doing to cause inflammation in our bodies. Thomas listed four things most of us do to cause inflammation:
1. Avoid dairy.
We can avoid and should avoid dairy. When we are consuming dairy we are consuming another animal's proteins it's like a foreign object coming in and our body responds by fighting it off. That fight may be minor but it will still lower your immune system and your energy.
2. Stop eating gluten.
As we already discussed gluten is another contributor to inflammation, along with some gluten-containing grains like barley.
3. Don't overtrain.
Overtraining is a big culprit. Every time you work out you are inciting an inflammatory response in your body, so you must give your body time to heal. If you don't you are constantly putting your body in a perpetual state of inflammation and suppressing your immune system.
4. Change the way we view stress.
Stress is another key player in increased levels of inflammation. Since we can't avoid all stress, we can change the way we perceive it. If we view it negatively it has a much more negative impact on our body then if we view it positively. Thomas specifically cites a scientific study that highlights these findings.

Signs of Chronic Inflammation

Now that we know some of the major players that increase inflammation, I asked Thomas to tell us what are the signs we have chronic inflammation.
He said the #1 sign is chronic fatigue. Doctors don't diagnose this because it's so big and so obvious, according to Thomas. If you look at anyone who is suffering from chronic fatigue their C reactive protein levels will be elevated, indicating high levels of inflammation. The problem is chronic fatigue or other inflammation-related disorders go undiagnosed because there's no real way for a doctor to be compensated for diagnosing someone with inflammation.
Another sign is brain fog, a big one. Not being able to truly focus and have the cognitive function you used to have like you did in your 20s – inflammation has accumulated in your brain because it can and does cross the blood-brain barrier.
The more obvious signs are joint pain and joint stiffness. You may notice this once you get past the age of 30 or 35 – your hamstrings are tight, your lower back is hurting – all of that is directly correlated with inflammation. These ailments won't necessarily go away entirely but they will diminish when you diminish the inflammation in your body.
The other things to look at are more frequent disease states: you are diagnosed with multiple disorders around the same time. This is because you are suffering from inflammation, and the inflammation is opening up the flood gates for everything to hit you at once. It's not too late when you reach this state, it just comes down to changing your habits.
Three Ways to Combat Chronic Inflammation

Once you've recognized the signs, the next step is to address and combat chronic inflammation. The three keys to doing so are physical activity, better nutrition and quality supplements.
Regarding physical activity one thing in particular has been shown to reduce levels of the precursor to inflammation: get up in the morning and do some form of fasted walking, or fasted cardio before you eat anything. Doing something in a fasted state will help with losing weight, and fatty acid metabolism. It is also tremendously beneficial for mobilizing your lymph nodes and getting your immune system working properly (thereby decreasing inflammation).
The second key component is nutrition: eliminate dairy and gluten. Thomas says when you do you'll notice a big difference. For example, eliminating gluten can diminish your inflammation by as much as 50% and it helps restore your thyroid function so you can metabolize things faster and lose more weight. A bulk of his weight loss happened because he addressed inflammation, and removing gluten was one of the ways he did so.
He expands on the topic of gluten, inflammation and thyroid function before we move onto the third part of the trifecta: supplements. He specifically uses turmeric and curcumin because they are synonymous with anti-inflammation. They are incredibly powerful in combating inflammatory responses in the body.
There are other supplements he recommends taking including good quality magnesium, ginger, enzymes and anything else we can do to improve our gut health.
Lastly, we wrap up with how to build a solid foundation for every area of your life from your health to your spirituality to your family to your business and career – without sacrificing anything in any area. Join us for all of that and more on episode 12 of the Awesome Health podcast!
Episode Resources