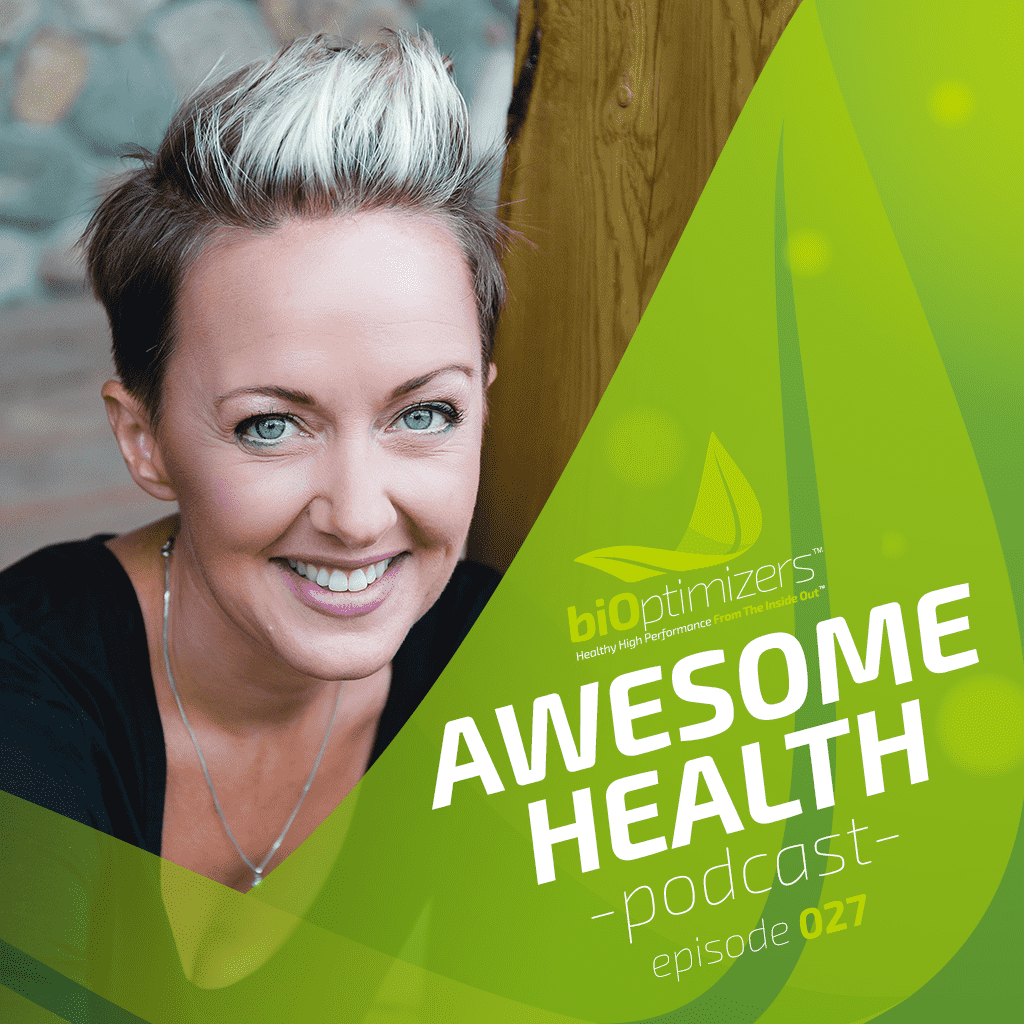 If you're a woman or know a woman who has struggled with weight loss the answer may lie in your hormones.

Karen Martel is here to talk about hormones and weight loss for women – weight loss resistance, plateaus, the dos and don'ts and common mistakes people make that actually set them up for failure.

Today's show is extra important for anyone who has been struggling in this area. Join us as hormone and weight loss expert Karen Martel takes us on a deep dive into this topic on today's Awesome Health podcast.
More Awesome Health With Karen Martel
We start with Karen's story: today she's a bright, fit, happy mom with lots of energy and a great business. But it wasn't always that way for her.

Since she was very young she struggled with her weight and with body image issues. She was severely bulimic in high school and recovered in her 20s, but continued to abuse her body in other ways until she eventually cleaned herself up entirely.

She got to a healthy weight and felt good; then about a year after having her first child she started gaining weight. So she did what every other woman does – she did boot camps, she hired a personal trainer, tried different diets including raw, vegetarian, Atkins, juicing. This was all during a two-year period. Even though she got in the best shape of her life, she continued to gain weight. It was incredibly frustrating!

And it took her back to her childhood and teen years of struggling with her weight. When she was 14 her mom put her on birth control and she gained 20 pounds in the next year. For the next two years she was very heavy, and suffered with depression because of the birth control.

Her mom was a fitness guru who ran Nutri-System weight loss center. She told Karen to go to the gym with her and started eating less. No one thought it was the birth control pill, but when Karen stopped taking it the extra weight went away.

But by that time the detriment was done. She was terrified of gaining weight and that was the impetus for her bulimic activity in high school.

I asked Karen if she could talk more about the negative effects of birth control, and she described how difficult it was and why.

Not many people know how awful the birth control pill is for you. Back when she took it the pill contained very high amounts of estrogen. If she didn't take the pill at the same time every day she would vomit because it would make her feel so sick.

It wrecks the body's microbiome, and is something she would never put a teenage girl on. Some people can handle it better than others, but it still harms everyone no matter how your body responds to it.

The entire experience set her up to have a bad relationship with her body until she figured it out after the birth of her daughter. She thought she was doing everything right at the time, but she couldn't lose weight. She began digging and researching to find out what was happening.

On an intuitive level she knew something was wrong. One of the big pieces was she had to go back and heal her relationship with her body. She realized how unkind she had been to her body over the years, and she knew had to respect her body and love herself again.

Having her daughter was the big push to do this because she knew her daughter would also disrespect her body and not love herself the same way Karen had.

And that is something she emphasizes: sometimes we have to find leverage outside of ourselves, we have to find a reason that is bigger than us in order to reach our goals.
The Link Between Hormones and Weight Loss for Women
I was curious about how she made the shift and how she found out why she continued to gain weight, despite doing everything right.

Karen paints us the full picture and describes the other symptoms she was experiencing at the time: even though she was sober and had stopped drinking when she was pregnant with her daughter, her health continued to get worse. She had terrible migraines, severe PMS, rashes on her body, and bloating.

She talked to her naturopath and he suggested she try the ketogenic diet. This was 10 years ago when no one in Canada had heard of this diet! She went online and started researching, and started the Paleo diet

A lot of her symptoms went away quickly, and she thought she had found the right diet for her. She felt better but she still couldn't lose weight. So she got her hormones checked, she couldn't imagine she had issues in that department because she was only 33.

It turns out her cortisol levels were super high, her estrogen was also very high and her progesterone was also incredibly low. In short, she was stressing her body out and that was making it impossible for her to lose weight.

It was a big wake up call because she was working out very hard, and it was the completely wrong thing for her! She quit working out and switched to yoga.

She would never have thought she was stressed out, but seeing it on paper showed her the truth. In reality, she was just living the way everyone around her was living, without realizing many of us live in stressed-our states and call it "normal".

You can't be in the state of "up, up, up" coupled with artificial lighting, lack of sleep and very hard workouts – and still expect your body to be okay. It doesn't work that way, as Karen discovered.
With her new knowledge, she was able to lose weight. It took awhile, it wasn't a quick fix for her and there is no quick fix for anyone. There's no quick diet or quick exercise program, it is a lifelong quest.

And she embarked on that quest wholeheartedly: she started taking better care of herself. She started asking for help from family members, doing yoga, taking more time for herself and went to both a therapist and an energy healer.

Within six months of doing that, she lost some of the weight. She stayed there for the next few years before she had her second baby, her son. After giving birth to him, she began experiencing hormonal dysfunction again.

A year or two later she discovered she had a thyroid problem, something that had probably existed for awhile and just got worse after her son was born. This is a very common experience for women: they cannot regain their pre-pregnancy body no matter what they do.

There are many reasons for this including being nutrient deficient. Many of us are deficient in this area going into pregnancy and then pregnancy depletes even more so.

It is recommended to wait four years between our kids so we can replenish all the nutrients we lose in one pregnancy. And all of that can contribute to hormonal issues.
You'll hear Karen explain that in more detail as well as how to address your hormones, why getting rid of the plastic in your house can make a big difference and the importance of spiritual healing in our overall health.

Join us for this riveting conversation with Karen Martel on today's Awesome Health podcast!
Episode Resources
Karen Martel's web site
Karen Martel on Instagram
Karen Martel's podcast
Masszymes (cheat10)