Khrystle Rea is an amazing woman who today leads a blissfully balanced life. But she has overcome more than her share of health struggles to get there. And now she's sharing what she learned with other women: as an empowerment coach and strategist she
aids them in transforming their overworked lives into a blissful work-life balance by elevating their food, feelings, and fitness.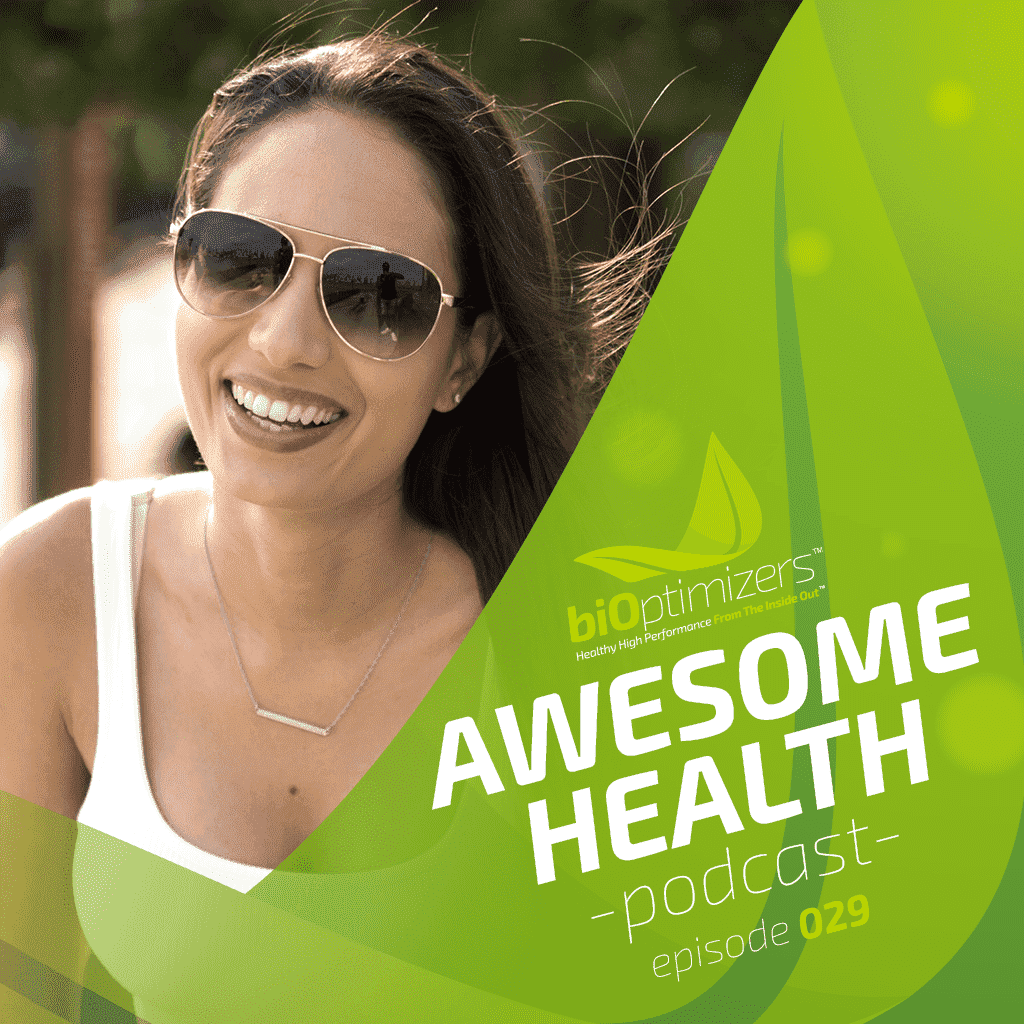 On this episode of Awesome Health Podcast, we talk in greater detail about her experiences, why the best healers are often those who go through the worst crises and much more. Hear her insights and her passion about health, healing and the power of the mind and body on the 29th edition of Awesome Health Podcast.
More Awesome Health With Khrystle Rea
We begin with her back story: in college she experienced depression and severe anxiety including panic attacks, uncontrollable shaking, racing heart rate for no reason, etc. She also had difficulty eating and when she did it hurt her stomach.
But her health issues went back even further. She also had abandonment issues from childhood and physical illnesses. She had a benign tumor on her breast at 15, she had strep throat 14 times between 2 and 4 years of age. To make matters worse, people told her she was a hypochondriac and she felt like she didn't fit in anywhere.

It all came to a head in 2012 when she was a senior in college and had the worst anxiety experience; she had hit her rock bottom.

Today she does what she does because reaching her rock bottom and the experiences she had along the way taught her so much, especially about food. She realized that was she ate could alter her mood and influence how she felt.

Sometimes she would eat something and it would cause her heart to race for no apparent reason. She could eat something else and have stomach discomfort. It became apparent to her that she couldn't eat gluten and dairy. But doctors told her there was nothing wrong with her stomach after she had a scope, so she went back to those foods only to realize she was right: those foods were making her feel awful.

It took so long for her to find answers and come to that conclusion, and she is a health coach now to help other people get answers faster than she did. She's here to help speed up people's journey to health: it doesn't have to take 10 years! Once you start feeling good it becomes addictive.
Taking Responsibility For Your Own Life
We have a raw and honest conversation about divorce and grief before talking about how she took responsibility for her life and her experiences trying to heal: how did she do it?
Her mom knew she couldn't fully help Khrystle so Khrystle began therapy at the age of 8. And Khrystle feels she had a choice on whether or not to do her own healing work, and she chose to do it. She's also been extremely curious her entire life so she was open to exploring options and taking her own power.
And from January 2018 she was seeing a few healing practitioners and felt she was healed. But she also knew she had tested positive for Mtfhr and found a functional medicine doctor who could help her. She knew exactly what she needed and wanted, and she found it.
Because of all the healing work she had done she had a good idea of what worked for her body in terms of diet, exercise, lifestyle so she didn't need someone to tell her what to do in those areas. She needed someone who would work with her knowledge and help her fill in any blanks. And this doctor did just that: he filled in those blanks with supplementation. It helped her realize she could help her body in certain ways through foods and supplementations, and doing so would help her symptoms.

Which was a very different experience then she had when she originally got into pole dancing competitions and weight lifting competitions. We talk about why she got interested in both arenas, plus why she became a health coach.

One of our final topics is the most common issues she sees her clients dealing today. Khrystle says it is their thoughts and their beliefs about self-worth; people feel they don't deserve to feel good or feel loved. And a lot of her clients struggle with comparing themselves to others. She feels many people are listening to what is outside of them more than what is inside of them, and that is leading to issues. Many people believe their thoughts and our thoughts are not who we are, but people are allowing themselves to believe they are.

We also talk about the influence of outside energies, how to stay centered and grounded so we know our feelings are own versus someone else's. You'll hear those powerful topics and more on today's Awesome Health podcast!
Episode Resources
Khrystle Rea's web site
Khrystle Rea on Facebook
A Blissfully Balanced Life podcast
Khrystle Rea on Instagram
Awesome Health course
You Can Heal Yourself, by Louise Hay
Awesome Health episode with Scott Abel
Masszymes (shake10)