7 Health Benefits Of Building Muscle And Maintaining Physical Strength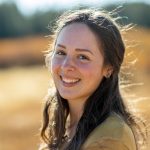 Published On February 8, 2023
In this article, we'll cover 7 evidence-based reasons why you should prioritize exercising and nutrition for muscle gain.
Fact checked by Nattha Wannissorn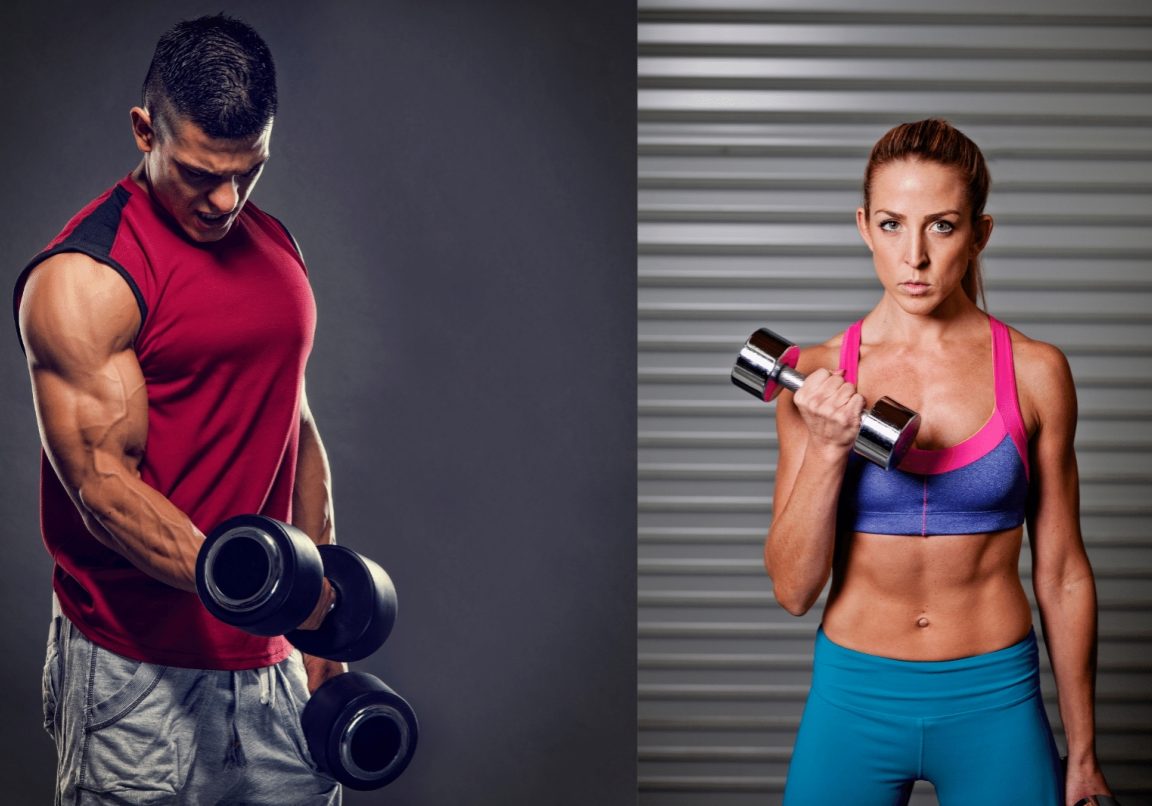 You may think strength training and muscles are for meatheads, but the truth is that both are important for everyone– especially as you age.
Having healthy amounts of muscle won't only make you look better, but will also:
Make you age better with more functionality and independence, and less wrinkles
Make you live longer and less likely to die of any diseases or ailments. Also, if you're ever in critical care, having muscle mass will keep you alive longer.
Keep you healthier with lower risk of all nearly all diseases
These reasons explain why resistance training and eating to build muscles are beneficial, even if you never intend to become a hulk.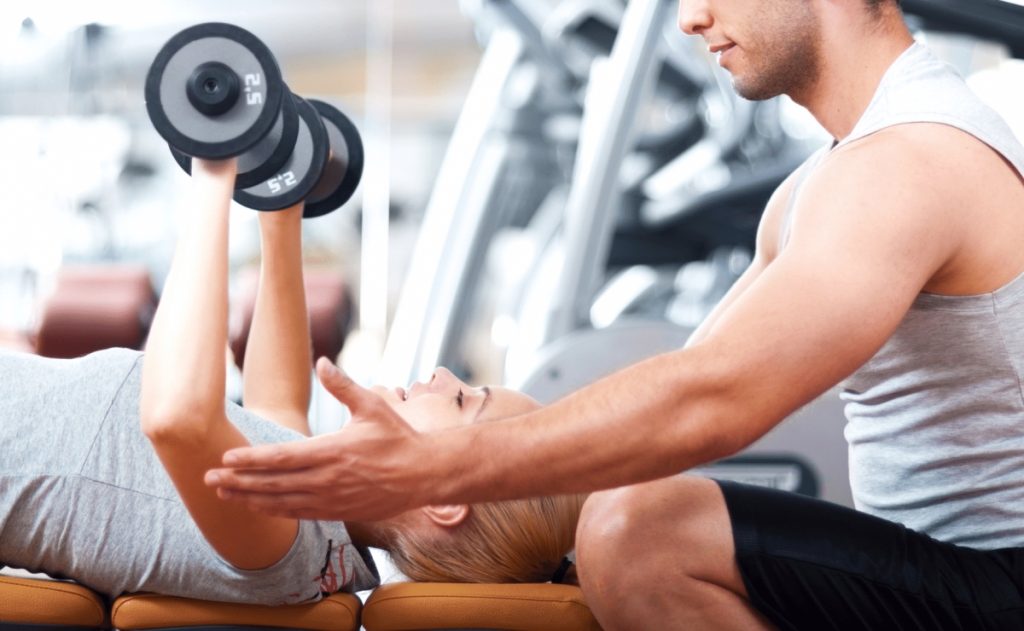 People tend to lose muscle with age due to:
Inflammation
Pain
Hormonal changes
Reduced physical activity
And preferences for exercises that don't build muscles.
As a result, muscles naturally become smaller and weaker, and the nervous system becomes less responsive starting in your 30s.
1. Improves Function And Longevity
A 70-year old can be wheelchair-bound or fit enough to run a half marathon. The key difference here is strength and muscle mass.
Having muscle improves your functional strength and mobility, which allows you to maintain independence as you age. Many elderly end up needing assistance to move around and do day-to-day things because they've lost their physical strength or are in too much pain.
As a physiotherapist, I've often supported patients through rehab. Every time patients in rehab can finally get out of bed on their own, their newfound independence positively shifts their emotions and perspectives.
More importantly, muscles and strength allow you to do the things you want to do. For example, strength and mobility allows you to play and enjoy other physical activities with your children and grandchildren.
Building muscle improves your expected lifespan. Muscle mass index is associated with decreased mortality. The muscle mass itself is not protective; rather, this correlation reflects improved cardiovascular function. When you have more muscle, your heart and vessels are in better shape to keep you functioning better for longer.
Having muscle reduces your risk of falling and breaking your hip. Hip fractures are a leading cause of death in the elderly.
The earlier you start building strength and muscles, the better, although it's never too late. In your 20s and 30s, your hormones and digestive function make it much easier to get stronger and grow muscles. As you get older, you take longer to recover from your training. It also becomes harder, though still possible, to grow muscles and get stronger.
By building muscles and strength when you're younger and maintaining them as you get older, you will keep your functionality, independence, and wellbeing into your old age.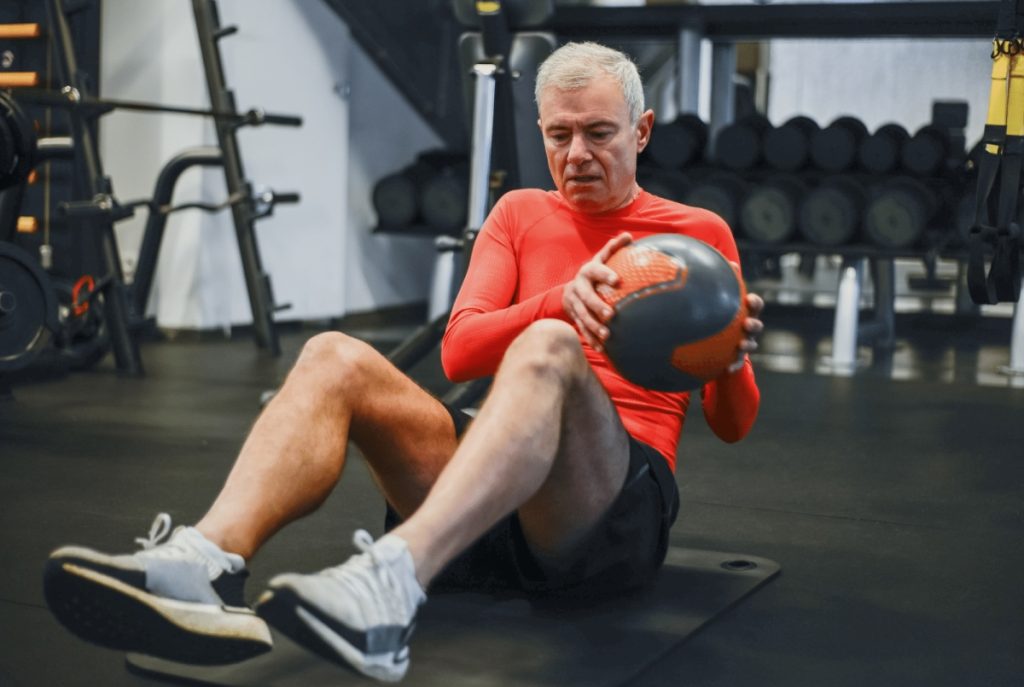 2. Building Muscle Improves Metabolism
Most chronic illnesses in the US can be attributed to one underlying cause: metabolic dysfunction. These include cancer, heart disease, obesity, diabetes, and more. The best ways to restore metabolism are through proper:
Exercise
Nutrition
Sleep
And social connections
Although all movements and exercise are beneficial, strength training and muscle building provides the most long-term metabolic benefits. Strength training builds muscle, which boosts metabolism.
More importantly, muscles are responsible for 80 – 90% of glucose uptake in response to insulin. Using and building muscle can significantly improve insulin sensitivity.
Also, your body's natural response to build up muscle (anabolism) after being broken down by exercise (catabolism) also burns a lot of calories. So if you want to lose fat, building muscle makes fat loss easier.
Once you have more muscle, you need more energy to feed the muscle. Therefore, your day-to-day calorie burn just to survive, or basal metabolic rate, increases to accommodate these demands, so your body burns more energy at rest.
Additionally, having more muscle mass also means you burn more calories during any movement. Building muscle improves your body's ability to adapt to changing stressors of life by becoming metabolically flexible.
3. Building And Maintaining Muscle Mass Improves Blood Sugar Control
Poor blood sugar control can contribute to:
Belly fat gain
Increased disease risk
Hormone imbalances
Accelerated aging
And eventually diabetes
We know that improving blood sugar control involves both diet and exercise. But also, building and maintaining muscle can significantly improve your blood sugar control and insulin sensitivity.
Muscles are the biggest and most important tissue for blood sugar control, because they take up 80 – 90% of your blood sugar in response to insulin.
Your muscles burn more glucose when you move, requiring a greater uptake of glucose into the muscle cells to provide the fuel supply. "Insulin sensitivity" is when your body uses insulin more efficiently. Exercise improves insulin sensitivity immediately after a single exercise session and long-term with consistent exercising.
One bout of resistance exercise causes immediate changes in blood sugar levels, as muscles use available blood glucose. Changes can last for several hours afterward as muscles continue to uptake glucose to restore their depleted glycogen levels. Insulin sensitivity can increase for up to 48 hours afterward.
In type 2 diabetics, cardio or resistance training alone improves blood sugar control. When cardio and resistance are combined, an even greater improvement in glycemic control is seen.
When resistance training is performed regularly, there is a cumulative effect over time to improve fasting blood sugar and A1C levels. Resistance training can even help prevent type 2 diabetes.
In both fit and diabetic persons, increased muscle mass improves blood sugar regulation. Greater muscle bulk needs more energy to perform daily tasks and exercise. This improves insulin sensitivity and metabolism. Building and maintaining muscle throughout life should be a priority for every individual, young or old, healthy or sick.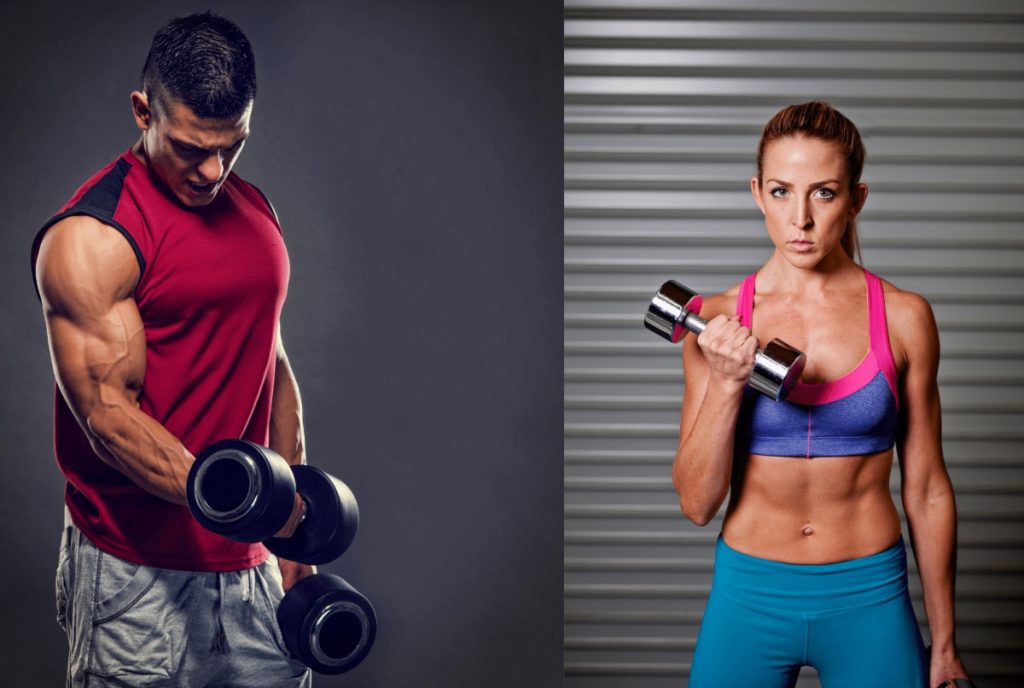 4. Building And Maintaining Muscle Modulates Inflammation
Most people nowadays struggle with some degree of inflammation due to their diet, lifestyle, and toxic exposure. The inflammation also gets worse with age, causing symptoms like:
Pain
Depression
Weight gain
And increases other health risks
Building and maintaining muscle modulates the immune system via pro- and anti-inflammatory chemical signals. This makes muscle building a powerful tool to maximize your wellbeing and manage your disease risk.
If you already have been diagnosed with an inflammatory condition, building strength and muscle can improve your overall prognosis. Ideally, work with a qualified fitness professional who can guide you within the limits of your condition.
5. Resistance Training Strengthens Bones And Reduces The Risk Of Fractures
Resistance training is the best activity to strengthen your bones. You establish most of your bone strength and density during childhood and adolescence, based on nutrition and activity levels. Then, as you get older, your bone density goes down with hormonal changes, especially with decreased activity, suboptimal nutrition, and poor health habits.
Aside from the effects of hormones and nutrition, your bones get stronger in response to force. Resistance loads the muscles, pulling on the bones. These forces cause the body to react by depositing more bone materials, and increasing the density.
Most people have peak bone mass between 25 – 30 years old before it starts to decline. Then, after around 45 years old, the decline becomes more pronounced. Resistance training in your 20s and 30s helps build stronger and denser bones while your hormones are in favor. Afterwards, it helps you maintain what you have and slow the decline.
Men can continue to maintain or build bones with age due to growth effects of testosterone. However, most men experience declines in testosterone with age, but this is mainly a result of lifestyle and not age.
Women lose bone density the fastest at menopause when their ovaries stop producing estrogen. This is why postmenopausal women are at increased risk for osteopenia, osteoporosis, and fractures, especially of the lumbar spine and hip (femur and pelvis). Some clinical studies have shown that resistance training can reverse this loss in bone density.
Growing muscles and bones requires several of the same ingredients. This is why greater muscle mass decreases your risk of developing osteopenia, osteoporosis, and fractures.
Middle-aged and elderly men and women can increase their bone density with resistance training. Whereas, the lack of resistance training can allow for significant bone loss. Adults who don't take part in resistance exercise lose about 1-3% of BMD per year.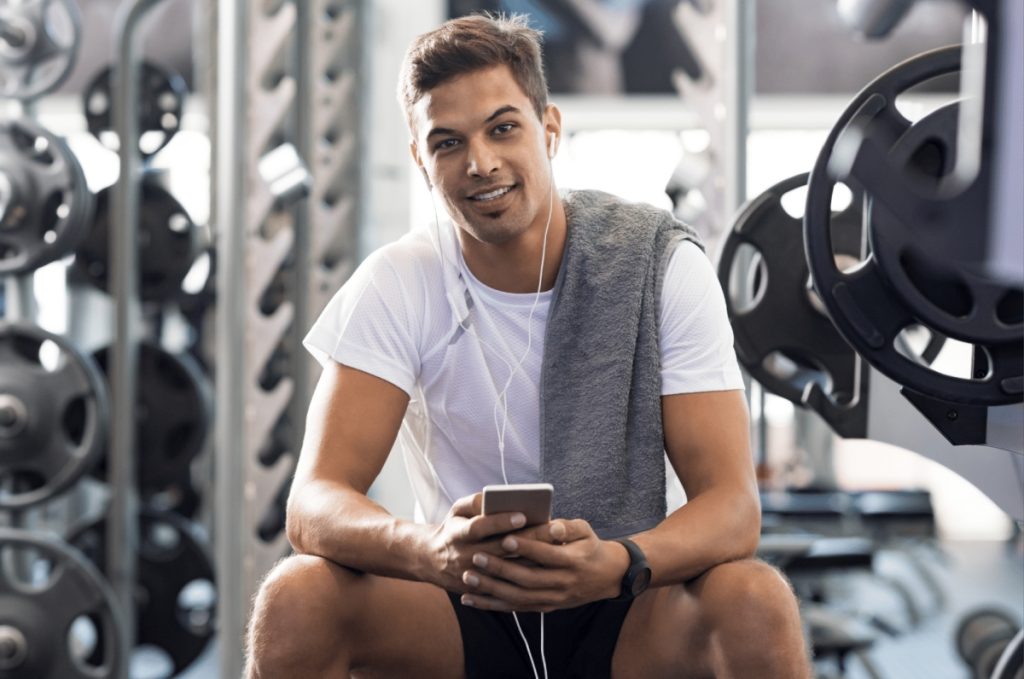 6. Building And Maintaining Muscle Stabilizes Joints, Reduces Pain, And Prevents Injury
Resistance exercise not only has direct physical effects on muscle, it also positively affects the nervous system along with ligaments and tendons.
In order for a muscle to contract, the nervous system has to send signals to the muscle. The muscle gives feedback to the nervous system about the quality of the contraction. With one bout of resistance exercise, a neglected muscle can relearn how to properly contract and establish new neural networks in the brain.
Our bodies are made to move in functional movements, such as with squats, pushes, and pulls. With a sedentary lifestyle and sitting, our nervous system can forget the movement patterns, resulting in muscle imbalances. These increase the risk of injuries, pain, and joint problems like osteoarthritis.
These joint problems and injuries can make the joint more hypermobile, while the muscles around the joints shrink and weaken over time. These changes predispose you to more injuries and pain, so it becomes even more important to strengthen these muscles to stabilize your joints.
When you re-learn functional movements, the neurological re-education of the muscle improves its ability to fire at appropriate times. Consistent re-education of the muscle improves your brain's capacity to call muscles to action. This improves the rate and quality of contraction. You get stronger, especially initially, because the nervous system becomes more efficient over time.
Stronger muscles fire faster, improving stability and safety. Increased muscle mass and strength improve balance in the elderly. Establishing this good balance should be a priority to reduce the risk of falling, and subsequent fractures and mortality.
While muscular strength prevents injuries associated with falls, it also directly protects the underlying joints and bones. Stronger gluteal muscles improve your ability to stabilize your hip and knees during dynamic activities. In case of a fall, a stronger hip would improve your ability to guard the hip joint and protect yourself from impact.
A Mayo Clinic study found that in people with knee osteoarthritis, having stronger quad muscles slows down the cartilage loss in their knee joint.
7. Having Muscle Makes You Look Better And Younger
People with a healthy body composition (meaning good lean muscle to fat ratio) tend to look better. Male bodybuilders are seen as more attractive mates by their counterpart females. Having a better body composition makes you look leaner. Muscles give your body better shape and more definition.
Building muscle improves not only your physical appearance, but your energetic appearance too. Being physically strong boosts your emotional state and sense of well-being. Resistance training can improve your confidence, mood, and self-esteem.
Conclusion:
We at BiOptimizers aspire to help you live until 120 years old, but not bed-bound, in pain, and on numerous medications. Rather, our older years should be full, fun, pain-free, and active until the day we die. We believe muscles and strength are the key to such longevity and healthspan.
If you want the same, then you should incorporate resistance training to build and maintain muscle throughout life. You'll have to get out of your way to do it, whereas our caveman ancestors were once strong and powerful out of necessity for survival.
Despite the advantages of modern technology and medicine today, our needs for survival are not much different. The benefits of strength training are ancient, yet still relevant today if you want to live a long, prosperous life.
This post is to educate you on the health benefits of WHY you should build muscle. If you want to learn HOW to build muscle, check out our blog here.