9 Benefits Of Probiotics During Pregnancy
Published On October 19, 2016
So you've just found out you're pregnant. Feeling elated about the good news, chances are, you have a million and one thoughts running through your mind. Right now, more than ever, you need to be giving your body the complete care and attention it requires, including tending to your nutrition, sleep, and exercise needs. On…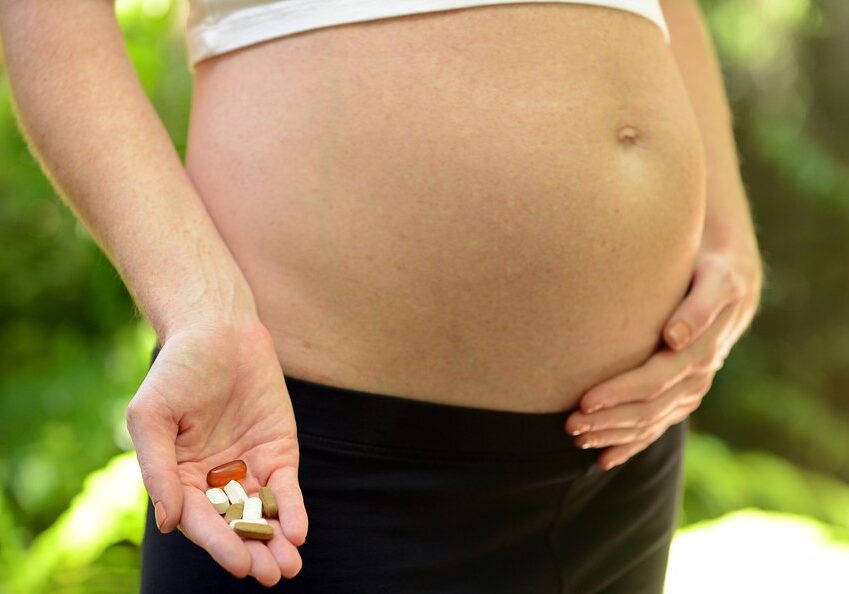 So you've just found out you're pregnant. Feeling elated about the good news, chances are, you have a million and one thoughts running through your mind. Right now, more than ever, you need to be giving your body the complete care and attention it requires, including tending to your nutrition, sleep, and exercise needs.
On the nutritional side of things, probiotics may start to cross your mind. What's the verdict on probiotics during pregnancy? Can you safely consume probiotics without worrying about harming your fetus? And more importantly, if you can, what are the benefits?
Check out the video below to learn more on the facts of probiotics and pregnancy.
So now that you have a primer on probiotics and pregnancy, let's talk about some of the key benefits that a quality probiotic such as P3-OM has to offer during this time.
1. Suffering From Acid Reflux

If you ask any pregnant women, one symptom that she'll likely give you some sort of complaint about is acid reflux. Most pregnant women experience acid reflux at some point or another as they go about their journey but the good news is that probiotics can help to relieve this.
The University of Maryland has reported that acid reflux is a common condition noted in pregnancy and that adding 'friendly bacteria' to your diet may help maintain a better balance in the digestive system between the good and bad bacteria.
This can in turn help to relieve you of your symptoms associated with acid reflux. The researchers noted that GERD (acid reflux) tends to be most common during the third trimester of pregnancy, where up to 80% or more women experience this issue.
Many are fast to attribute it to the particular foods they are eating and simply avoid those foods for the duration of their pregnancy. While this is one approach, taking a quality probiotic may help you relieve your symptoms while still being able to enjoy those foods on a regular basis.
Obviously some foods do tend to be more problematic than others and should be eliminated, but generally speaking, this may help you resolve much of your problem.
[sc name="start-alert" ]Get The Research!: Get the 12 Week To Doubling Your Energy course for FREE right now and learn the many different things you can do, including using a quality probiotic product to help prevent heart burn.[sc name="end-alert" ]
2. Issues With Constipation
A second less-than-exciting part of being pregnant is that you may experience constipation from time to time. This can be due to the shift in hormones that's taking place in your body as well as the fact you may not be eating the foods you normally do that keep you regular.
Many pregnant women have food aversions, especially to healthy high fiber foods like vegetables, therefore getting their fiber needs met can be a challenge.
This in turn produces constipation and leads to quite the discomfort in many pregnant women.
The good news is once again, probiotics can help.
3. Strengthened Immune System
Another very important benefit to taking probiotics is the fact it will help to strengthen your immune system. During pregnancy, when you become ill, your baby can become ill as well, which could put him or her at risk for issues. So doing everything you can to keep yourself healthy is therefore critical to having a successful pregnancy.
Since your immune system is what protects your body from invading bacteria and viruses and probiotics play a key role in keeping your immune system in check, you can see the connection here.
The fact is, your gut makes up around 70% of your total immune system, so if you are suffering from an imbalance of good and bad bacteria, your chances of falling ill will be much greater.
Remember that many things impact your immune system on a day to day basis. Things like stress and lack of sleep, both of which you will likely be experiencing at some point in your pregnancy are two of the biggest offenders leading to a weakened immune system.
By taking a probiotic on a regular basis, you can feel confident you are doing all you can to side-step this, keeping both you and your baby strong and healthy throughout the 40 weeks ahead.
[sc name="start-alert" ]Get In-The-Know!: Get the 12 Week To Doubling Your Energy course for FREE right now and learn exactly how probiotics can help to strengthen your immune system and keep you feeling as healthy as possible.[sc name="end-alert" ]
4. Reduced Risk Of Atopic Eczema In Childhood

We already know that using a quality probiotic can help keep your skin and hair looking its best, but did you know that taking a probiotic during pregnancy may also help to promote healthy skin in your child as well?
Studies now show that when the mother takes probiotics while pregnant, this may help to reduce the risk of atopic eczema in childhood. The study indicated that when the test subjects (pregnant women) received probiotic supplementation, atopic eczema in childhood was prevented in children aged two to seven years of age.
If you yourself tend to suffer from this condition, it's even more important that you are looking into using the probiotic to help prevent this condition in your child.
5. Better Breast Milk

While so far we've discussed what the benefits to taking probiotics are during your pregnancy, what about after your pregnancy is over?
Research also suggests that it can be very beneficial at this time as well. After pregnancy, using probiotic supplements on a regular basis can help to boost the quality of the breast milk you produce, which at this point, is the only food source that your new baby will be getting.
Much of the immunity that your child builds up over time is going to be associated with the breast milk he or she is taking in, so it's critical that you do everything possible to ensure your supply is healthy.
The research findings suggest that supplementation with probiotics during pregnancy has the potential to influence fetal immune parameters as well as immunomodulatory factors in breast milk.
Don't discontinue your use of probiotics after you give birth. It's a great idea to start using them and stay on them into the future.
6. Gestational Diabetes
Gestational diabetes is something that many pregnant women are concerned about, especially those who are going in with diabetes or those who may be slightly overweight and are more at risk for experiencing this condition.
The good news here is that probiotics may also help with this as well. One study published in the Current Diabetes Reports noted that supplementation with a probiotic supplement during pregnancy may offer a protective role against preeclampsia, gestational diabetes, vaginal infections, maternal and infant weight gain as well as allergic diseases.
This is a very powerful line-up all thanks to the use of one simple supplement. From this research it is quite clear that adding probiotics to your life when pregnant can have a number of very positive benefits in terms of risk reduction.
7. Prevention Of Food Allergies In Infants
Along with reducing your risk of atopic eczema in your child, the use of probiotics may also help to reduce the risk of food allergies as well. Research published in the Clinical and Experimental Allergy journal noted that when twelve infants were sensitized to a common food allergen, those that had the best overall level of gut bacteria were the ones who showed the lowest rate of allergy development.
So if you are someone who is allergic to a number of foods yourself, you may want to consider taking probiotics during pregnancy to potentially avoid passing this onto your children. While it may not prevent all food allergies, it does look favorable that it may give hope for a reduction rate.
[sc name="start-alert" ]Stay Informed!: Get the 12 Week To Doubling Your Energy course for FREE right now and learn more about how probiotics can help you better manage food allergies.[sc name="end-alert" ]
8. Managing Colicky Infants

For a new parent, one of the most frustrating things is having a colicky infant. When your baby is hurting, crying, and refusing to eat, it not only hurts them, but hurts you as well.
Many babies do enter a period where they are picky eaters and refuse to eat, constantly turning their nose away. You can get relief from this however. Research also shows that probiotics may help with this problem as mothers who give their babies probiotics during the first three months of life reported that the mean duration of crying time was 38 minutes for the babies who received the treatment versus 71 minutes for those who did not.
Additionally, those who got the treatment also reported fewer regurgitation per day at 2.9 compared to 4.6 with the non-treatment group and had a greater number of evacuations per day at 4.2 compared to 3.6.
From this research it appears that probiotic use is not only going to be very beneficial to mothers who are taking it during pregnancy, but to babies who take it very early on in life.
Of course you do want to speak to your treating physician before giving your baby any supplementation, but it's worthwhile to discuss this with them if it is a concern of yours.
9. Managing Postpartum Depression
Finally, the last way that probiotics maybe able to help out has to do more with the mom rather than her baby.. Studies suggest that by using probiotics during pregnancy and after pregnancy is over, may be able to reduce your risk factor for suffering from postpartum depression. This is due to the fact there is a strong gut-brain connection that links depression to unhealthy gut environments, so the more healthy 'good' bacteria you have present, the more protection you'll have against this psychological condition.
Often when postpartum depression hits, many new moms turn inward, not wanting to talk about it or tell anyone. So, while it may not seem that common, the prevalence rate is much higher than you may have believed.
If you already have a tendency to experience bouts of depression in your life or have been diagnosed with depression before, this is a very important reason to consider the use of a quality probiotic.
So there you have a closer look at the many reasons you might want to consider using a probiotic during your pregnancy. Research does illustrate that probiotic use during pregnancy in healthy women does not increase the chance of any adverse outcomes. So it appears to be a safe and potentially beneficial supplement for pregnant women to be considering.
Just make sure to research your options and choose a quality probiotic. Not all probiotics are created the same and you want one that is entirely pure and free from all additives or preservatives. Likewise, the probiotic you use should be powerful enough to repair any current bacteria imbalance present in the gut so that you can begin reaping the benefits probiotics have to offer as soon as possible.
P3-OM offers top quality healthy bacteria and will offer you peace of mind that you are giving your body everything it needs during this special time of your life.
Do you have any experience with probiotics during pregnancy? Share your thoughts with us below. We'd love to hear them!
References:
Elias, Jackie, Pina Bozzo, and Adrienne Einarson. "Are probiotics safe for use during pregnancy and lactation?." Canadian Family Physician 57.3 (2011): 299-301.
Doege, Katja, et al. "Impact of maternal supplementation with probiotics during pregnancy on atopic eczema in childhood–a meta-analysis." British journal of nutrition 107.01 (2012): 1-6.
Prescott, S. L., et al. "Supplementation with Lactobacillus rhamnosus or Bifidobacterium lactis probiotics in pregnancy increases cord blood interferon‐γ and breast milk transforming growth factor‐β and immunoglobin A detection." Clinical & Experimental Allergy 38.10 (2008): 1606-1614.
Arango, Luisa F. Gomez, et al. "Probiotics and pregnancy." Current diabetes reports 15.1 (2015): 1-9.
Azad, Meghan B., et al. "Infant gut microbiota and food sensitization: associations in the first year of life." Clinical & Experimental Allergy 45.3 (2015): 632-643.
Indrio, Flavia, et al. "Prophylactic use of a probiotic in the prevention of colic, regurgitation, and functional constipation: a randomized clinical trial."JAMA pediatrics 168.3 (2014): 228-233.