Part 1: Nutritional Factors That Can Cause Hormone Imbalances In Women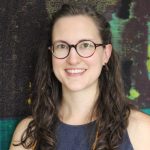 Published On January 31, 2023
As a woman, you've probably been told that any hormonal symptoms you've experienced are normal or part of aging. You may have even been recommended birth control, antidepressants, or hormone replacement medication.
Fact checked by Nattha Wannissorn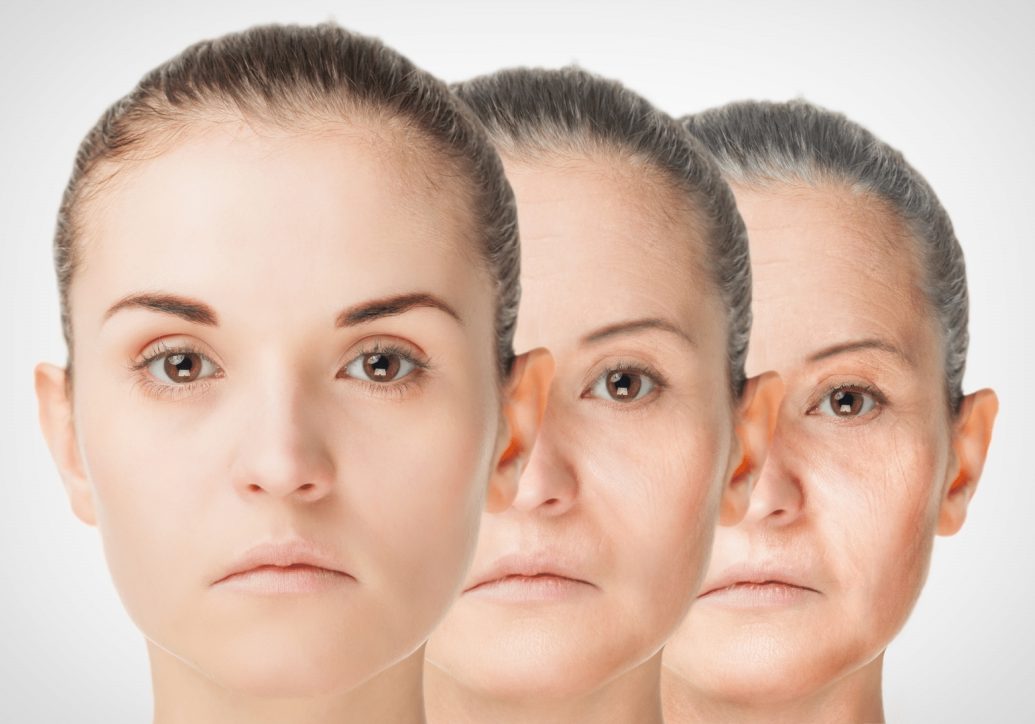 While these medications have their times and places, food and nutrition can play a huge role in your hormone balance and well-being. In this article, we'll cover what hormone imbalances are and how nutritional factors play a huge role.
What Are Hormonal Imbalances In Women?
Hormones, such as estrogen and progesterone, are substances that various glands in your body excrete into your bloodstream to coordinate bodily functions. As a woman, you have 50 different hormones working in coordination with each other.
Your body works as a homeostatic system– it strives to maintain a stable equilibrium. This is why you have many pairs of hormones with some opposing functions that keep each other in check. For example, estrogen prevents high levels of luteinizing hormone and follicle stimulating hormone.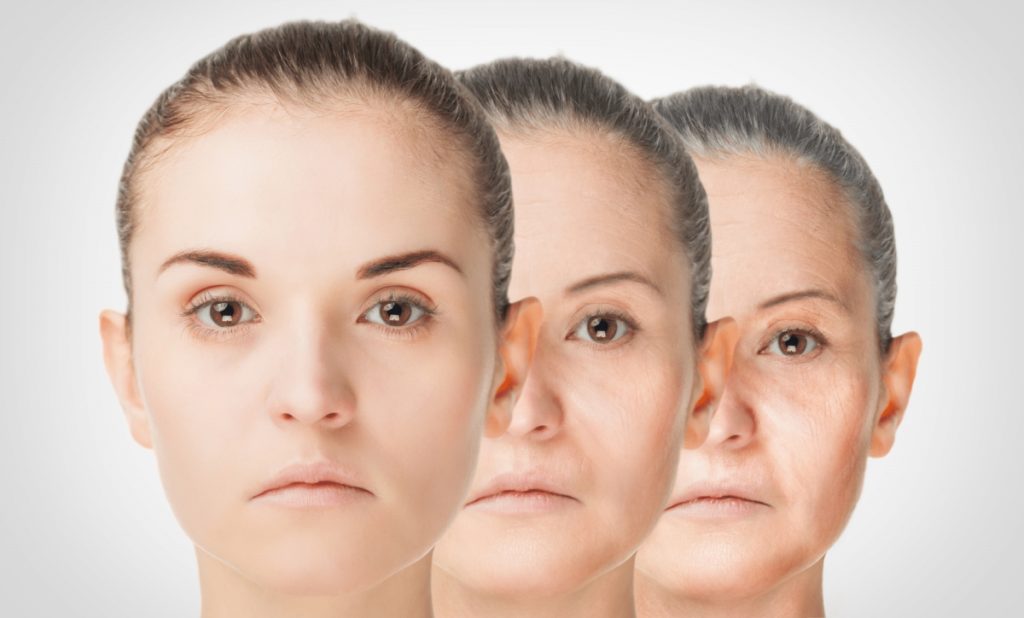 In most cases, the term "hormone imbalance" in women refers to estrogen being out of balance with progesterone. Progesterone counteracts many (but not all) functions of estrogen. Hormone imbalances also include excessive testosterone, such as polycystic ovarian syndrome, or other hormonal issues caused by stress.
During perimenopause and menopause, both hormones decline but progesterone declines faster. This can cause a type of hormone imbalance called estrogen dominance. Exposure to xenoestrogens, which can mimic estrogen, can also make estrogen dominance worse.
Symptoms Of Hormone Imbalances
Imbalanced hormones could be an issue for you if you experience the following symptoms:
Irregular menstruation
Infertility
Acne
Weight gain or loss
Mood swings
Thinning hair or hair loss
Sleep disturbances
Night sweats
Fatigue
Premenstrual syndrome
Body temperature spikes
Depression
If you're experiencing any of the above symptoms, it's best to see a healthcare practitioner to test your hormone levels. More often than not, typical hormone blood tests will show normal results. Whereas, studies also support new functional lab tests such as DUTCH or salivary hormone tests as more informative for holistic hormone balancing.
Foods And Nutritional Factors That Can Cause Hormone Imbalances
1. Hormone Disruptors In Foods
Hormone disruptors are non-hormone substances that can act like or interfere with your hormonal production, transport, signaling, and detoxification. They can bind with your hormone receptors and send the wrong messages between cells. Some of the most concerning ones are pesticides and xenoestrogens.
Many of these are lurking in your food. They can cause issues for you and especially for your unborn baby if you're pregnant. They cause trouble by binding with your estrogen or androgen receptors (for testosterone) and interfering with your hormones.
Pesticides are commonly used on crops to kill unwanted invaders and increase crop production. You consume pesticides when eating pesticide-treated foods or drinking water contaminated by farming run-off.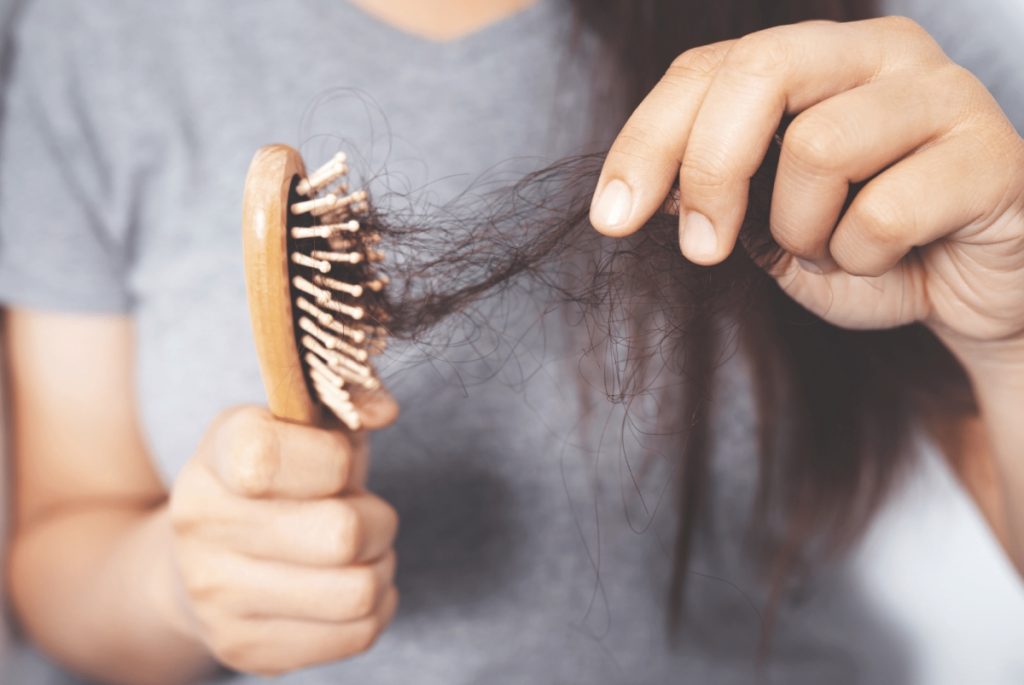 Xenoestrogen compounds that mimic estrogen exist as both synthetic and natural compounds in food. Chemical Xenoestrogens include:
Parabens: used as a food preservative
Bisphenol A (BPA): used commonly in food packaging
Heavy metals: such as lead, cadmium, and arsenic that naturally accumulate in food and water
Xenoestrogens also exist naturally in foods as phytoestrogens and show up as isoflavones. Foods with the highest concentrations of phytoestrogens include flaxseed, soybeans, and soy-based products.
Pesticides and Xenoestrogens cause multiple issues for the female reproductive system. A literature review highlighted the effects of hormone disruptors on women, including:
Irregular periods
Stillbirth
Increased risk of miscarriage
Taking longer to become pregnant
Infertility
Therefore, if you're struggling with hormonal imbalances and fertility issues, consider switching to organic. Organic farming limits the pesticide options to safer ones. If budget is an issue, focus on organic/pesticide-free meats and Clean 15 produce.
2. Nutrient Deficiencies
Your hormones don't work alone. Rather, you need many different vitamins and minerals to support hormone production, function, and detoxifications. Some of the key ones include vitamins A, B, C, and D, omega-3 fatty acids, and magnesium.
Vitamin A
Vitamin A (retinol) regulates thyroid hormone metabolism by working with thyroid hormones to activate thyroid receptors. A deficiency in vitamin A can lead to thyroid dysfunction and, consequently, can affect ovulation and progesterone levels.
Vitamin A also plays a critical role in the hypothalamus-pituitary-adrenal axis (HPA axis). The HPA axis consists of endocrine pathways and regulates your stress response by triggering your adrenals to release the hormone cortisol.
B Vitamins
B vitamins are crucial for numerous metabolic and detoxification processes in your body. These vitamins help balance testosterone levels, prevent estrogen dominance, and are critical for the production of numerous hormones, including:
Insulin
Adrenalin
Cortisol
Serotonin
Dopamine
Thyroid hormones
Vitamin C
Your adrenal glands have the highest concentration of vitamin C (ascorbic acid) in your body. It plays a critical role in adrenal health and your stress response by supporting the HPA axis.
Vitamin D
Vitamin D is a steroid with hormone-like activity. You could even refer to it as the "master hormone" because it impacts so many other hormones. For example, vitamin D:
Controls the production of estrogen and progesterone
Regulates bone tissue and calcium metabolism
Modulates androgen activity to support female fertility
Regulates insulin
Omega-3s
Omega-3s come into play at the starting point of the hormone production process. They help with sex hormone production and boost hormone sensitivity in your cells and tissues. Omega 3s also help prevent inflammation and support healthy blood sugar levels, we will talk about how they both affect your hormone balance shortly.
Magnesium
Magnesium plays a critical role in hormone balance. It's necessary for the production of:
Testosterone
Estrogen
Progesterone
Dehydroepiandrosterone (DHEA): produced in your adrenal glands and helps produce other hormones
Thyroid hormone
If you are not getting enough, you put yourself at risk for numerous health concerns. Magnesium deficiency is linked to the following:
Sleep and mood problems
Premenstrual syndrome (PMS)
Inflammation
Thyroid disorders
Polycystic ovary syndrome (PCOS)
Deficiencies in any of the above nutrients can cause a hormone imbalance. Because of the interconnectedness of your hormones, having just one out of whack can cause a cascade of trouble. Make sure to get your nutrient levels checked to know your levels.
3. Inflammation
Inflammation in and of itself is actually a protective response to injury. It starts causing trouble for your hormones when it's chronic. Many women also experience increased inflammation during or after menopause.
When you experience inflammation, it activates your stress response axis, and you begin to produce more cortisol. This can lead to dysregulation of your stress responses, also called HPA axis dysfunction.
HPA axis dysfunction can throw off sex hormones, such as estrogen, progesterone, and testosterone. These and cortisol are all steroid hormones, which require the same pathways to produce.
Some symptoms or sources of chronic inflammation include:
Food allergies and food sensitivities
Gut dysbiosis
Autoimmune diseases
Allergies and sinusitis
Skin conditions
Obesity
4. Insulin Resistance And Poor Blood Sugar Control
Insulin resistance occurs when your body builds up a tolerance to the hormone insulin, making it less effective. This leads to poor blood sugar control, but it doesn't stop there.
Insulin resistance can throw off your sex hormones, such as:
Elevated testosterone, such as in polycystic ovarian syndrome (PCOS) and low estrogen in females
Elevated estrogen and low testosterone in males
Both of these scenarios can affect your mood, overall health, and well-being.
Healthy estrogen levels protect against insulin resistance. This is also why you are more likely to develop insulin resistance during or after menopause when estrogen levels drop.
The Takeaway
It's common for women to have hormonal imbalances, but it's not normal. When just one hormone is off, it causes a cascade of health concerns. Be on the lookout for some of the following physical factors:
Hormone disruptors like pesticides and Xenoestrogens in your food and food packaging
Chronic inflammation
Check with your health practitioner to determine if you have any nutrient deficiencies
Poor blood sugar control or insulin resistance
Now you know what nutritional factors can affect your hormone balance. In the next article, you'll learn what foods may contribute to hormone imbalance and the foods you should eat to maintain or help correct hormone imbalance.