The 9 Best Types Of Probiotics To Combat Disease and Improve Your Health
Published On October 5, 2016
Chances are you've heard by now that probiotics are one of the keys to forming a healthier body. Many people have overlooked the benefits of probiotic use in previous years but now, more and more are realizing that coming to understand the various types of probiotics and then getting these types into their day is…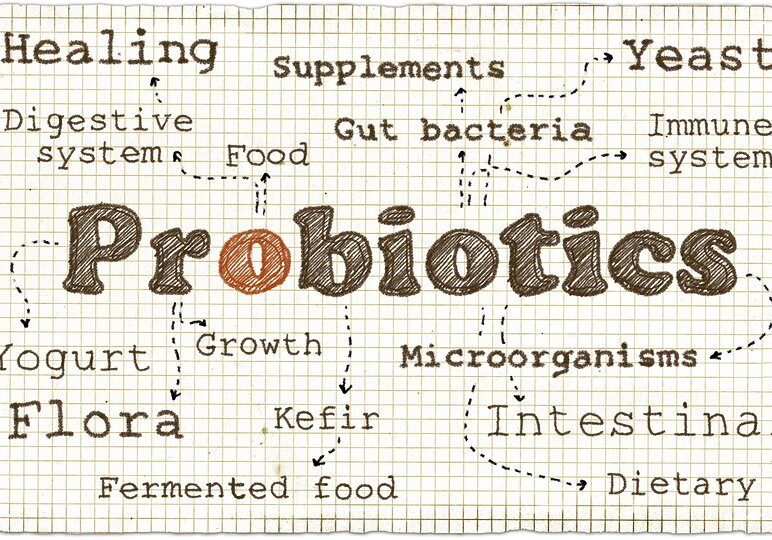 Chances are you've heard by now that probiotics are one of the keys to forming a healthier body. Many people have overlooked the benefits of probiotic use in previous years but now, more and more are realizing that coming to understand the various types of probiotics and then getting these types into their day is well worth the effort.
Probiotics as a whole helps to improve digestive processes, strengthen your immune system and can also help combat diseases in the long run. In today's world, most people are falling short on their probiotic levels due to various reasons. For instance, the poor low-nutrient foods we eat, the fact that we are experiencing chronically high levels of stress on a day to day basis and because we simply aren't eating foods that contain naturally occurring probiotics.
This means that unless we are taking care to supplement with a quality probiotic product such as P3-OM, chances are, we are missing out on the benefits that the various types of probiotics have to offer.
The truth is, 70 million Americans currently suffer from digestive disease in the USA. This is costing us over 100 billion dollars in medical bills. Many people also don't realize that 70-80% of your immune system is found in the gut, made up by these probiotic strains. If you are running low, your immune system is not going to be functioning at an optimal level, thus you are opening yourself up to a higher risk of disease.
In general, probiotics are going to serve to assist with protecting you from invading pathogens, toxins and infections, keeping your gut lining in check, improving the absorption of certain vitamins and minerals including vitamin B12, iron and magnesium, ensuring that you have good intestinal mobility and proper bowel movements, assisting with the formation of immune cells and the inflammatory response, as well as the production of various enzymes needed in the body to break down and utilize the foods that you eat.
All in all, it's hard to sustain life without these friendly bacteria.
To get a primer on the various probiotic varieties, check out the video below.
So what are the main types of probiotics and how will they benefit you? Which are the probiotic strains that are most important to look into supplementing with in order to ensure superior health?
Let's take a closer look at some of the main probiotic strains and go over what they do – and how they can help.
1. Lactobacillus Plantarum
This is a form of probiotic that you'll most commonly find in cultured vegetables such as kimchi or sauerkraut. It is unique because it stays in the stomach for a lengthy period of time without dying off.
It's primary role is to help with boosting your immunity and controlling the level of inflammation taking place in the gut environment. Having enough Lactobacillus Plantarum in your body will also help to ensure that your gut lining is strong and that no foreign invaders are able to move through that lining and into the bloodstream.
This probiotic has been known to help with the prevention of leaky gut syndrome. This can be very dangerous when it occurs leaving your gut open to these invaders making it easier for pathogens to get into your system. Those who suffer from leaky gut syndrome are also at a higher risk for a wide variety of brain disorders, so it's critical to stay protected to ensure mental health.
This probiotic is also helpful with the digestion of protein and may also help to prevent or treat those who are suffering from food allergies.
Finally, it's also a probiotic that's involved in the absorption of the omega-3 fatty acids, which are one of the most important fatty acids that your body needs on a regular basis.
2. Lactobacillus Acidophilus
The next type of probiotic that you'll want to be on the lookout for when shopping for a quality probiotic product is Lactobacillus Acidophilus. This probiotic is found naturally in fermented dairy products, so this would be a big one to look for in yogurt as well as kefir.
This probiotic strain helps to maintain the immune system by keeping the proper balance between good and bad bacteria in check.
Women will really want to pay attention to this strain because it is able to fend off candida albicans, which is the bacteria that can lead to yeast infections. If you suffer from yeast infections on a regular basis, making sure to treat yourself with this probiotic could help you find some relief.
Finally, it's also a strain that has been shown to help improve cholesterol levels, so in that manner, could potentially help to reduce your overall risk factor for cardiovascular disease.
Yours FREE: Get the 12 Week To Doubling Your Energy course for FREE right now and learn how probiotics help to enhance heart health, lowering your risk factor for cardiovascular disease.
3. Lactobacillus Brevis
Moving along, another type of Lactobacillus strain is Lactobacillus Brevis. This a probiotic that occurs whenever you pickle a food and is one that plays a powerful role in keeping your immune system functioning at its best.
This probiotic helps to boost overall immunity levels which prevents you from falling ill from the common cold and flu bug. It's also a good probiotic strain to help enhance killer T cell function, which is key in fending off invading viruses or bacteria trying to get into your system. Killer T cells are critical for an optimized immune response.
Finally, this particular probiotic has also been shown to help increase levels of the all-star brain growth hormone BDNF, which stands for brain-derived neurotrophic factor. When one suffers from low levels of BDNF, it can be linked with Alzheimer's disease, accelerated aging, poor neural development, depression, neurotransmitter, obesity and may also lead to an increased risk of suffering from schizophrenia. By adding a few pickles to your plate, you may be able to offset this.
Sadly, studies show that an overconsumption of sugar and saturated fats has been shown to decrease levels of BDNF as well, which are two issues most people have with their current diet plan. It's extremely important to focus on both decreasing sugar and saturated fat intake while also increasing probiotic rich foods into your diet.
4. Bifidobacterium Lactis
The next probiotic on the list to pay attention to is Bifidobacterium Lactis. This particular probiotic is most commonly found in yogurt and kefir. It plays a role in improving how your digestive system functions, prevents you from suffering from digestive system illness as well as improving your overall immunity.
It's also a great probiotic to assist with helping you avoid unwanted bouts of diarrhea. If you are someone who often suffers from this unfortunate situation, regularly adding yogurt to your diet plan may help you overcome that issue.
5. Bifidobacterium Longum
This is a form of good bacteria that has been with you for as long as you are alive as it's one of the very first probiotics to enter your system upon birth. It has been shown to help aide and manage the condition of lactose intolerance, so if you are someone who often struggles with consuming dairy, it might be just that you are short in this particular probiotic.
It might be able to help prevent food allergies as well, so for anyone who is suffering, it's worth a try supplementing with these good bacteria to see if it makes a difference in how you feel after consuming those specific foods.
Bifidobacterium longum is also helpful for preventing the proliferation of pathogens which could potentially help decrease the spread of harmful disease-causing bacteria and viruses.
It's also a probiotic that may act as an antioxidant in the body, combating free radical damage and oxidation on the body.
Finally, it might help to combat anxiety as well, which was shown in mice in laboratory studies. So there is hope that this one may be of particular interest to those who are assisting others with mental illness.
Just For You: Get the 12 Week To Doubling Your Energy course for FREE right now and learn how the right mix of probiotics can help to improve your mental health and function.
6. Bifidobacterium Bifidum
This strain of the Bifidobacterium group is one of the most prevalent strains in infants and is heavily found in the large intestine.
It's going to help support the production of vitamins in the gut, while also helping to prevent the spread of harmful bad bacteria, which can throw your system out of balance.
Bifidobacterium Bifidum helps to improve your overall immune system response, keeping unwanted disease at bay. It's also a good probiotic to use for the treatment of diarrhea.
7. Bifidobacterium Breve
This particular probiotic is one that has the primary purpose of helping you strike better balance in your gut. Its main role is to help colonize the healthy gut community and crowd out bad bacteria so they don't begin to overpopulate the biome.
Remember that one of the key determinants of whether your immune system is strong and your body is functioning optimally is whether you have a good balance between the bad and good bacteria in your system.
Without this strain of probiotic, you may struggle to maintain the balance on the good side of things.
8. Bifidobacterium Infantis
Think of this as the probiotic for all things bowel. While it may not be that pleasant of a subject to talk about, when you are suffering from constipation, diarrhea, or other bowel related issues, it can be downright uncomfortable.
You want relief – and you want relief now. While taking a probiotic when you are in a bout of diarrhea may not help stop the issue at hand, using this probiotic on a regular basis may help go a long way in preventing the situation from arising again in the future.
This particular strain helps with reducing IBS related symptoms, diarrhea, as well as can help to relieve constipation..
Get It Now: Get the 12 Week To Doubling Your Energy course for FREE right now and discover how probiotics can put an end to your diarrhea for good.
9. Lactobacillus Rhamnosus
Want better looking skin? This might be the probiotic to be looking into. Lactobacillus Rhamnosus has the primary role to help support the proper bacterial balance in the body while improving the quality of your skin.
It's also going to help with fending off urinary tract infections, respiratory tract infections and may also help to reduce anxiety by decreasing the levels of stress hormones in the body. It's been shown to also decrease the levels of BABA neurotransmitter receptors, which can also trigger a decreased anxiety response.
So there you have a closer peek into some of the top strains of probiotics to pay attention to. As you can see, the roles of probiotics are very diverse in the body, so it's never that you just need one or two strains.
The best thing to do is find yourself a combination product such as P3-OM, which contains all the essential strains you need in a formula that multiplies rapidly in your body.
What has your experience been with probiotics? Have you ever found that after taking a certain probiotic, symptoms that you were suffering from cleared up? Share your story with us below.
References:
https://draxe.com/probiotics-benefits-foods-supplements/
Molteni, Raffaella, et al. "A high-fat, refined sugar diet reduces hippocampal brain-derived neurotrophic factor, neuronal plasticity, and learning." Neuroscience 112.4 (2002): 803-814.
Foster, Jane A., and Karen-Anne McVey Neufeld. "Gut–brain axis: how the microbiome influences anxiety and depression." Trends in neurosciences36.5 (2013): 305-312.